Instagram is the one of the leading photo sharing applications in the world. The app has recently been updated to a great extent. Instagram has combined a lot of features in it. While idea of some features have been rendered from other applications, some features have been added on its own. Recently, Instagram incorporated a new feature- that's multiple photo upload ability. Till now, Instagram only allowed uploading one photo at a time but developers have decided to extend the features. So like Facebook, Twitter, we can now upload multiple photos in Instagram as well.
The new feature allows users to upload a maximum of 10 photos to 10 photos at a time. Once you add the photos, you can individually edit each and every snap according to your preference. Instagram opens the panel of filters below the selected image. If you select a filter, then the filter will be applied on all the images. But if you want to apply different filters for different pictures, then you can easily do it by selecting a snap, opening it, editing it and then moving forward to the next image. The process is very simple. Still, I will show you the step by step method so that new users can learn the method of sharing multiple images on Instagram.
Steps to Share Multiple Images on Instagram
1. Open Instagram. Now tap on the plus sign at the bottom of the app screen.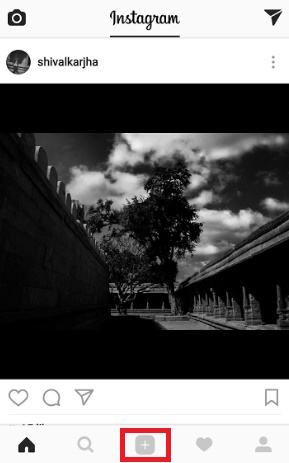 2. Now select the option Select Multiple.
3. Select the photos, maximum of 10 images at a time.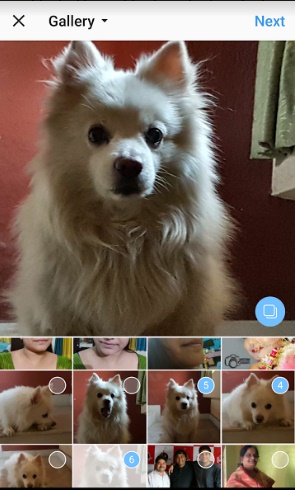 4. Now tap on the Filters that come across the panel at the bottom of the screen. If you want to apply filters for different images, then tap on the image. As it opens Apply a filter and tap on "Done".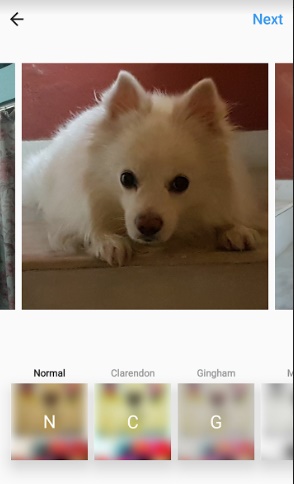 6. After you edit all the images, click on Next, and then upload after inserting your favorite hashtags, and location etc.
5. As the images get uploaded, you will get a single post only. You can slide through the images.