MacOS Mojave is here with tighter security features that will make it obscure for web trackers and hackers to access the camera and microphone. Before, Mac incorporated the access permission settings for your location, contacts, photos, calendar and reminders. Now Mojave has included two of the most ignored yet most exploited media, the microphone and the webcam.  So, if you have updated your Mac to Mojave, you will see that the OS will ask for permission before opening your webcam or microphone. You can always check the permission in case you feel something is fishy.
So, you must always check which apps have access to your location, camera, microphone, contacts, photos. It is extremely important to have a proper understanding in order to keep your devices safe from hacking. So, check the app permissions in Mac Mojave, follow the steps below: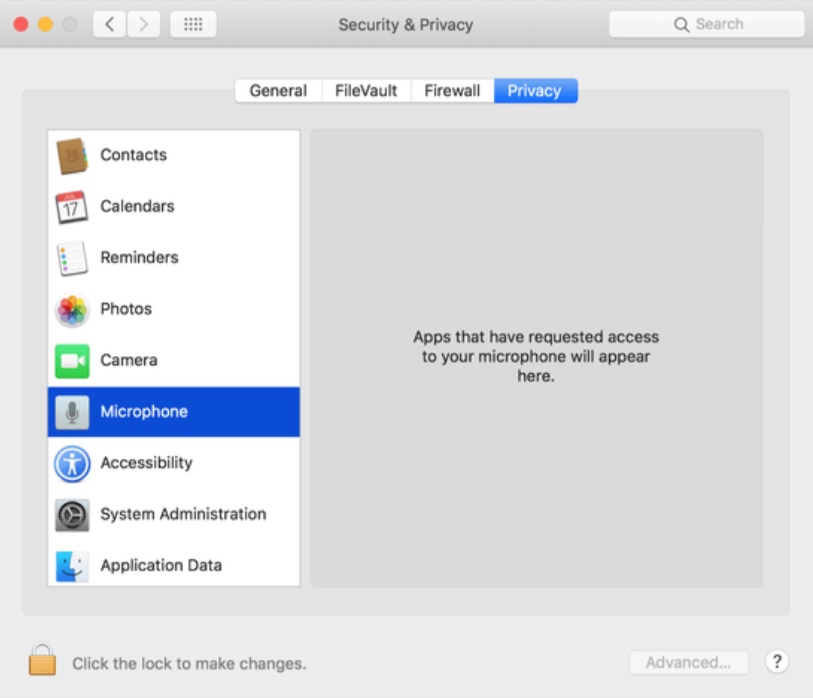 Tap on the Apple icon and go to System Preferences > Security & Privacy and then click on the Privacy tab at the top.
In the left panel, you'll see the following options:  Location Services, Contacts, Calendar, Reminders and Photos. In Mac Mojave, the two new additions in the list are Camera and Microphone.
Click on the feature to check which apps are accessing them. For example, if you want to check which apps are accessing your  Camera apps, then tap on Camera. The list of apps will be displayed. If you find an app accessing your Camera which you don't want, then uncheck the box associated with it. For adding apps to the feature, check the boxes. That's all!