Accidental Touch Protection is a new feature that has come with Android One UI version. Sometimes, when your phone is in your bag or in your pocket, due to unintended pressure, any point of the touch screen may get pressed. This is called Accidental Touch. Previously, there was no way to prevent the accidental touch. It often ended up pressing wrong PIN and then finally locking the screen or making unintended phone calls or message. With the new Accidental Touch Protection, you will be prevented from any such touches.
The Accidental Touch Protection protects your phone from unintentional and accidental touches, when it is in dark places like pocket, bag, etc. You can turn it on or off, depending on your preference. However, it is recommended that you turn on Accidental Touch Protecton feature on your Android One UI. The following tutorial will help you do so.
Steps To Turn On Accidental Touch Protection In Android One UI
First, go to the Settings app on your Android One UI. Next, scroll down and find the Display menu.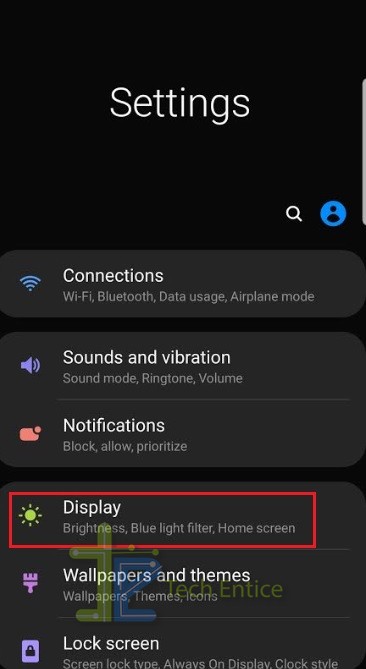 Next, scroll down and find out the option Accidental Touch Protection. By default, it is turned off.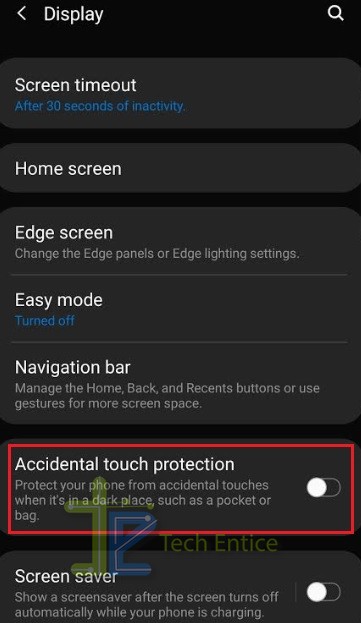 To turn it on, tap on the slider. When the slider color turns blue, it is turned on.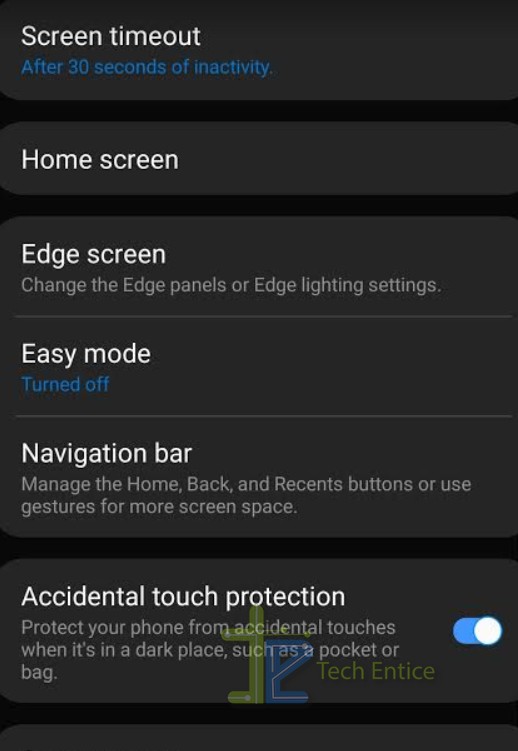 That's all!