Google Play Books is an app where you can read e-books, or listen to audio books. It is not as popular as Kindle. However, the collection of books is decent. You can get books from various languages. Besides, Google has inculcated a plethora of customization features, which can give you a good reading experience. The app is overall very user friendly and feature rich. If you are reading an e-book in darkness, you can turn on Reading Night light. Enabling the feature changes the theme of the app. But when you are in light, then reading with the night light on is troublesome. You can turn off the reading night light with a single tap. In this article, I will show you how to turn on or off reading night light in Play Books.
How To Turn On/Off Reading Night Light In Google Play Books?
1. Here, the reading night light is turned on. Check the orange hue of the app UI.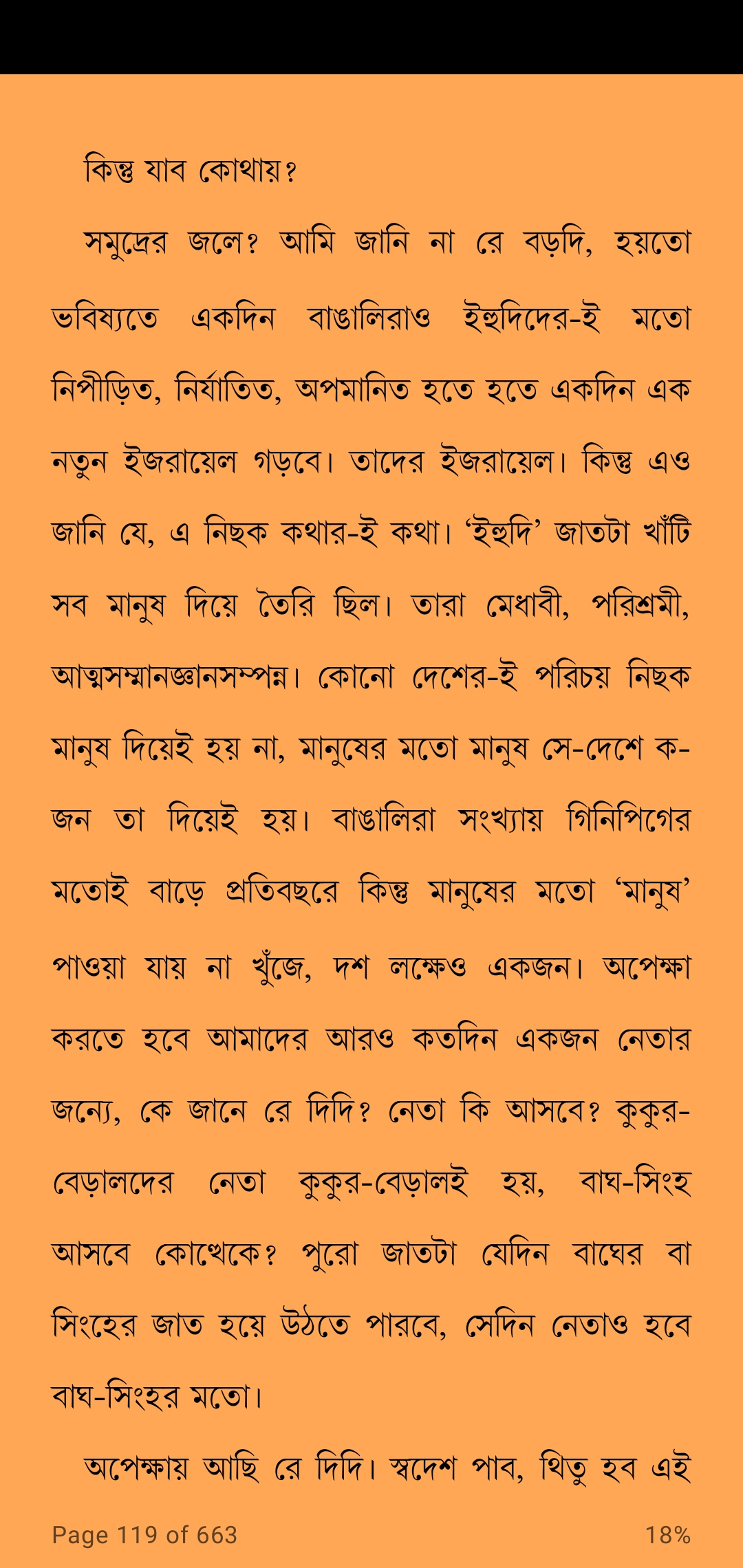 2. Tap once on the app screen. The page will be zoomed out and these three options will pop up. Tap on Aa.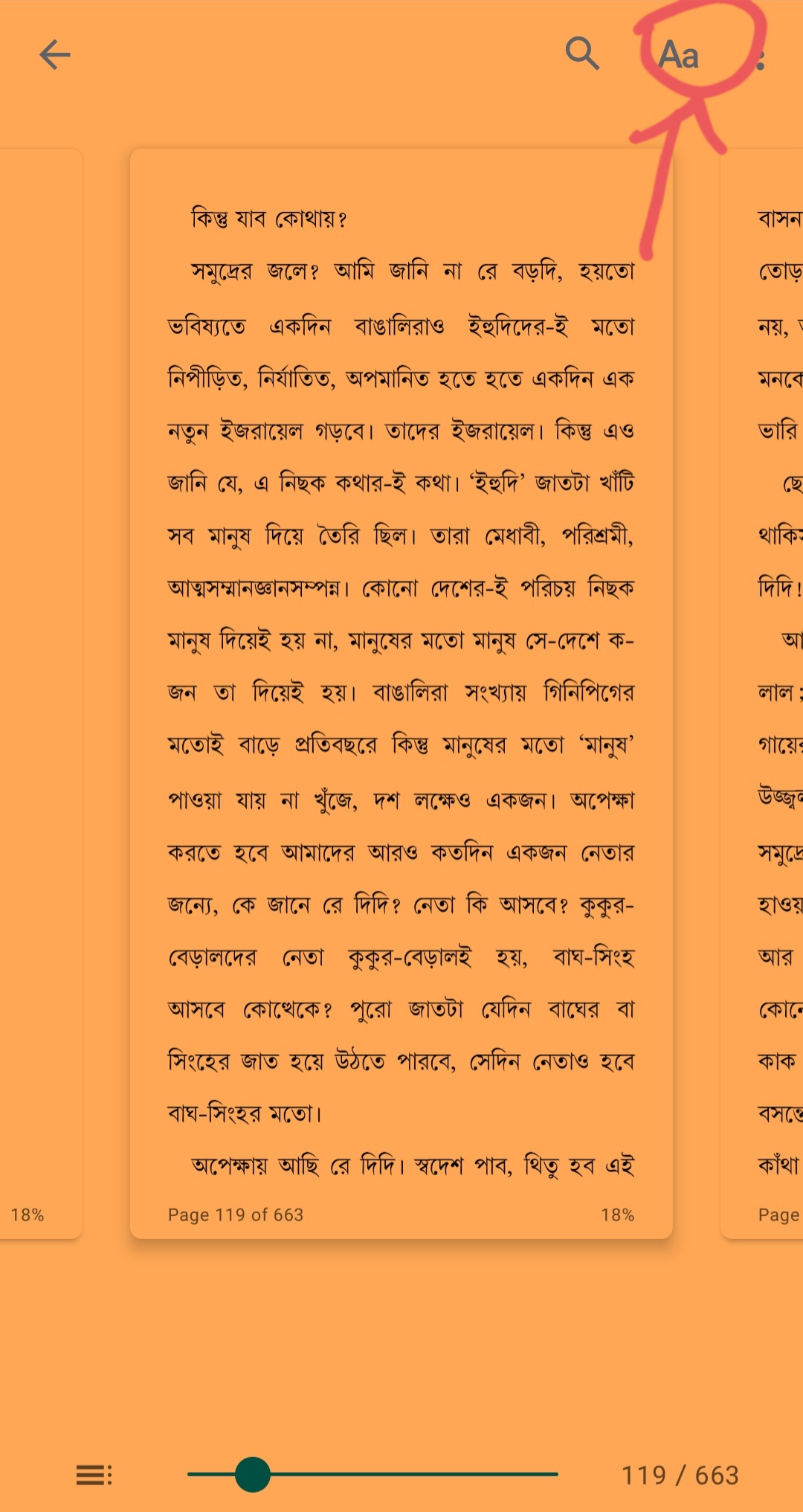 3. Next, move to the Tone tab. Under the Tone tab, find out Reading Night Light. Tap on the slider to turn on/off.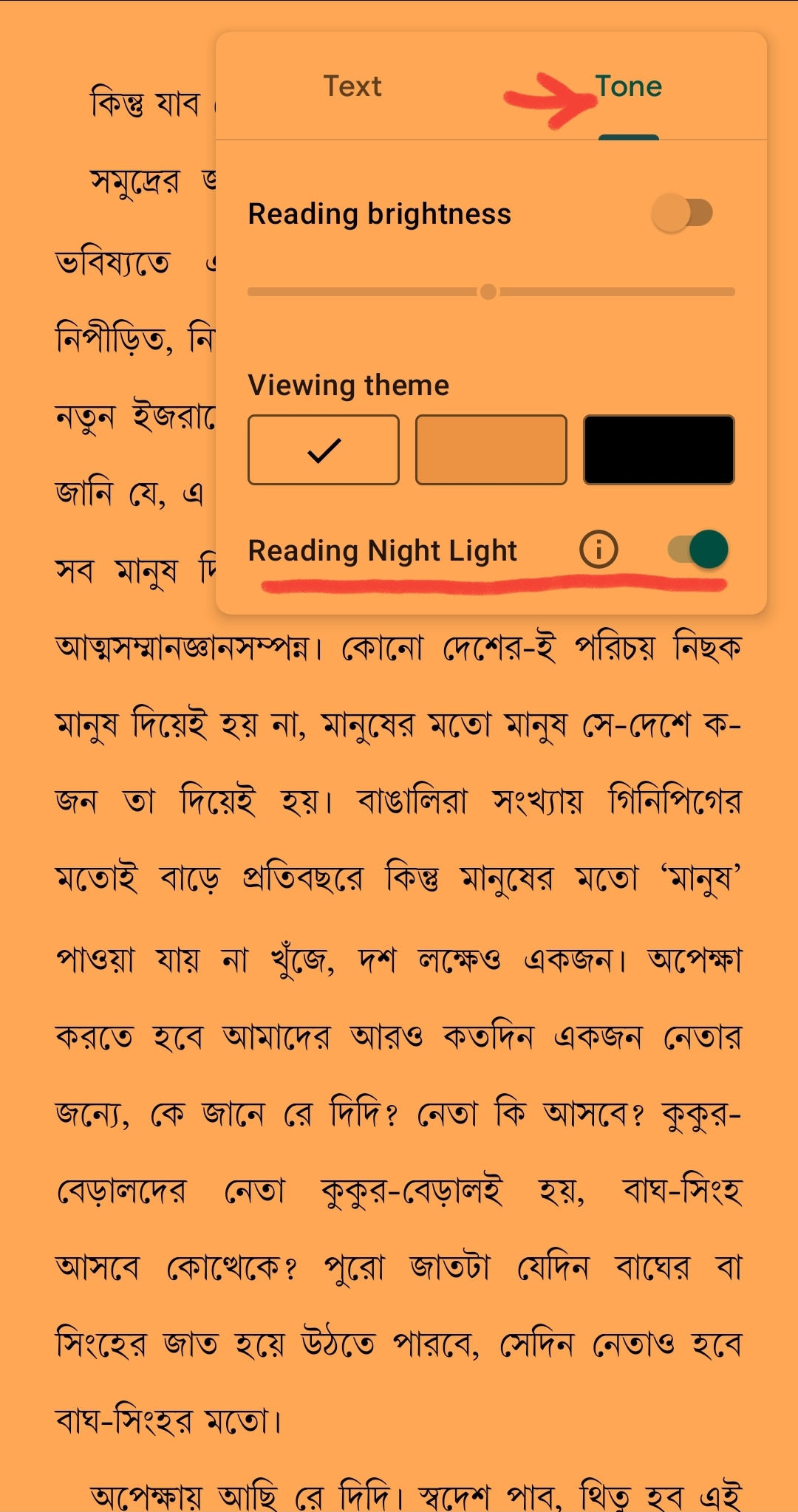 4. The viewing theme is changed back to white (default). If you want, you can change that color as well.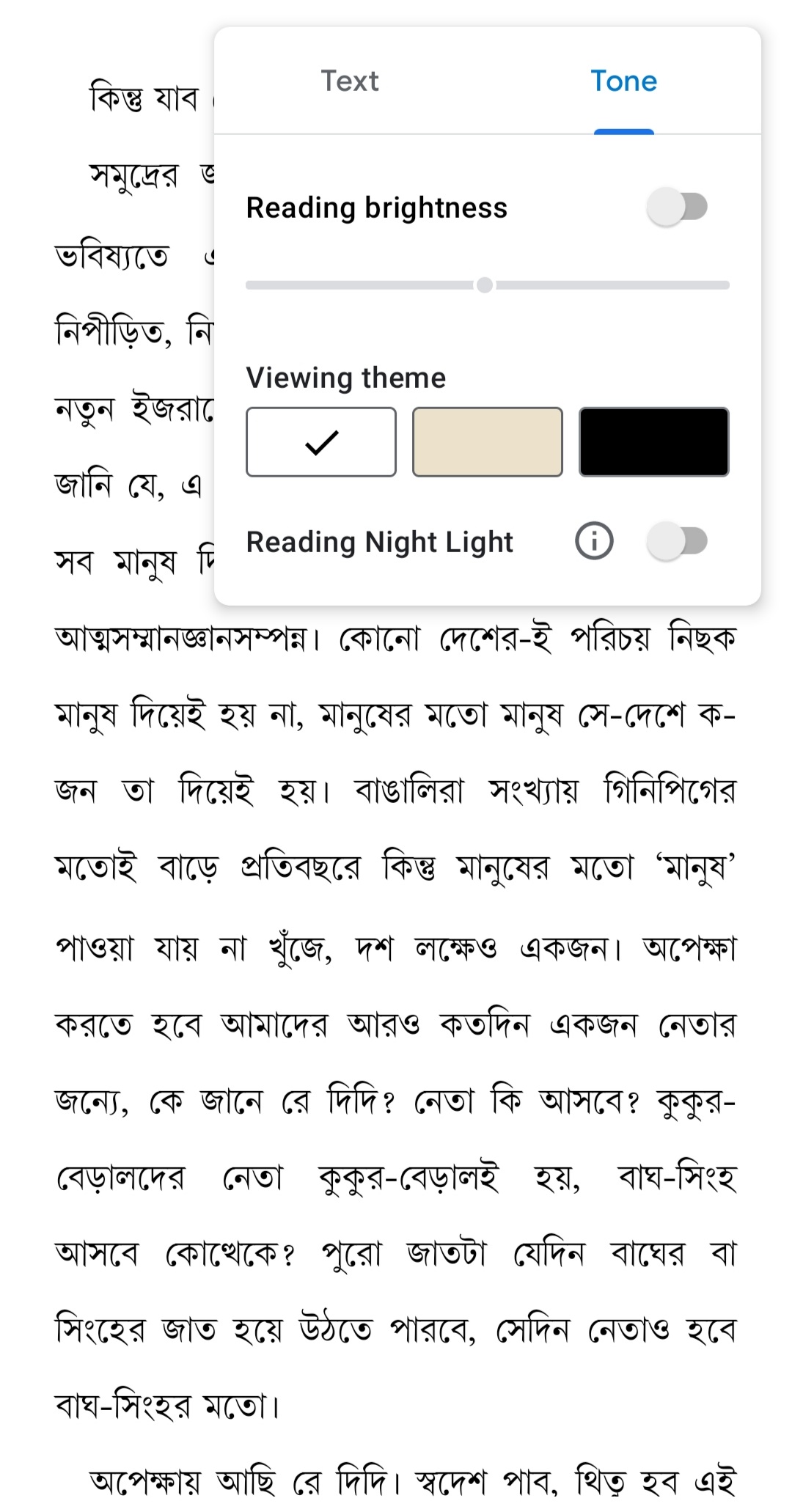 5. The theme is changed to a more soothing color.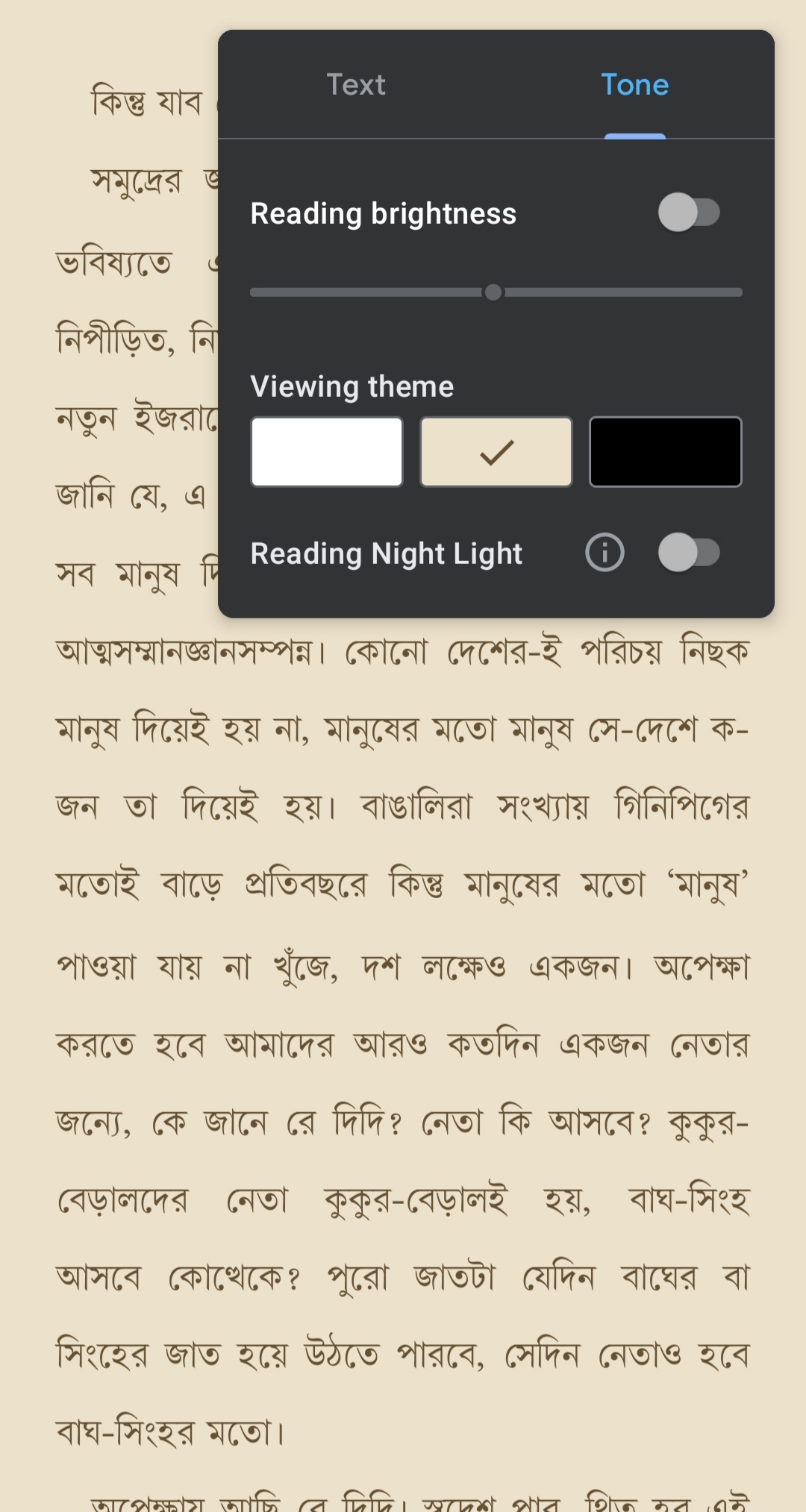 That's all!