Android devices have an inherent Developer Options that are hidden under the wraps. You have to enable the Developer Options in order to view the developer features. The Developer Options let you configure system behavior that enables you to analyse and debug your app performance. There are several features and settings under the Developer mode. These are debugging, capture of bug reports, enable visual feedback for taps, flash windows, GPU, graphics rendering, etc.
Turning on the Developer options is a bit tricky. As it is hidden, a user has to tap on the Build Number 7 times and turn on the Developer Options. When you turn it on, a plethora of new options unfold in front of you. These are USB debugging, OEM unlock, running services, desktop backup password, running services, picture color mode, Bluetooth HCI snoop log, web view implementation, auto update system, submission of bug reports, etc.
The developer mode leaves your device security vulnerable to threats. Unless you are well accustomed with Android development features or you use such features, it is recommended not to turn it on. Many users, without gaining proper knowledge enables the Developer options just like that. You must refrain from any such temptations as it makes your device unprotected and your secured data can get ensnared by malware and virus applications.
In the following tutorial, we shall show you how to enable the Developer options on Android.
Steps To Turn On The Developer Options On Android
1. First, open the Settings app, go to About Phone.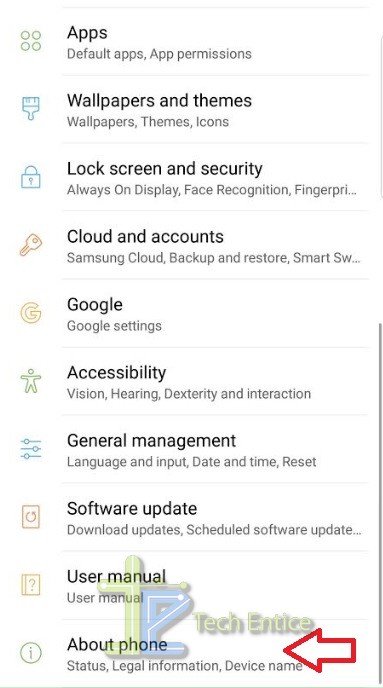 2. Next, tap on Software Information. Then as the software information opens, scroll down and find out Build Number.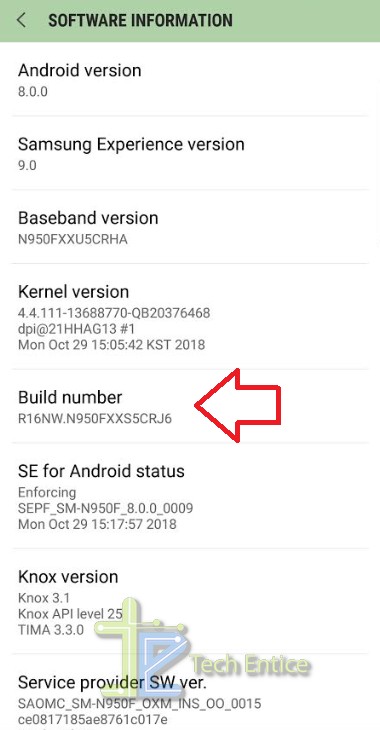 3. Tap on the Build number 7 times to enable the Developer Options.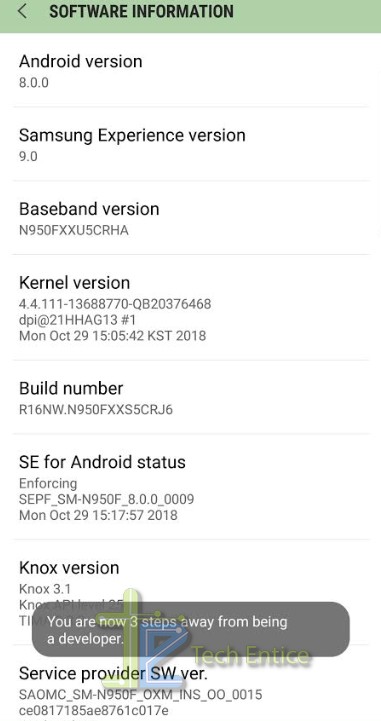 4. Thus the Developer Options are turned on. If you want to turn it off, simple tap on the develop options and disable the slider.
Recommended: