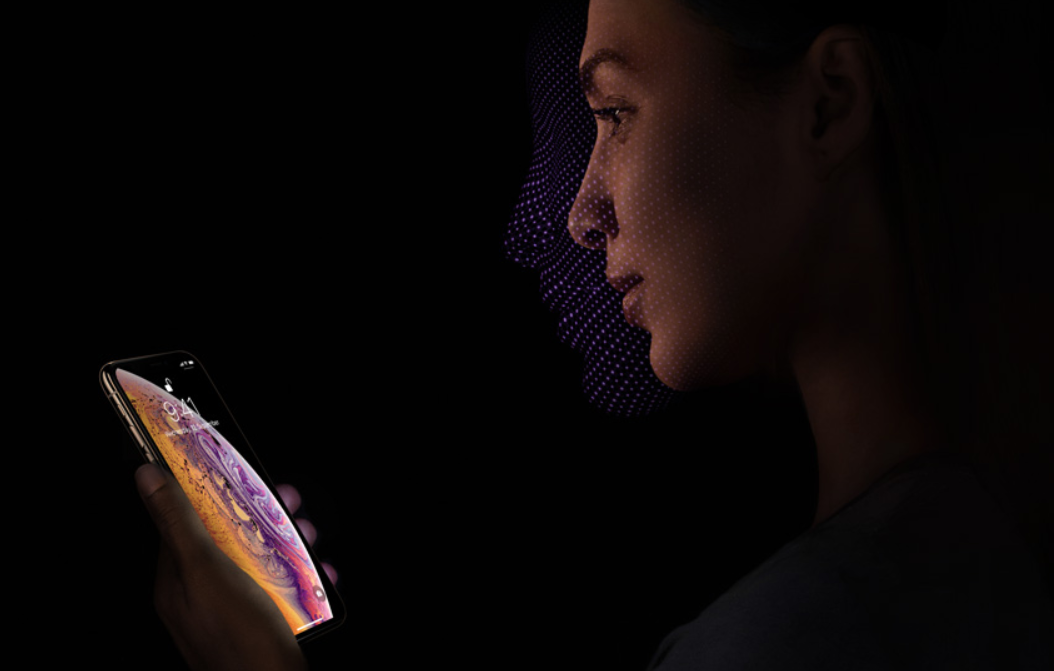 Apple has integrated the Face ID facial recognition method in its latest iPhones. Face ID is not just a simple facial recognition feature in case of the high-end Apple devices. It is a consolidation of extremely sophisticated and secured technologies. Many people wonder, why Apple devices are so highly prized. It is because Apple never compromised by security of users. Coming to Face ID, the feature is a combination of three state of the art technologies, such as TrueDepth camera, the Secure Enclave and the Neural Engine. All these technologies work together to make facial recognition, a lot faster, easier and more secured. These technologies are teamed up with high end A12 bionic chip, infrared camera, doc projector capable of projecting more than 30,000 dots and the flood illuminator to recognize faces in low light conditions.
While using iPhone Face ID, you may have noticed that the phone does not unlock, if you do not look straight into the scanner. Again, wearing certain sunglasses, which block the visibilities of your eyes, often creates issues with the face unlock. The feature, that make you suffer a bit, because of these issues is the TrueDepth Camera. TrueDepth camera adds an extra layer of security to your phone, and prevents phone from unlocking, if you are not directly looking into the scanner. It may happen that someone else is holding your phone in front of your face and unlocks it. This won't be an easy task at all, thanks to the TrueDepth Camera. However, Apple allows you to disable the TrueDepth camera feature. This will dilute the security a bit, but you may want to use it while you are wearing sunglasses. If you are traveling in sunlight, and wearing sunglasses, then wearing off the glasses everytime to unlock phone may seem to be an irritating experience. Hence, you can adjust your iPhone's settings and turn off the feature for some time. You can turn the TrueDepth camera on, anytime you want.
In this article, we shall show you how to face unlock your iPhone wearing sunglasses or without even directly looking into the scanner.
Open the Settings application on your iPhone. Now, go to General.
As General section opens, scroll and find Accessibility.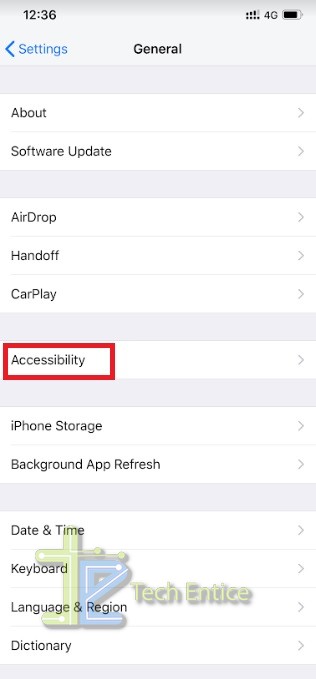 Next, go to the option Face ID & Attention.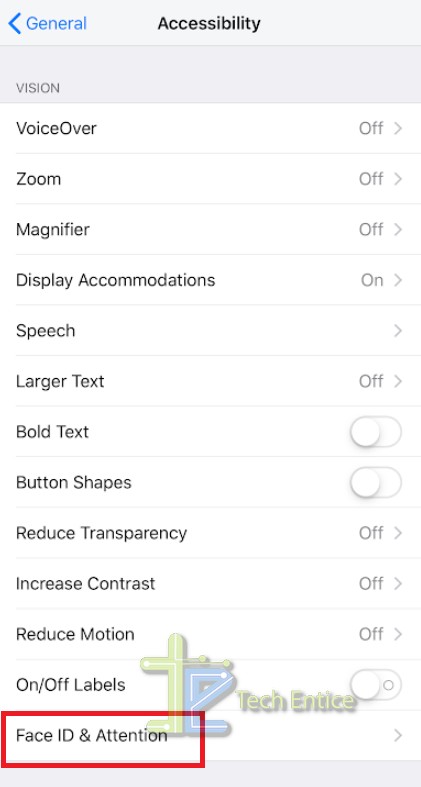 Under this, there is a setting called Require Attention For Face ID. By default, this option is enabled. You have to tap on the slider to turn it to gray from green color.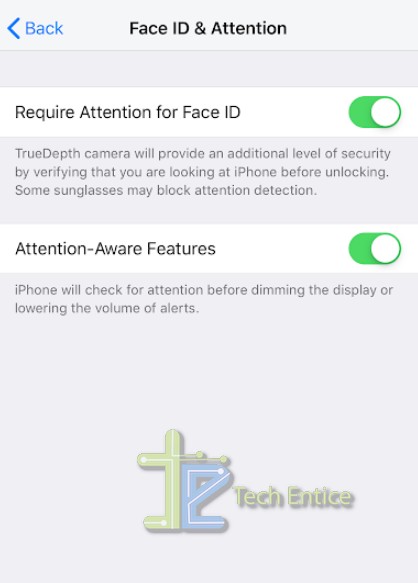 When you do it, you will get a warning message, saying that the Attention menu provides a strong security. Bypass the warning, by simply tapping Ok.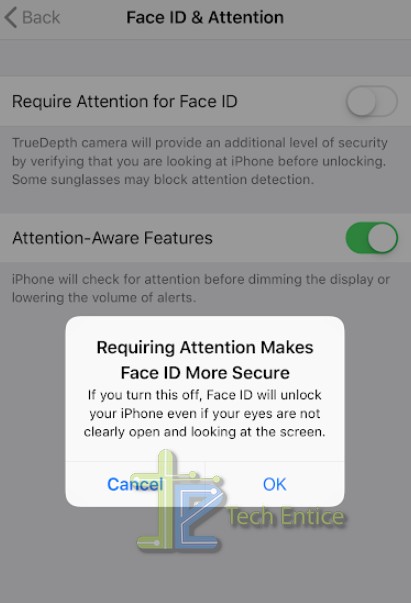 That's all! Now, unlock your iPhones wearing glasses or without directly looking at it.