Pebble is all set for the launch of its new appstore. Pebble 2.0 beta app for the new smart watches has arrived and its firmware update is available in App Store. First of all, download the updated version and once the version is updated to the latest one, the device would prompt you to connect your watch to start firmware update to 2.0.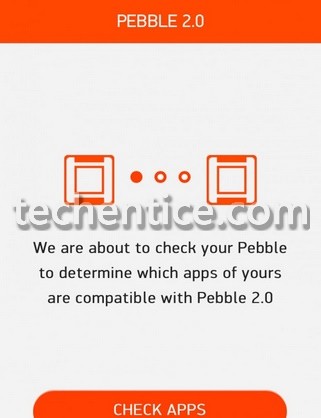 The new Pebble app's interface has been completely redesigned, renovated with an ability to easily find and install watch apps. The most important aspect is that you need not to search various 3rd party sources to get the apps you want. The latest update allows a plethora of helpful new apps. It adds some new features like ability to view past notifications.
The new features improvises Pebble 2.0 experience My Pebble, Get Watchfaces, Get Apps.
My Pebble allows you to check the installed features and manage them.
for managing what's installed on the watch, Get Watchfaces provides watchfaces decorative displays of content such as time, date and calendar entries and unique functionality that can tie into other iPhone apps or even iPhone-connected accessories.
Foursquare, GoPro, Yelp and ESPN are some of the important official launch partners.