After WhatsApp included the ability to delete an already sent message, Facebook is here to include the same feature for Facebook Messenger application. The feature of deleting sent message is a much needed one, because it helps to rectify any wrongly sent message and saves you from unnecessary embarrassment of typos, mistakes, etc. After WhatsApp's feature received an undaunted positive response, Facebook decided to bring back the feature in its Messenger platform. On Facebook's website, you already have this ability to delete anything you have posted, be it comment, reaction or post.
The feature was first tested by Mark Zuckerberg when automated messages sent from Mark Zuckerberg were deleted as a part of the testing procedure. The feature is finally here. At present, it is only available in selected countries such as Poland, Bolivia, Colombia and Lithuania. The feature will be soon released globally. Check out the steps below:
Steps To Unsend Messages In Facebook Messenger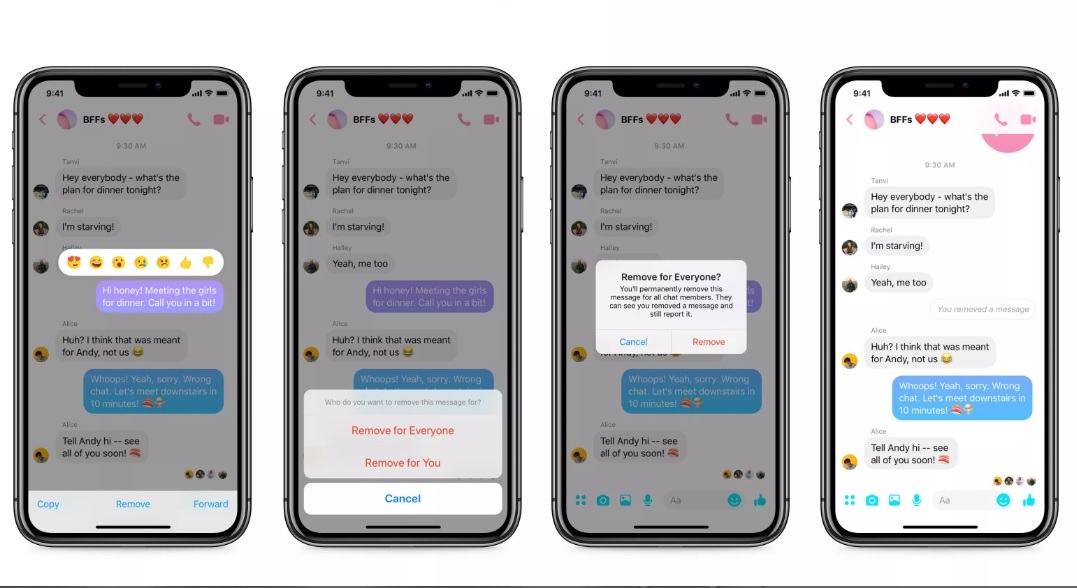 First, long press on the message you have sent by mistake. The message can be deleted within 10 minutes of posting. Past that time span, you can delete only your version of the message and not the recipient's copy.
At the bottom of the app screen you will get a Remove option. Select it.
The app will ask you if you want to Remove for everyone or Remove for you. Choose "Remove for everyone".
The message will be removed and the recipient will be notified by a message that it has been removed or deleted, the exact you find on WhatsApp.