TikTok is a social platform where people can make short videos with a variety of effects and share it with other social media. People can express their talent here through dancing, singing, lip-syncing and comedy. This app is completely used for entertainment purpose.
Must Read: 5 Ways To Earn Money On TikTok
Below is a step by step guideline:
1. Download TikTok app from App store for iPhone and Play Store for Android phone.
2. By default, you are set for the video feed page.  At the bottom of the screen you can see five tabs for different purpose.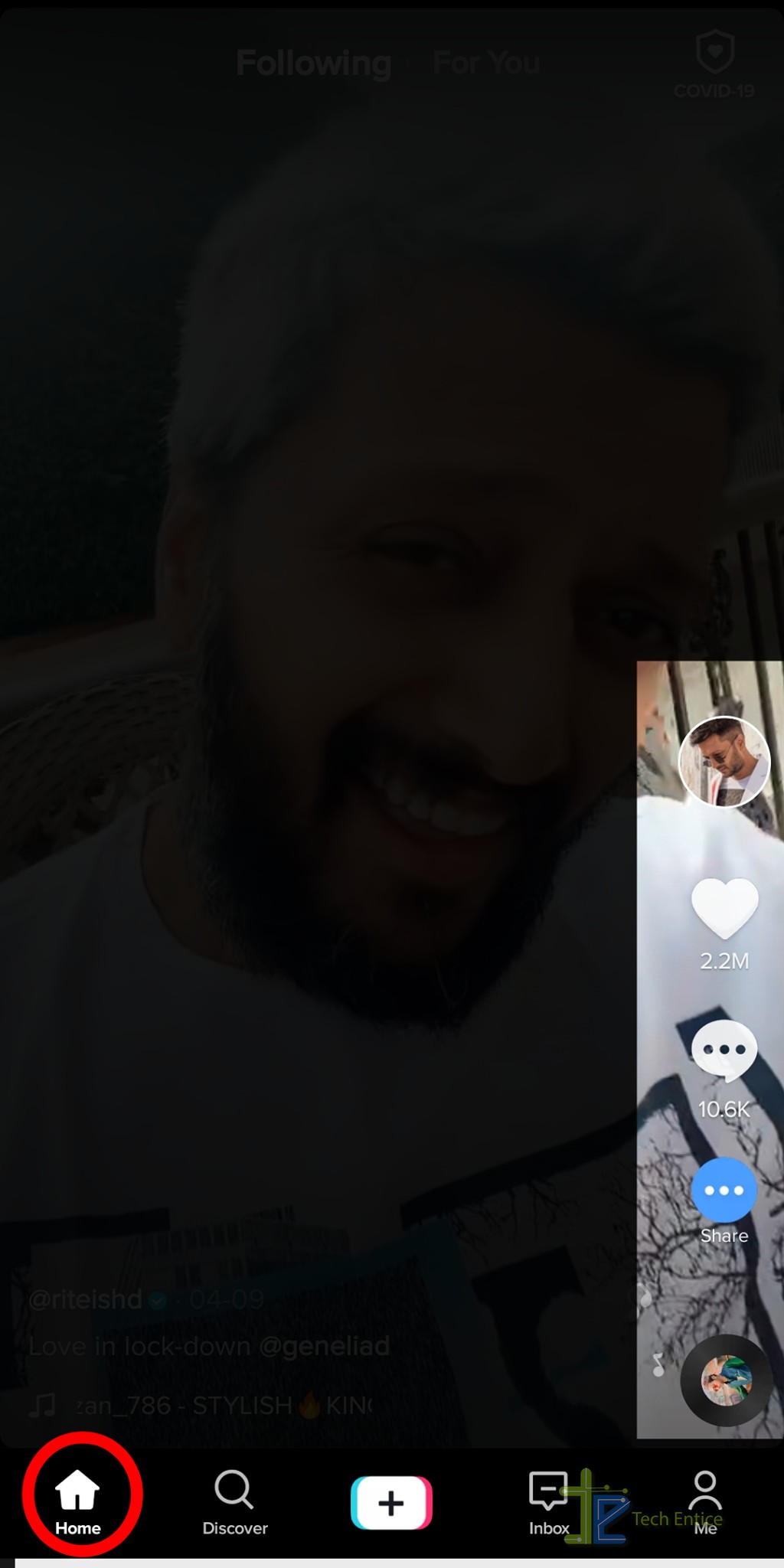 3. Then Sign Up to create your own profile in the app. Click on the Profile icon named me among five tabs. You can create your own username and password at the time of sign up and use them to sign in next time. Otherwise, you can instantly sign up with your Facebook or Twitter or Gmail account and TikTok will fetch all your information needed for the account through which you sign up.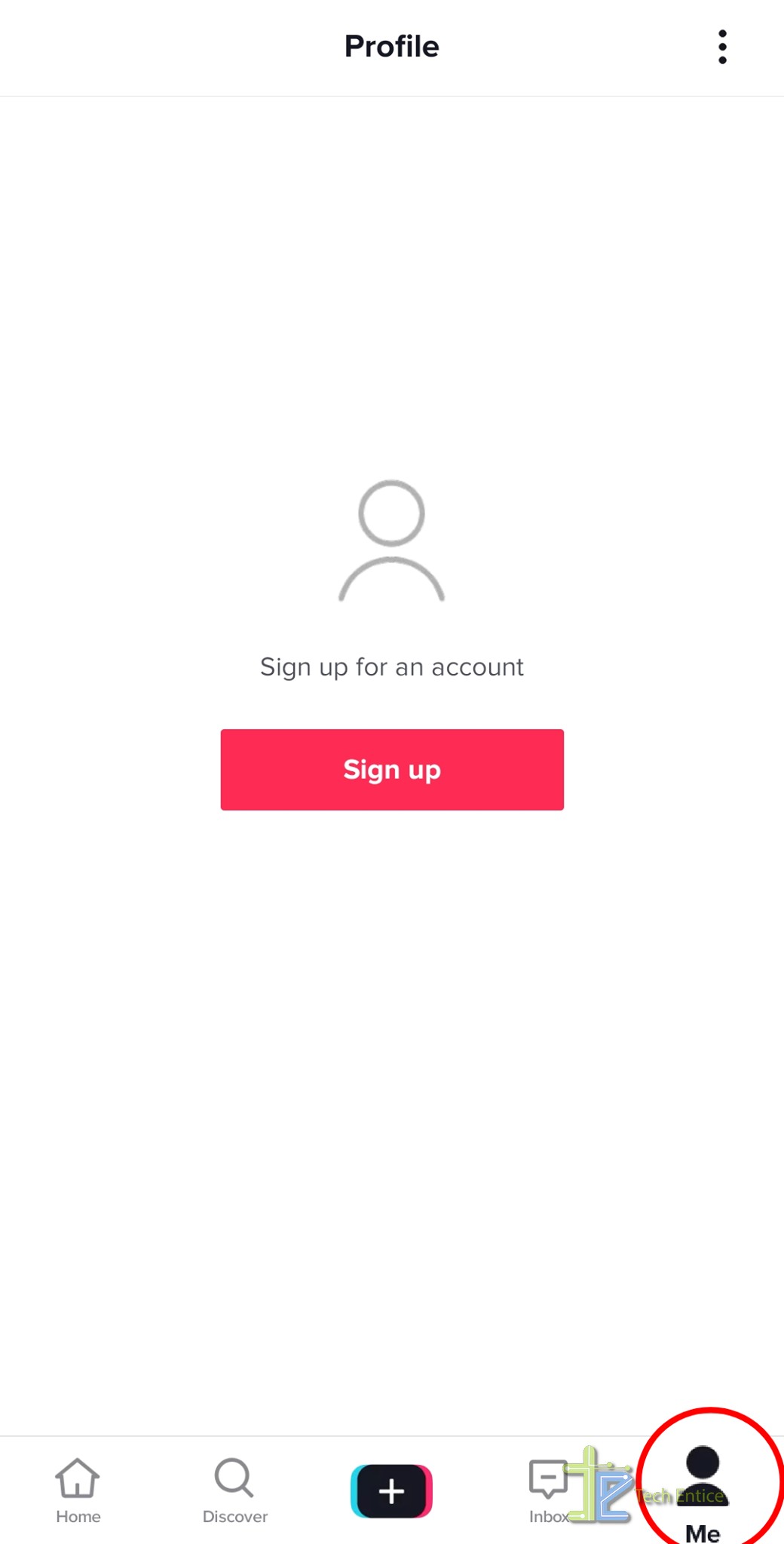 4. Now your account is ready to use. Now to edit your profile, click on the profile icon. You can see edit profile option. Clicking on it, you can change profile photo, profile video, name, username. You can add a small bio data. If you have Instagram or YouTube account, you can link them to your profile.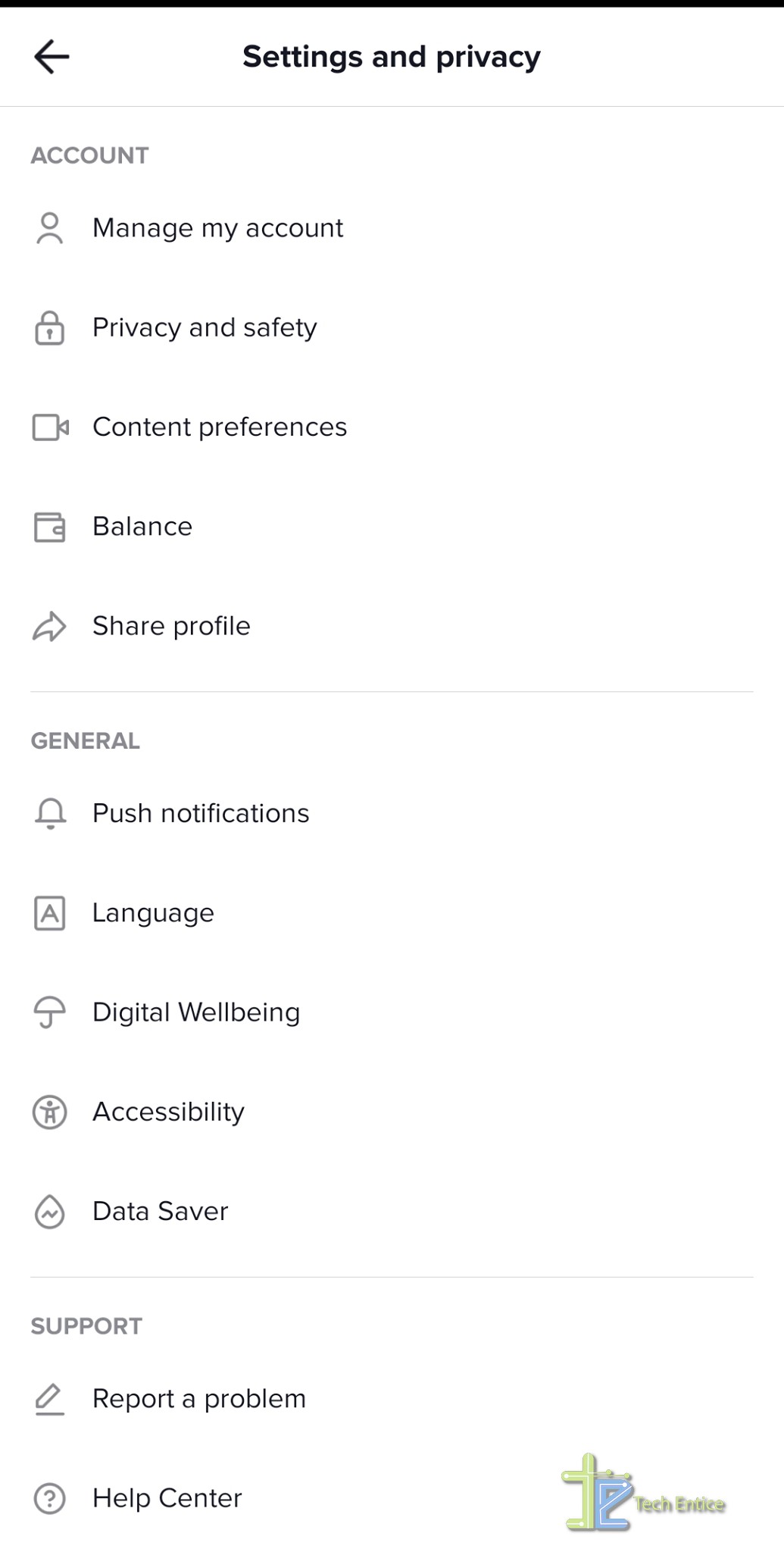 5. At the left top corner, click on the profile with a plus symbol, you can invite friends, find contacts, find Facebook friends.
6. At the top right corner vertical three dot symbol is a settings option in your account.
7. Click on Inbox icon. You can see all notifications about your account. At the top right corner of Inbox page Direct message option is available. Click on it and you will be shifted to the next page where you can directly chat with friends.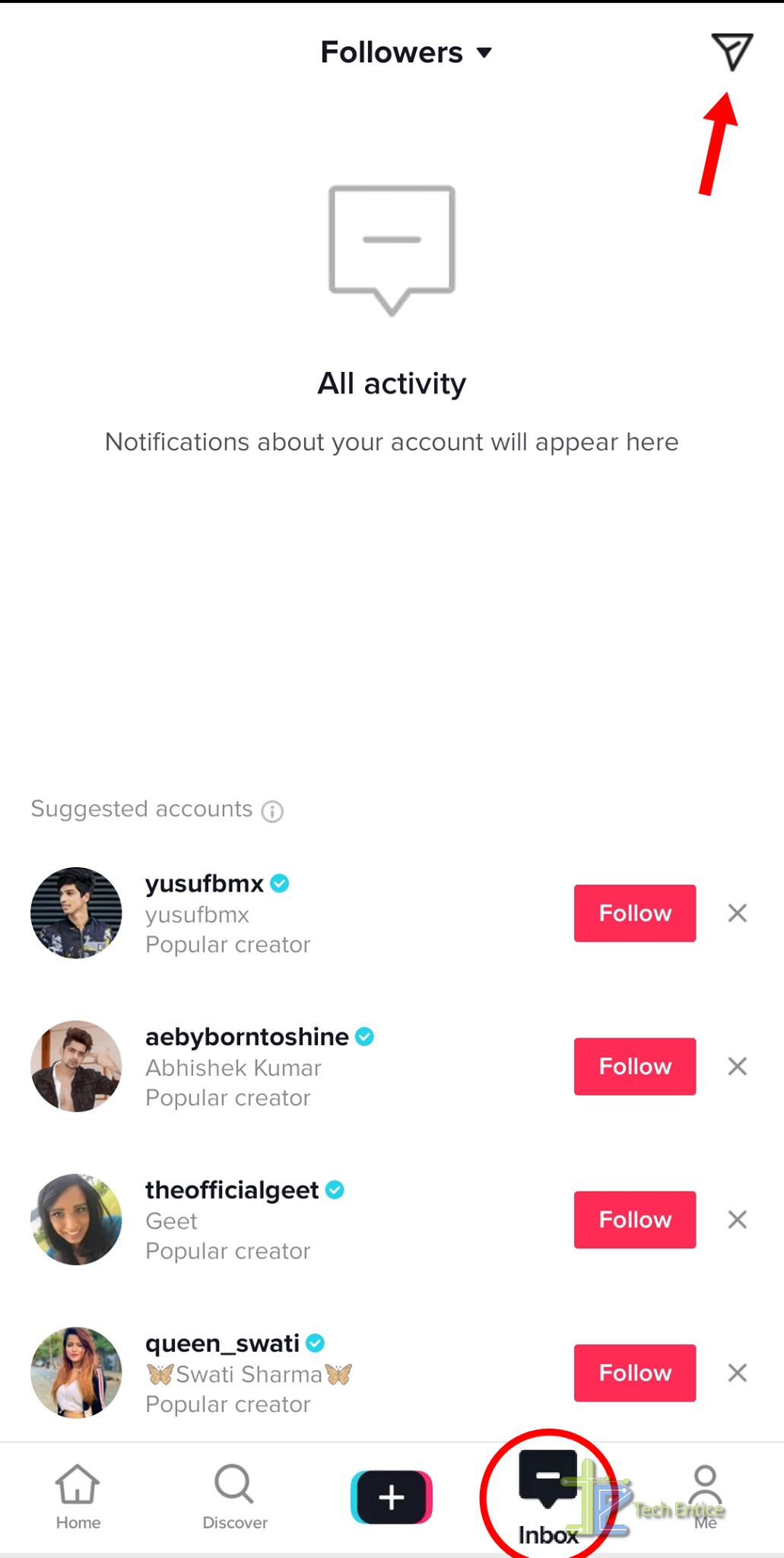 Video feed:
The left icon among the five tabs is Home. Click on Home to fetch video feeds. If you did not follow any video yet TikTok will show you random video. By the time you are following video as you like TikTok will understand your choice and refer that kind of video on your Home page.
On the right side of the page Five options have been shown.
The plus icon is the shortcut to follow the current video which is showing at Home page.
The heart shape icon is like the video.
The Chat icon to show all comments and to add your comment.
The Share icon is to share that video on other social platform.
If you want to see more video of the user just swipe left the page. You can see more videos and few details of the user.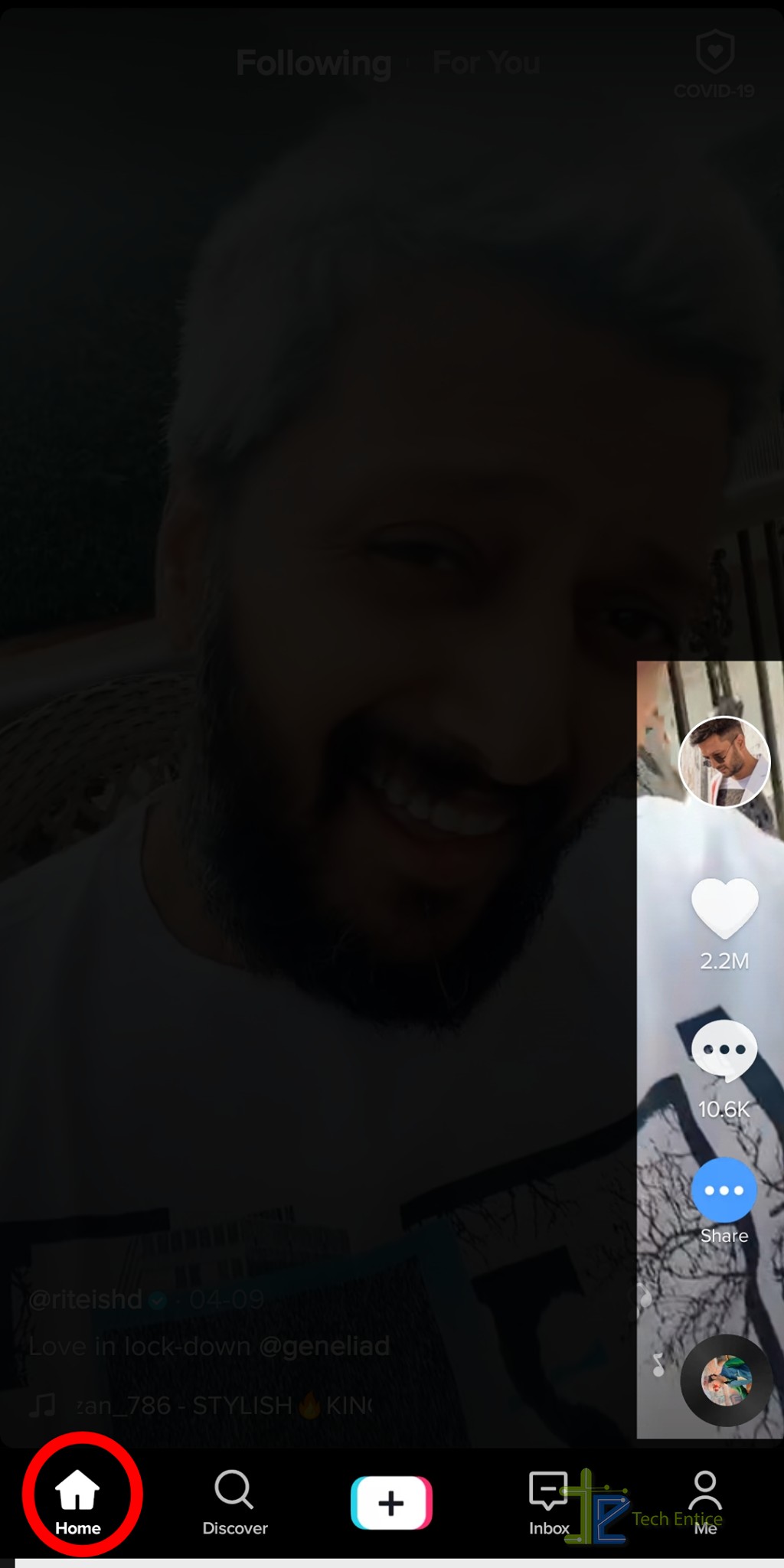 Discover:
The magnifying glass icon is to search videos.
You can search video on the search by user name or by video name or you can choose a video suggestion available below the search bar.
Right side of the search bar scan icon available. You can search and find any user by scanning their TikCode. TikCode is very helpful to promote your TikTok channel to your friends or on another website.
If you have a soft copy of any TikCode just upload it From gallery by clicking on the Album. It will be instantly scanned in the scan frame and detect the account for the TikCode.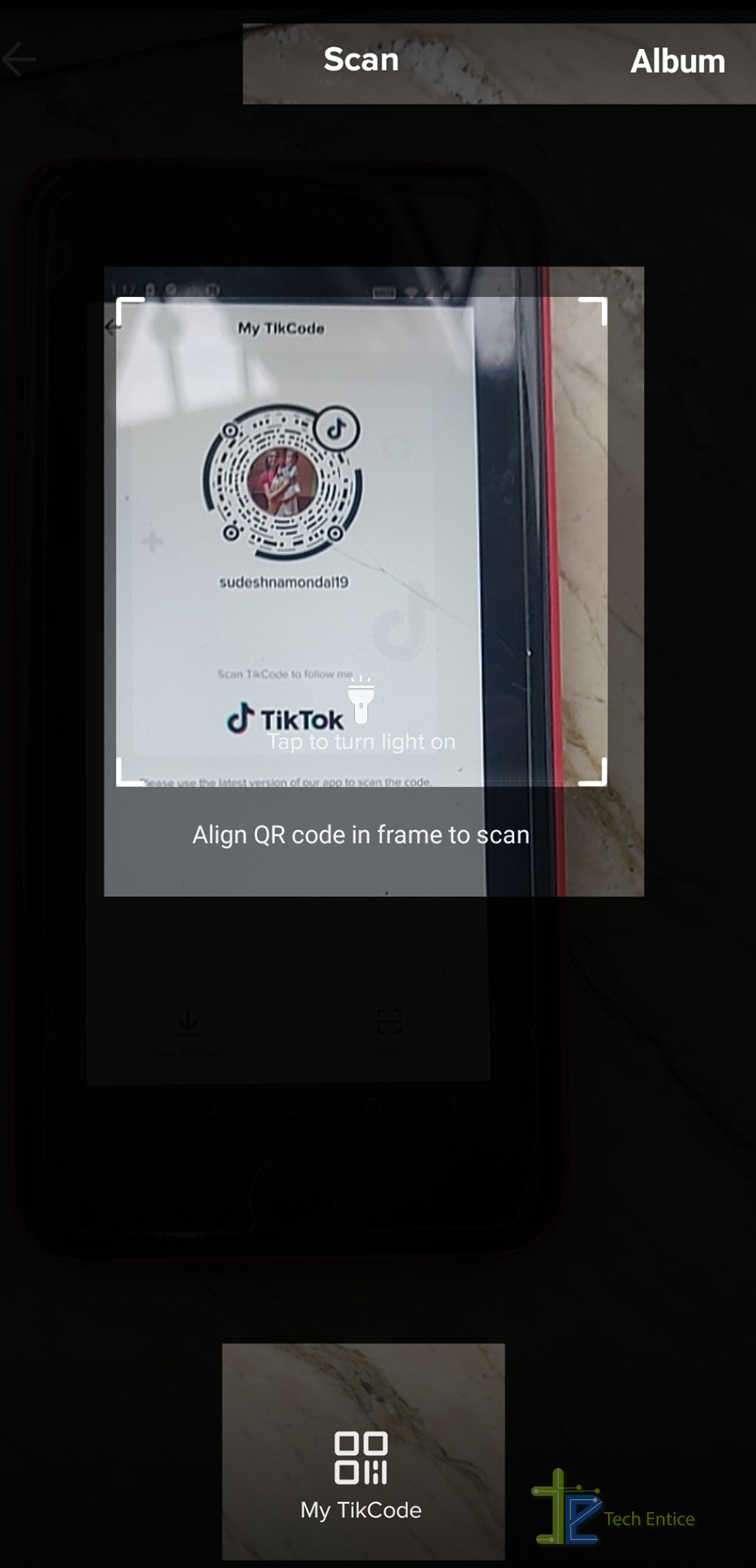 To know TikCode of your account, click on My TikCode option on the scan page. You can see the TikCode and save this TikCode to the photo gallery for future use by Save QR Code option.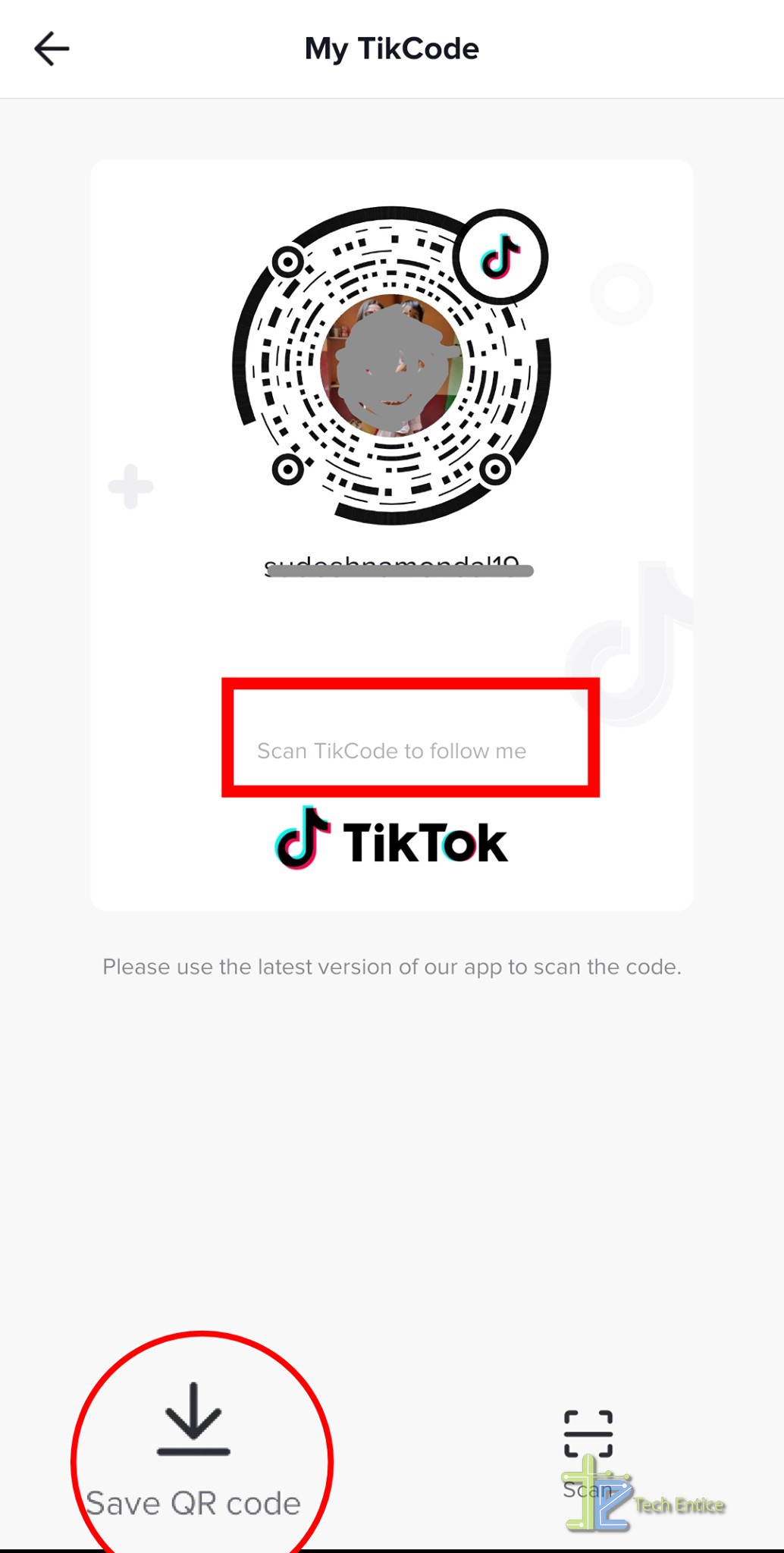 How to make a video and share with others:
At the bottom of the screen there is a plus icon. Thus the icon to record your video. Click on it and your camera is on.
On the right side of the screen the available options are

Flip: To change your camera mode back or front.
Speed: Help to make video slow or fast.
Beauty: Make your skin flawless.
Filter: Change color of the camera.
Timer: Set countdown to start the video and leave the mobile in a position and you will get time to pose.
At the top of the screen the option Sounds is available with music icon. Click on it you will get lists of music, select which one you like and add it to your video.
At the bottom

Effect: Effect iconis on the left side provides a huge variety of effects for your video.
Upload: You can upload video from outside of the app.
Recording: Finally you can record your video with this option. Press and hold the red button. You can record once or in pieces. If you want multiple shots in one video simply press and hold for one shot and release. Again press and hold when you are ready for the next shot.
Now click on the Tick mark icon at bottom right to save the video. You still be able to add verities add-ons like effect, sound, sticker, text, voice effect, filter etc. to your video.
After adding all the add-ons you want and you are done click on Next.
You are transferring to the page Post.

Here you can add Caption, #Hashtags, @Friends.
You can make the post Public or Private or share it with only friend.
If you want to keep a copy on your device, click on Save to device.
You have Privacy settings. Here you can allow others to comment, make duet and download your video.
If you are not yet ready to post the video, click on Draft and save it for later.
Duet facility:
If you like any video and you want to make a Duet with that video then click on the Share icon of that video. You can see Duet option. If the user allows his video to make duet at the time of publishing you can see the Duet button active, otherwise it will be gray color that means inactive. Click on that and your camera will on with the video. Now you start recording as you want against that video.