Signal is the new emerging phone messenger, which has come under limelight ever since the controversial policy change of WhatsApp messenger. Signal is known for its tight encryption and security policies. Recently, business magnate and brilliant engineer Elon Musk advised people to use Signal.
While using Signal, you may find several security features, and one of them is verifying the encryption of chats. Suppose, you are chatting with your friend over Signal, and you want to ensure that your conversation is absolutely private and end-to-end encrypted, you can check it and verify that the conversation is secured.
In this article, I will show you how to do it.
Steps To Verify Security Of A Contact On Signal
1. First, open the chat window of the contact, whose encryption is to be verified. Tap on the three vertical dots, located at the top right corner of the app screen. Now, scroll down and find out an option called View Safety number. Tap on it.
2. Now, you will find a series of numbers. Your friend must have this same exact set of number. What you need to do is to check if each and every number and their sequence is same on each of your app. If you are not able to check manually, you can scan the QR code with your phone and check if the numbers are same.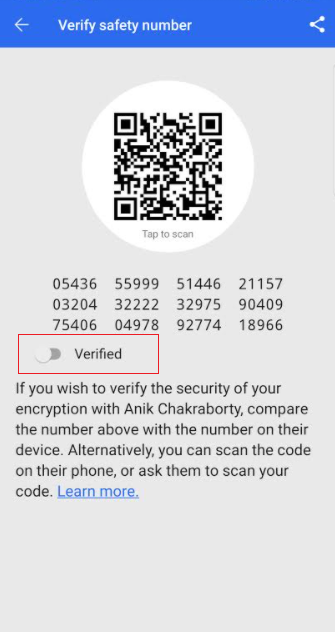 3. Once checked, simply tap on the slider to Verified.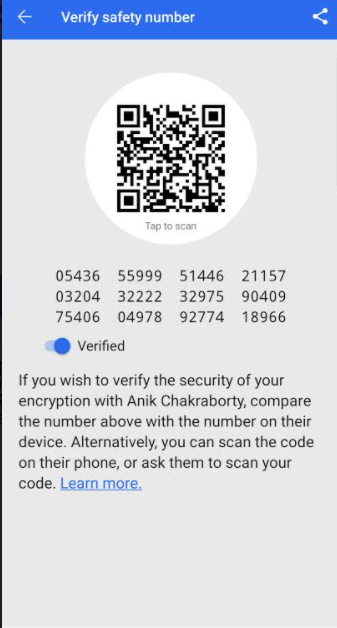 4. Your conversation is now end-to-end secured.