All the recently released products of Realme have been proved to be worth the price. But how is the latest product Realme Buds Q2? Is the ₹2499 wireless earbuds going really to be worth the price? Well, I hope after you read our review, you are going to have all of your questions answered.
The Realme Buds Q2, which is the successor of Realme Buds Q, has entered into the markets with a new noise canceling feature known as active noise cancellation (ANC) which was previously available only in premium earphones. It was Realme, who first introduced this ANC to the non-premium lot with Buds Q2, being the cheapest of all. Here I am going to give you a short review on this latest product of Realme.
This is the overall packaging, minimalistic yet sophisticated. Inside the box, there are a pair of earbuds and the charging station. It does not include any charging wire. So, you must have a USB C charging cable with you.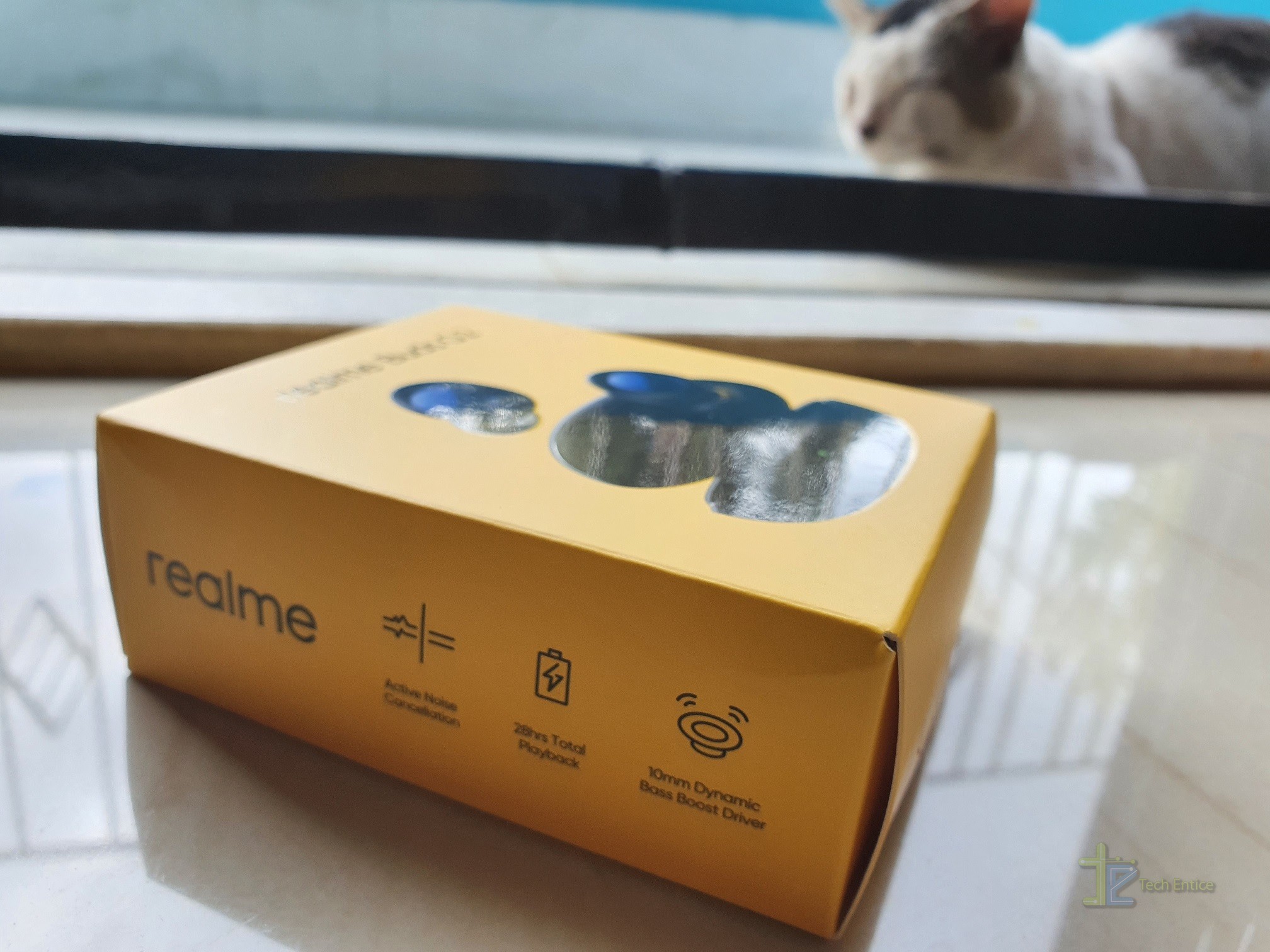 In terms of design, Buds Q2 is similar to Buds Q. What makes it fascinating is its cute looking cobblestone shape of charging case. But it rolls too much which could be one limitation as if it gets to roll on a hard surface, it can obtain scratches on it. They include an in-ear design with silicone ear tips coming out of the box. Other than these, the Buds Q2 is lightweight and easy to carry.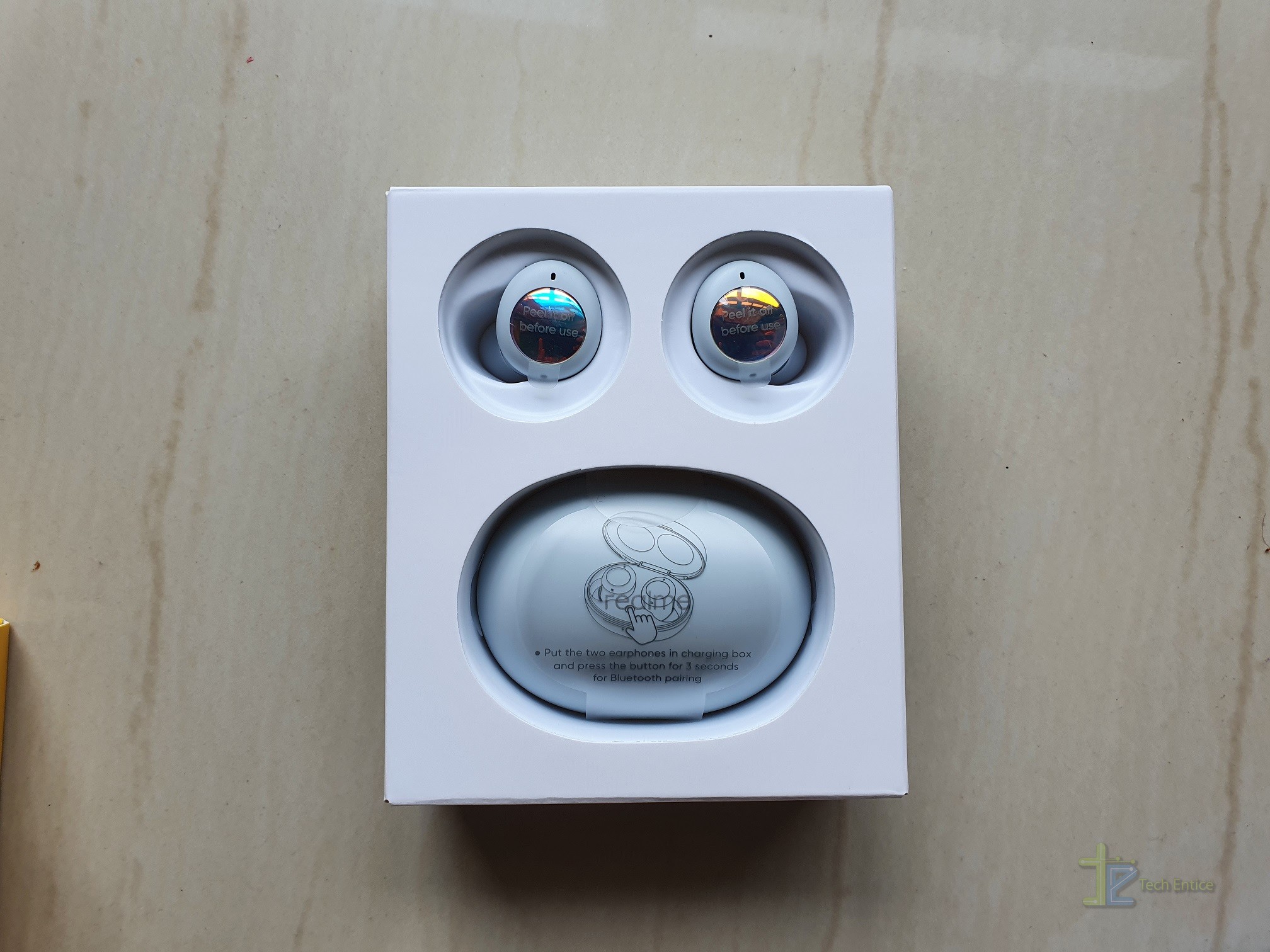 The Realme Buds Q2 is a really a decent and good sounding earphones and can give you the best sound for every track you play. Well, for a few the classical section was reported to be lacking a bit as compared to the other types. The earbuds are  flexible with all music streaming platforms such as JioSaavn, Apple Music, Spotify and so on.
Active Noise Cancellation
The ANC feature can be activated by long pressing the earbuds (which is it's default action). You can customize the gesture according to your preference through the Realme Link app present on both Android and Apple OS. The ANC would cancel all the noise and unwanted sounds around you, so that you can enjoy undisturbed. For calls, the environment noise cancellation (ENC) is available.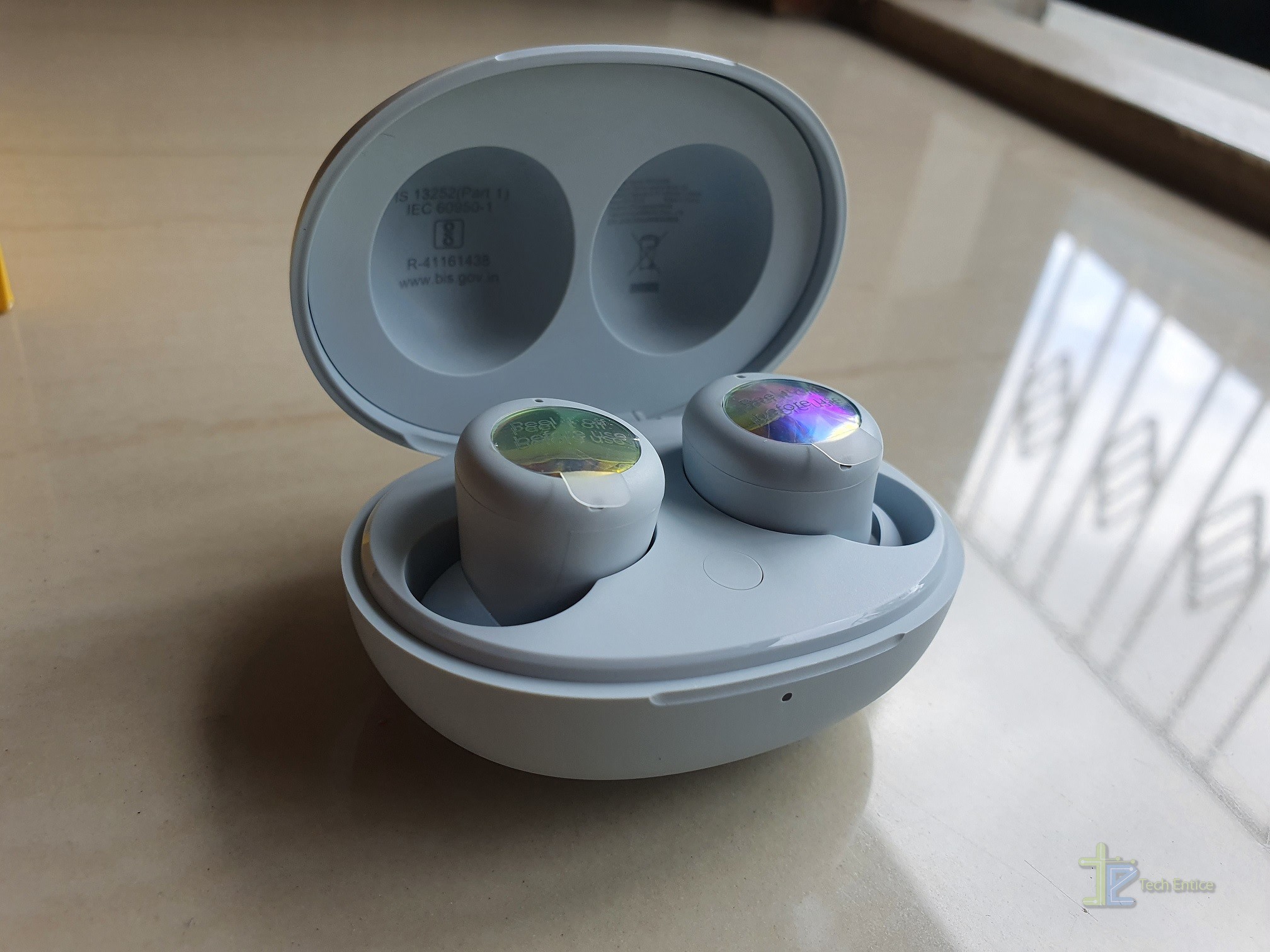 Battery
It has a battery life of 28 hours with ANC turned on. For personal use, it can go on for 4-5 hours without ANC and 3-4 hours with ANC. Most wireless earphones around ₹2499 would lack the option of software support but this earbuds is an exception as it is already equipped with software support. Software support enables you to do varied customization with your earbuds.
Disadvantage
The headphones does not come with any spare ear plugs. One size does not fit all, so it is quite uncomfortable for the person if the earplug does not fit.
Final Take
The Realme Buds Q2 would be a very good pick for you if ₹2499 is affordable for you as it comes with sheer good sound quality and lets you have the full enjoyment of ANC.