Here we present another interesting news that would woo your thirst and eagerness for technology. Korea Advanced Institute of Technology (KAIST) is fitting in the shoes of Google by inventing a new wearable glass like the Google Glass. The glass has been named as K-Glass and its working principle is different from that of Google Glass. While Google Glass response to voice commands K-Glass response to visual information retrieved from camera.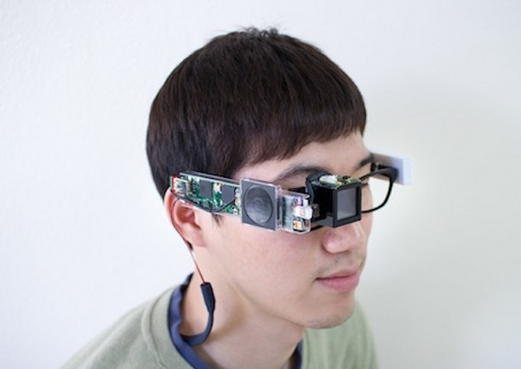 This wearable device from Korean researchers copies the human brain and can provide more intelligent augmented reality. The device consists of a real time AR Processor, a touch pad Interface, a 5 MP digital camera, 800×600 micoro display. When you wear the glass and look at a particular place it captures an shot of the area and now when you focus on a particular object in that area, the sensor detects it and displays relevant information if known to it. Now as seen in the video as the man looks upon at a BMW car, the relevant image displays from the records and as he moves his head or the picture the 3 dimensional image moves accordingly. Whatever be the object it focuses and informs you as much known it.
One thing that will surely a trike your head is the appearance of the glass. It's a junk piece which seems to have heavy weight. But work is in progress and KAIST has devoted themselves in sorting out this problem and we are quite hopeful.
As we get stuffed with more information on K-GLASS we will surely update you. But for now just a tinge of flavor to give you an idea of what's going around in our world.