Apple has recently released the macOS Mojave. The new macOS version 10.14 has brought a plethora of interesting and useful utility features like dynamic desktop, continuity camera, improved Finder, Safari, dark mode, etc. Now coming to the Dynamic Desktop Feature, computer and mobile manufacturers are looking deep into the issue of sleep disorder. Sleep disorder due to excess use of laptops and mobile phones, and excess exposure to the screen light is a matter of concern. Not only that, scientists have found out connection of neurological disorder associated with it. Nowadays, you will find almost all operating systems are integrating the blue light filter feature as well as dark mode.
In macOS Mojave, Apple has integrated a user friendly way to adjust the eyes of the user with the screen light they should be exposed to, with a dynamic desktop feature. With this, the OS automatically switches between a light mode and a dark mode dynamically with the passage of time through out the day.
Let's learn how to enable Dynamic Desktop on macOS Mojave
Steps to enable Dynamic Desktop on macOS Mojave
First of all, click on the Apple menu and select System Preferences.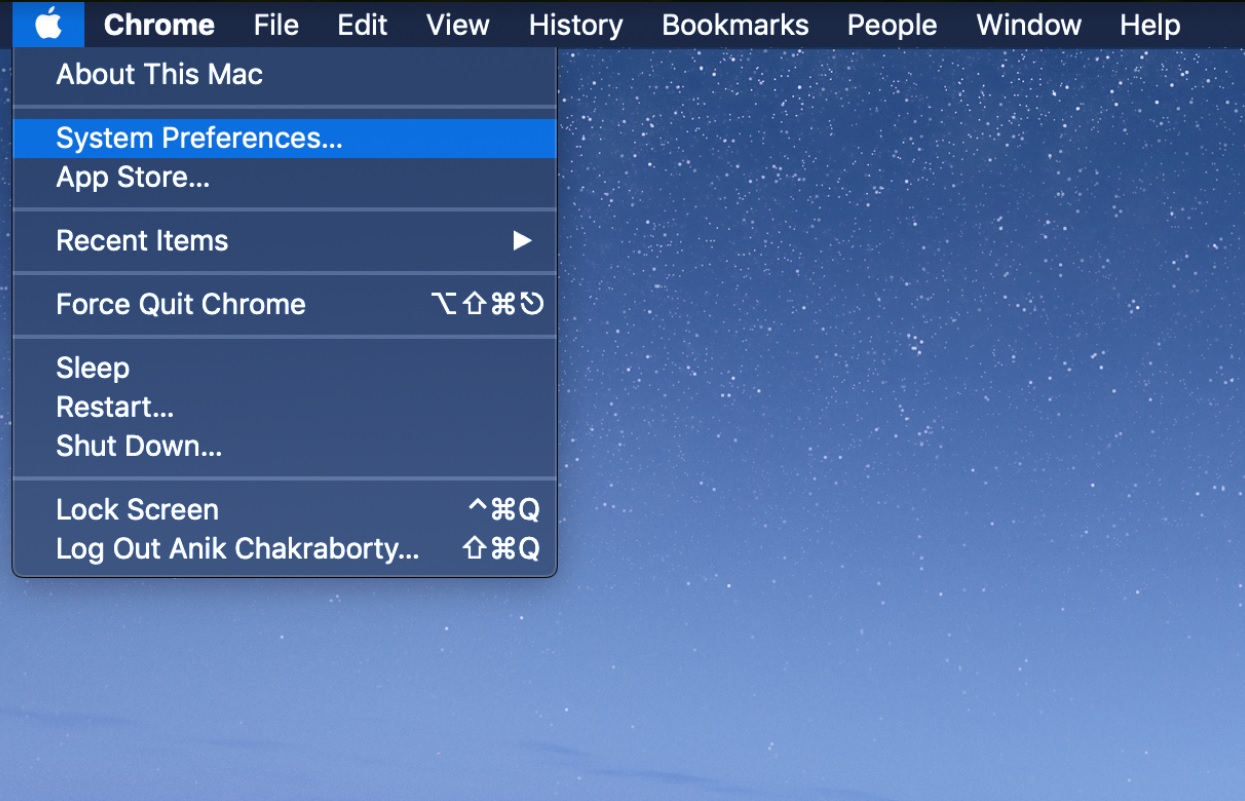 Next, go to Desktop & Screen Saver.
 Click on the Desktop tab. Although the first tab is Desktop, still this is for your information.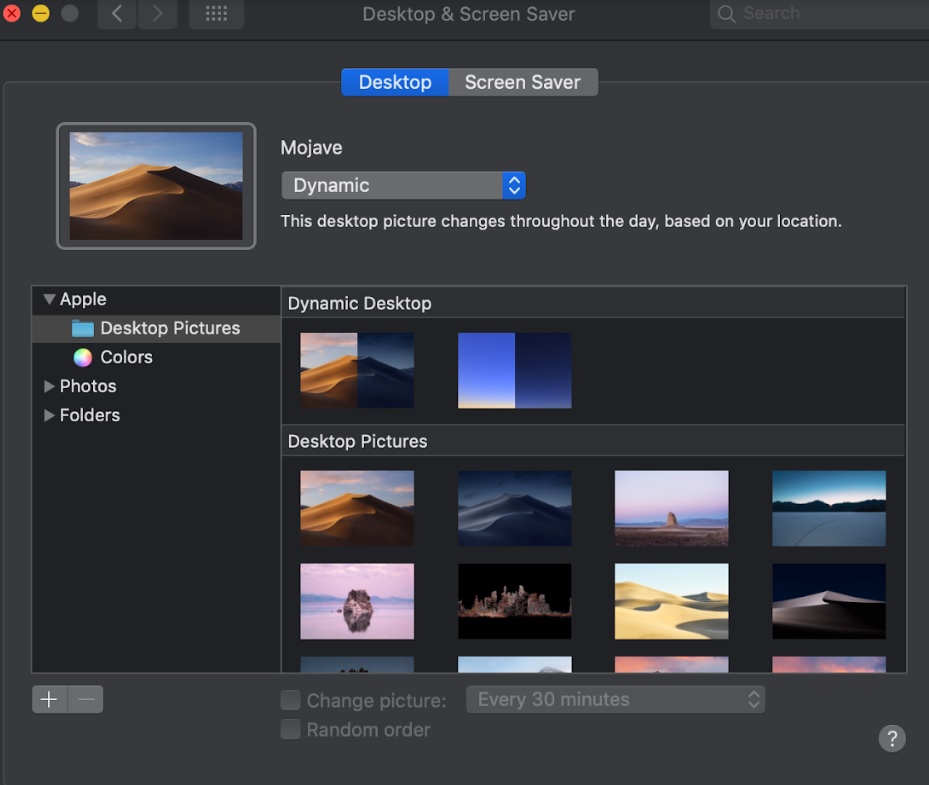 In the desktop tab, you will find an option called Mojave. Under Mojave is a drop down menu, consisting of three options, Dynamic, Light and Dark. Select dynamic mode.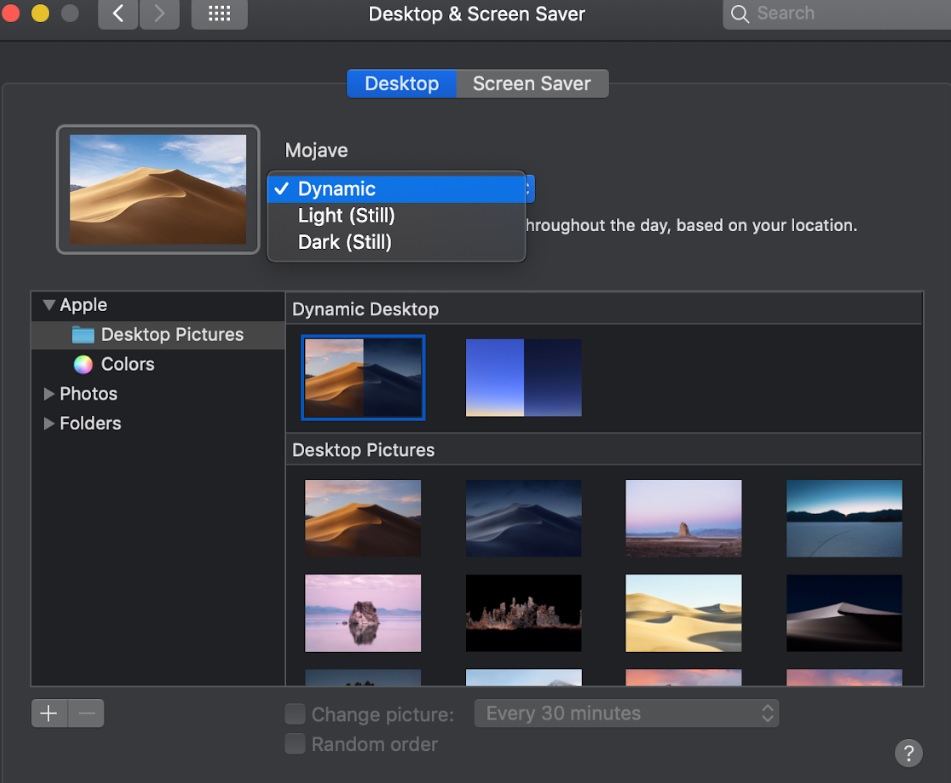 That's all! Your dynamic desktop is ready to function.