Apart from making hardware peripherals like mouse and keyboards, Microsoft has now designed a Bluetooth keyboard designed for all the three operating systems – Windows, iOS and Android as well. This new product is called "Universal Mobile Keyboard" and will be available from October onward. And the most amazing part of the keyboard isn't only about supporting multiple platforms but that it seems to pay more attention on Android and iOS rather than its own platform.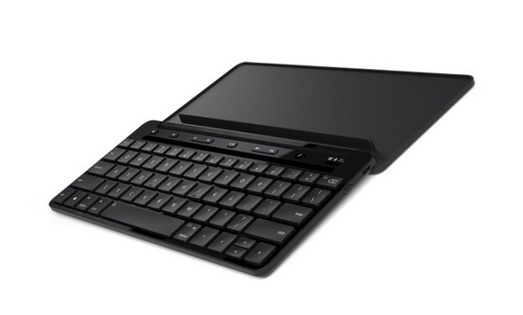 This device has got a switch for the purpose of aligning the buttons to the device currently being used. It has got an Android home key and Apple's "CMD" key but the most surprising feature is that it has not got a Windows key at all. Till date this would be the only Microsoft manufactured keyboard without the 'Windows' key.
The keyboard contains a battery which is supposed to last for six months in a single charge. And this device would be priced at $79.95 when it will be released in October. Thus by launching this new product, Microsoft tends to continue in its efforts of making cross-platform devices.
Source: Microsoft