"What's Next?" is the question asked by the teaser revealed by Samsung for its Galaxy S6 flagship(s). Samsung's 2015 Unpacked Event is expected to be held on March 1st in Barcelona, Spain, just before Mobile World Congress kicks off which was first reported on Vietnamese site Tinhte which also said that Samsung is now sending out invites to a 'Galaxy Unpacked' event.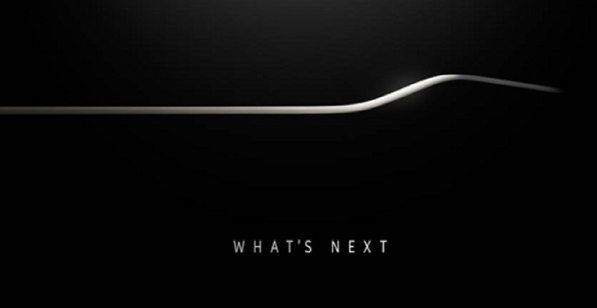 The press conference is expected to star Samsung's top 2015 handset and is also expected to launch not just one Galaxy S6 version, but two different designs, just as it did last time with the Galaxy Note 4.The Galaxy S6 teaser which was first published online by Vietnamese publication Tinhte, shows what looks like a curved edge of a smartphone on a black background alongside a simple message that reads "What's Next," without providing any hints regarding the announcements. However, just a teaser image without any specifications may be little frustrating with so many rumors around the device.
Rumors suggests that Galaxy S6 handset will offer top hardware and a much better build quality than predecessors along with two Edge displays along the phone's sides. A fully metallic body, a 5.5-inch display, a 'dual-Edge' with a screen that curves around both sides of the handset, similar in concept to the Galaxy Note Edge are the various rumors that are making rounds regarding the device. Thankfully, we won't have to endure all the speculation for much longer, as Samsung is preparing to officially unveil the new device in just a few weeks.