The Moto G has been a very popular smartphone with impressive features in reasonable price and now a series of variants of Moto G is rumored to come into the market. One of these is the Moto E. An image of Moto E with Moto G has been uploaded in the Facebook page of Motorola Mexico by Android Police and the new model seems to appear a bit smaller and cheaper.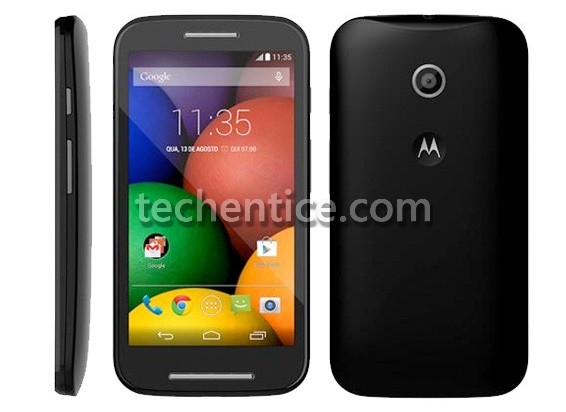 The handset is rumored to be powered by a 1.2GHz dual-core CPU with 1GB of RAM. Other specs include a 5MP rear cam, a 4.3-inch display, 4GB storage, a 1900 mAh battery and Android 4.4 KitKat. The word rumor is used here because we are not sure about all these specs. But we also got to know something that will disappoint you severely is the absence of the front camera. In a generation of selfies, absence of a front camera in a smartphone is nothing but sheer frustration.
Even though the features are not at all that good but when you look at the price tag of $100 it's not displeasing. The phone will be launched on May 13, 2014 and the main aim of the device is to grab the market of the not-so-tech-savy persons having desire to have a smartphone.