The much awaited Mobile World Congress would be taking place next week and we hear that Nokia X code-named as Normandy is sampling phones to Indian Developers of applications. Normandy is the first Android smartphone of Nokia.
Nokia X will be the first Android product of Nokia and will have its own user interface. 4-inch screen and a dual-core processor with only 512 MB of RAM, this device is very handy and cist approximately $105.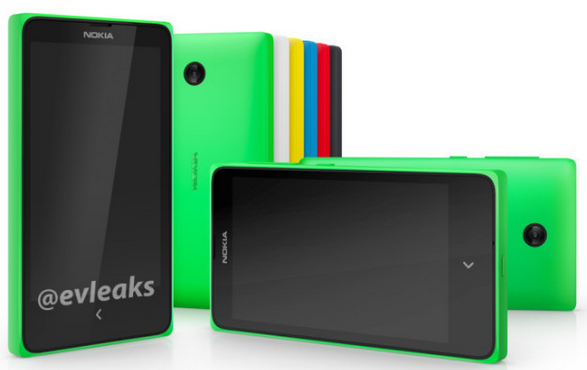 The developers say that the apps are easily portable to the phone and will be using a forked version of Android . Unlike the Windows Phone of the Lumia series the price of Normandy would not be high. The big plan behind this sampling is the coincidence of the launch time, expected to be April 2014 and the Indian Premier League which would be the best option for promotion and advertisement.