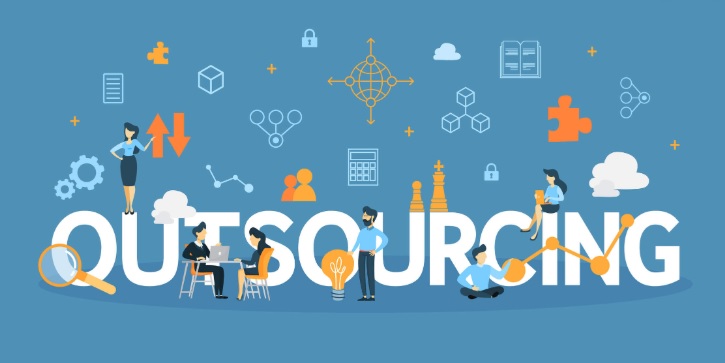 Global information technology (IT) outsourcing has become a major trend, with the market valued at $62 billion in 2018. There are major players popping up around the world but, within the industry, South America software development is an increasingly viable alternative to established offshore competitors like India, China, and Ukraine.
With a fast-growing, skilled pool of developers, it's no surprise that the region is proving to be an attractive outsourcing destination. That's thanks to lower prices than those in the United States, fewer cultural and language barriers compared with offshore alternatives, and talented workers.
The players
There are many countries with highly-skilled professionals in Latin America. Stack Overflow ranks Argentina, Brazil, and Uruguay as the countries with the most experienced developers, although they're not the only players in the region. Top destinations for South American software outsourcing — and Latin American outsourcing — include:

• Argentina
Thanks to free public university and strong educational initiatives, Argentina boasts a well-educated workforce. In fact, the country spent 5.57% of its GDP on education in 2016 — helping produce a talented pool of developers. 

• Brazil 
Brazil has experienced major growth in the tech market as of late. According to the Brazilian Software Market: Panorama and Trends 2018 report, the country ranks ninth in the world for software development. 

• Colombia
Ranking third in Latin America for IT services after Mexico and Colombia, according to the International Data Corporation, Colombia graduates plenty of future tech professionals. The Ministry of Education reports that more than 13,000 students graduate with engineering and IT degrees in the country each year.
• Mexico
With the second-largest economy in Latin America and the 15th largest in the world, Mexico is a very important player in the tech industry. Its proximity to the U.S., strong English skills, and cultural similarities — not to mention talented workers — make it a premier destination for South America software development services.
The cost
One of the major factors businesses cite in terms of why they outsource services is cost-effectiveness. In fact, according to a Deloitte report, 87% of IT-related businesses elect to use nearshore outsourcing because of the money they'll save. 
Given the nature of the economies in the region, South America software development services do tend to offer a cheaper alternative to onshore or in-house options. U.S. hourly rates can be up to $200, while those in Mexico are around $55. In Panama and Peru, they're lower still, at $30 and $20 respectively. 
Keep in mind while offshore companies do tend to offer lower prices than South American software outsourcing services, there are often hidden costs, such as extended timelines that aren't factored into the original price that will drive the total cost up. Given the many benefits of nearshore outsourcing versus offshore, many businesses get greater overall value from choosing closer partners.
The numbers
According to Stack Overflow's 2018 developer survey, there are about 21 million programmers around the world. Slightly over one million of these programmers are based on South America. While this is still fewer than the number in North America, Europe, and Asia, it demonstrates major growth and significant representation in the global software development landscape. 

The customers
Small, mid-sized, and large businesses alike not only establish hubs in the region but also choose South America development services for outsourcing partnerships. According to Agile Engine, these companies include: 

• Google
• Comcast
• Dell
• Disney
• FedEx
• Hewlett-Packard
• IBM
• MTV
• Oracle
• The Wall Street Journal

These are just a few of the major brands that have elected to outsource software to South America.
It's clear that South America software development is not just a fad — it's a major trend that's here to stay. With strong players in the industry, cost-effective and quality work, and plenty of other advantages, South America will remain an important outsourcing destination for the foreseeable future. In fact, the demand for services from the region appears to only be growing.