WordPress is the most preferable CMS (Content Management System) that is used for managing and editing a website. It is very flexible and user friendly, so most of the bloggers prefer it to build their sites using it. Currently more than 74 M sites are using WordPress and it is increasing rapidly. Not only bloggers, many companies also use WordPress to develop their websites. The reasons are very clear.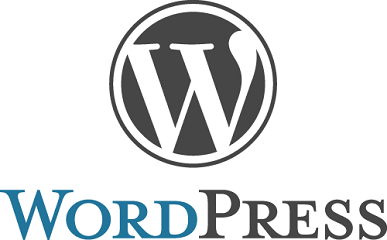 Reasons to use WordPress
1. WordPress is easy to use and free to download. You can download WordPress from wordpress.org. Again most of the Hosting Service Providers allow you to install WordPress to your website using Fantastico, Softaculous or any other installers.
2. A huge number of custom themes are available for WordPress. Using these themes a newbie can also make a site looks professional with minimum effort. There are different themes which fit business sites, e-commerce sites, personal sites, portfolio sites etc. You can find plenty of free themes in wordpress.org or you can also buy premium themes from Elegant Themes, Theme Forest, Woo Themes, Thesis, DIYThemes etc.
3. In WordPress Navigation and widget management is very simple. You can handle your widgets by simply doing drag and drop.
4. Another important parameter for any site is SEO or Search Engine Optimization. If your site is not properly optimized for Search Engines it will not able to occupy good position in SERP (Search Engine Results Page). WordPress handles this SEO part also again with the help of plugins like All in One SEO or WordPress SEO by Yoast you can achieve full SEO optimization for your WordPress site.
5. With WordPress you can build a well-structured websites. A well-structured website helps to flow Google Link Juice through internal site links and thus improves PR (Page Rank) of pages.
6. WordPress provides a full control on choosing site's front page too. You can select a Static page as your front page or can show latest posts of your site in your front page.
7. You can also fully control feeds of your site. There are different feeds in WordPress like Site feed, Post feed, Category feed, Tag feed, Comment feed. How many posts will be displayed in your feed can be adjusted from WordPress Settings.
8. WordPress has very good Spam Resistance capabilities. WordPress protects a website from spam and duplicate comments. You can set the option to hold comments in moderation queue to approve them manually. Again it allows you to auto blacklist comment coming from particular e-mails, IPs or containing any particular words, names and URLs. Many available plugins can provide you more controls to make your site spam free.
9. WordPress has very good documentation about all the hooks, so it will be very helpful for the users if they want to add some custom codes to core theme modules (like custom comment form).
10. Short code handling features, Auto Ping feature, WPMU functionality, easy file attachment, remote publishing etc features help webmasters to maintain their websites with minimum effort.
Because of all these reasons WordPress currently has the biggest market share (55%) when it comes to content management systems. Where it's nearest competitors, Joomla and Drupal are holding 9.2% and 6.7% of CMS market. The demand of WordPress is growing rapidly. One of the top Freelancing sites, Odesk.com listed WordPress as the 5th most required skill. At this moment there are more than 37,000 WordPress developers and more than 87,000 WorPress development jobs, posted on Odesk. Freelancer.com listed over 100,000 WordPress developers in there site.
There are tons of reasons to love WordPress. I have just covered the main reasons. But even if you are using WordPress, do not think that you site is fully optimized. WordPress can mess up all of your efforts if you do not configure it properly. One of the common mistakes that can penalize a WordPress site from achieving good SERP is Duplicate Content issue. Indexing ?replycom pages, attachment pages, archive pages can create duplicate content and duplicate meta data issues. Again some WordPress themes can screw up your site too. Use of of multiple "H1" tags in a single page (SEO violation according to BING Webmaster), loading sidebars before main content, poor coding etc. can hamper your site's performance. So choosing a proper theme for your WordPress site is very useful. There are so many things that need to count to optimize your WordPress site. I will discuss all these things here in the Blogging section of Tech Entice in my next article.
What do you think about WordPress? Do not forget to air your views.