Google's AdSense is certainly not something that one needs an introduction to. Each day there is an increasing number of people who earn huge revenues online on account of AdSense. But little do they know that Google binds them with certain terms and conditions and have the authority to ban the ones who don't seem to abide by those rules. That is exactly when Tech Entice comes to rescue by giving you 10 best Google AdSense Alternatives with an elaborate description. But before digging that dirt let's quickly go through certain terminologies that one needs to get well acquainted with relevant to advertising program.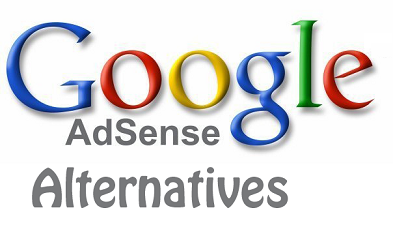 1. CPA: Cost Per Action or CPA is an online advertising pricing model, where the advertiser pays for each specified action (a purchase, a form submission, and so on) linked to the advertisement.
2. CPC Cost Per Click or CPC is an online advertising pricing model, where the advertiser pays for each click on the advertisement.
3. CPM: Cost Per Mille or CPM is an online advertising pricing model, where the advertiser pays for every thousand impression that the advertisement generates.
Navigating through the 10 Best Google AdSense Alternatives:
1. adBrite: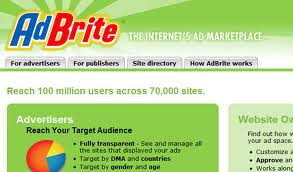 PROS
Much relaxed terms and conditions.
Dynamic pricing based on both CPC and CPM model.
Offers various Ads format/sizes to publishers.
Minimum Payment threshold can be changed to any value equal to or greater than $5.
Revenue Sharing Ratio of Publisher to advertising program is 75/25
Considers both Cheque and PayPal as payment modes.
CONS
Possibility of irrelevant or blank ads on the webpage.
Low CPC/CPM payments when it comes to International crowd.
Does not support CPA.
CONCLUSION: adBrite is one of the best and the most popular alternatives to AdSense. When once you get approved, the pros certainly overcome the cons.
2. BidVertiser:

PROS
Proffers free designing with various Ads format/sizes to publishers.
With PayPal and Wire Transfer mode, $10 is the minimum payment threshold and with cheque as payment mode $100 is the minimum payment threshold.
Through its Conversion Bonus feature, it pays an extra amount to the publisher, if the clicks turn into purposeful leads, which is supplementary to CPC.
With its Revenue Generating Toolbar, publisher is paid every time the visitor searches anything.
CONS
Pricing based only on CPC.
Minimum payment threshold is not negotiable.
CONCLUSION: Although bidvertiser limits the pricing model to CPC only, it's worth taking the risk.
3. Tribal Fusion :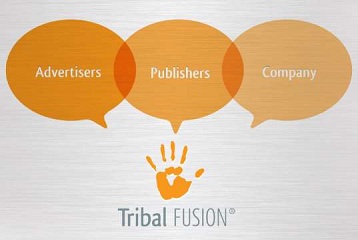 PROS
It's a very large digital marketing advertising program.
Includes flash ads, Pop-under ads, interstitial ads, video ads etc.
It is purely a CPM model and shares 55% of the revenue with the publisher of the site.
Minimum pay out of $50 by cheque.
It offers quality site and does not allow adult oriented sites.
CONS
Minimum of 5,00,000 traffic requirement.
Domain must be a Top-Level domain and site must have quality content to get an approval.
Payment mode is restricted to cheques only.
CONCLUSION: If one is looking for content oriented advertisements with good pay outs, Tribal fusion is the best shot.
4. Infolinks: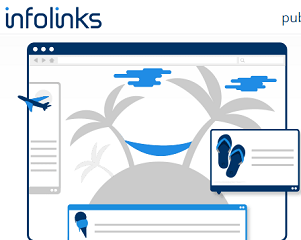 PROS
It is a CPC program which indexes page looking for keywords and converts those texts into advertising links.
Can be used with other advertising programs to double the increment with minimal effort.
"Search widget" feature allows the publisher to earn more by letting a visitor click on more ads, if the visitor visits the publisher's site by searching through a search engine.
Pay out by Wire Transfer is $400 minimum and that by PayPal is $50 minimum.
CONS
Since it is not based on CPM, it delays the process of earning.
Low or almost no payment for bad contents of the website.
Although the click through rate is high, CPC rate is low.
Very low payment to International Traffic.
CONCLUSION: By indexing the site to major US search engines and putting quality contents on the website one can defeat the odds and earn sufficiently.
5. CPMLeader: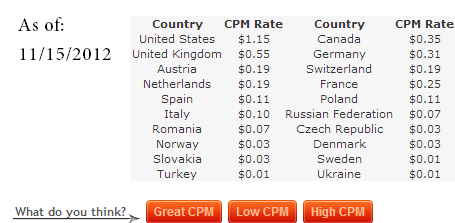 PROS
As the name suggests, it works on CPM model.
Payment mode is through PayPal and minimum pay-out is $1.
Accepts traffic from every country.
Does not allow adult oriented contents.
Campaigns start with as little as $0.017 per 1000 impressions.
CONS
Visitor must see the ad for 30 seconds.
CONCLUSION: CPMLeader is one of the most recommended alternative to AdSense as its minimum pay-out is the least than any of the other leading alternatives.
6. Burst Media:
PROS
Works with advertising agencies to promote the advertising for the publishers, who receive top revenue commissions for their promotion.
It works through "Brand Advertising" which puts focus on advertisers' target audience to pair the right ads with the right sites.
Works with the publishers in deciding which ads will gain maximum attention.
Supports both CPC and CPM model.
Payment modes are PayPal and Cheques with minimum pay-out of $50.
Publisher receives 55% of the revenue share.
CONS
Norms are extremely strict for a publisher to be accepted.
Site must contain original and regularly updated contents.
Sites must not be portal of other websites.
Sites must include specific themes and must be readable in English.
Works only on CPM model.
Requires a minimum traffic of 25000 monthly.
One should be the owner of the TLD(i.e bloggers or WordPress based free blogs are not allowed to join.).
CONCLUSION: Burst Media seems to be the best option when an authenticated website looks for some revenue through advertising.
7. Kontera: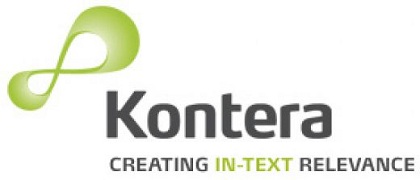 PROS
Offers highly relevant intext advertising with contextually related image and video ads that are easy to customize.
Follows CPC and CPM model giving 70% of revenue share to the publishers.
Plugins available for WordPress, Blogger, Joomla and Drupal.
Payment modes used are cheque, PayPal and wire transfer and minimum payout is 70%.
Terms and conditions are less strict than AdSense.
Reviews sites pretty quickly.
Have a large ad inventory.
CONS
Since Google penalizes the sites publishing text link ads, once if the site gets caught, Google punishes both the publishing site and the sites the text links refer to. As a result of which both the sites can be removed entirely from Google's search results thereby leading to lower rise of revenue.
In case one wants to remove an ad from their site, one has to give a 30 days' notice to Kontera.
CONCLUSION: The choice of Kontera absolutely relies on the goals of the publisher's site especially when the text links are concerned. If cautiously used, Kontera proves to be a boon.
8. Clicksor: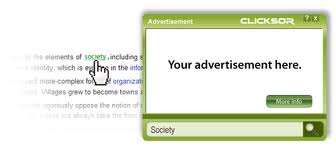 PROS
Contextual program allowing inline text links, banner ads etc.
Payment is based on all three CPC, CPM and CPA models.
Payment mode is via cheque or PayPal with minimum payout of $50.
For starters one gets the requisite traffic at far less a price than what one pays for a CPC advertising program.
Easy to get an approval.
Shares 60% of the revenue with the publisher.
CONS
Minimum traffic of 5000 is required.
Poor Click through rate.
Limited advertisers than AdSense.
CONCLUSION: You can opt for Clicksor if you are a beginner but make sure you satisfy the minimum traffic requirement.
9. BuySellAds:

PROS
It brings publishers and advertisers together to buy and sell ads benefitting each other.
It has a simple user interface to provide a simplistic view of a platform for buying and selling advertisements.
Payments occur through the advertising program so the publisher does not have to meddle in the transaction process.
Offers flexibility in terms of advertising space.
Payment modes offered are PayPal, cheques and wired transfer with minimum payout of $20, $50 and $500 respectively.
CONS
Accepts only English sites.
Minimum traffic of 1,00,000 visitors is required per month.
One has to own the domain, so WordPress, Blogger or Blogspot etc. are not allowed to join.
One has to enlist maximum number of selling points to make one's blog stand out in the directory.
Mainly focuses on web design, technology and freelancing.
It takes 25% of one's earning as a compensation for offering the technology and services of the site.
CONCLUSION: For short term blogs and sites, Buysellads is undoubtedly the most convincing alternative to AdSense since it actually relieves one from the stress of selling advertising space like no other advertising program.
10. Chitika:

PROS
One can customize the ad block to attract more visitors.
Minimum pay-out via PayPal is $10 and via Cheque is $10.
Only serves contextual ads.
Relaxed terms and conditions
CONS
Comparatively lower number of advertisers.
Inefficient outside US and Canada.
The only pricing model on which payment is based is CPC.
CONCLUSION: Despite of a few disheartening cons, Chitika shows a greater resemblance to AdSense and hence can be proved as one of the best AdSense alternative.
Here ends TechEntice's survey of 10 best (unbiased) alternatives to AdSense. Jot down your blogging specifics, your goals and your requirements and compare them with our survey. Analyse carefully as to which of the Pros gets you all that you are in need of and which of the Cons you can bear up with to finally choose an advertising program which you can share the revenue with. Have a pleasant blogging day ahead!!