LG G2 is one of the most recently launched devices by LG. It comes with
-2.26 GHz Qualcomm Snapdragon 800 Quad Core Processor
-5.2-inch Capacitive Touchscreen
-Android v4.2.2 (Jelly Bean) OS
-13 MP Primary Camera
-2.1 MP Secondary Camera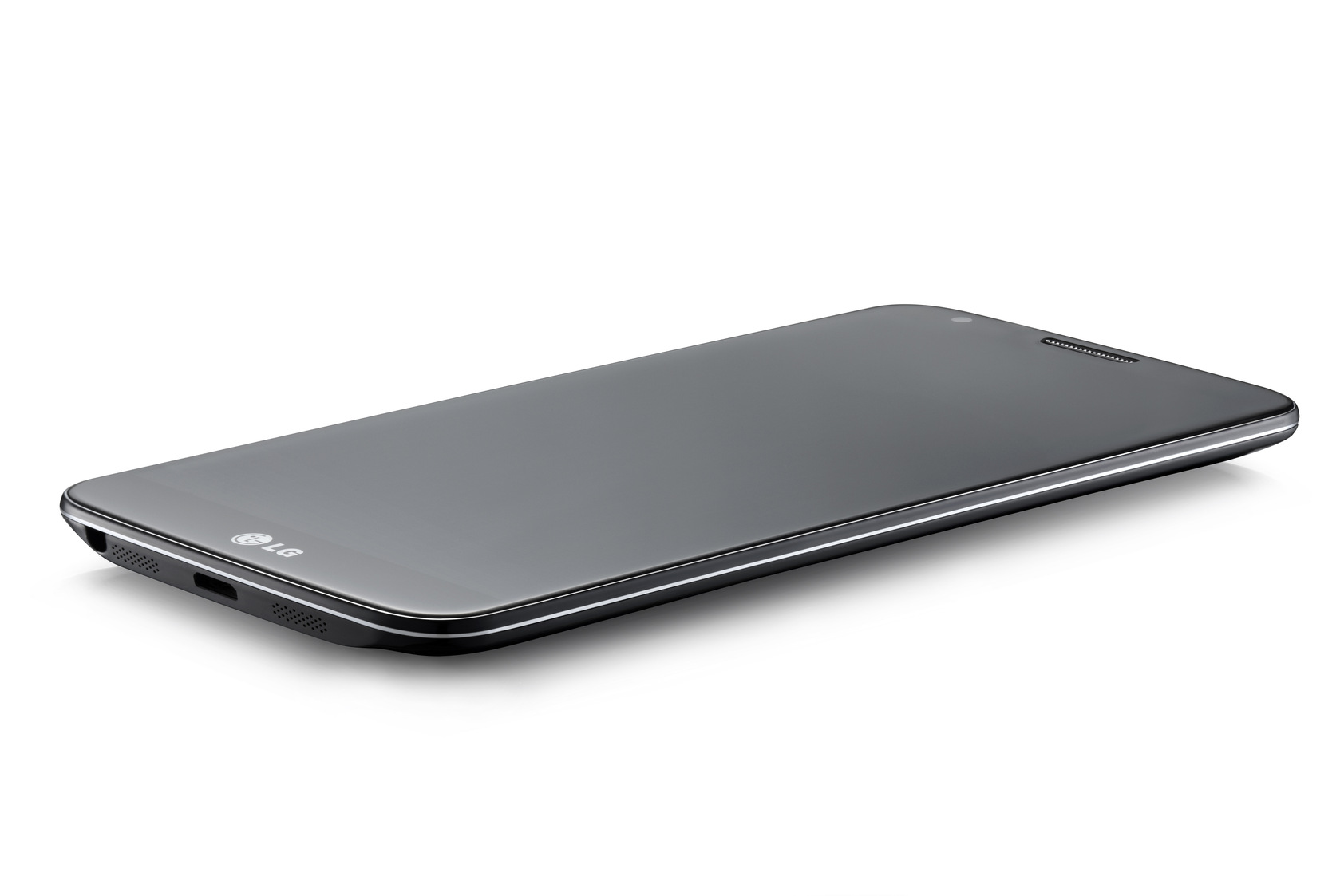 Rooting is a process by which you can gain admin privileges over your android device. After rooting you can customize both UI as well as performance of the device. You can overclock the processor to make the device perform faster, you can delete the stock applications provided by the vendors which cannot be deleted without rooting the device, you can change the UI of the device by installing custom ROM which have UI settings of other device.
Steps to root LG G2
1. First you need to download the LG USB Drivers to your computer.
2. Next go to device "Settings" > "General" > "About Phone" > "Software Information".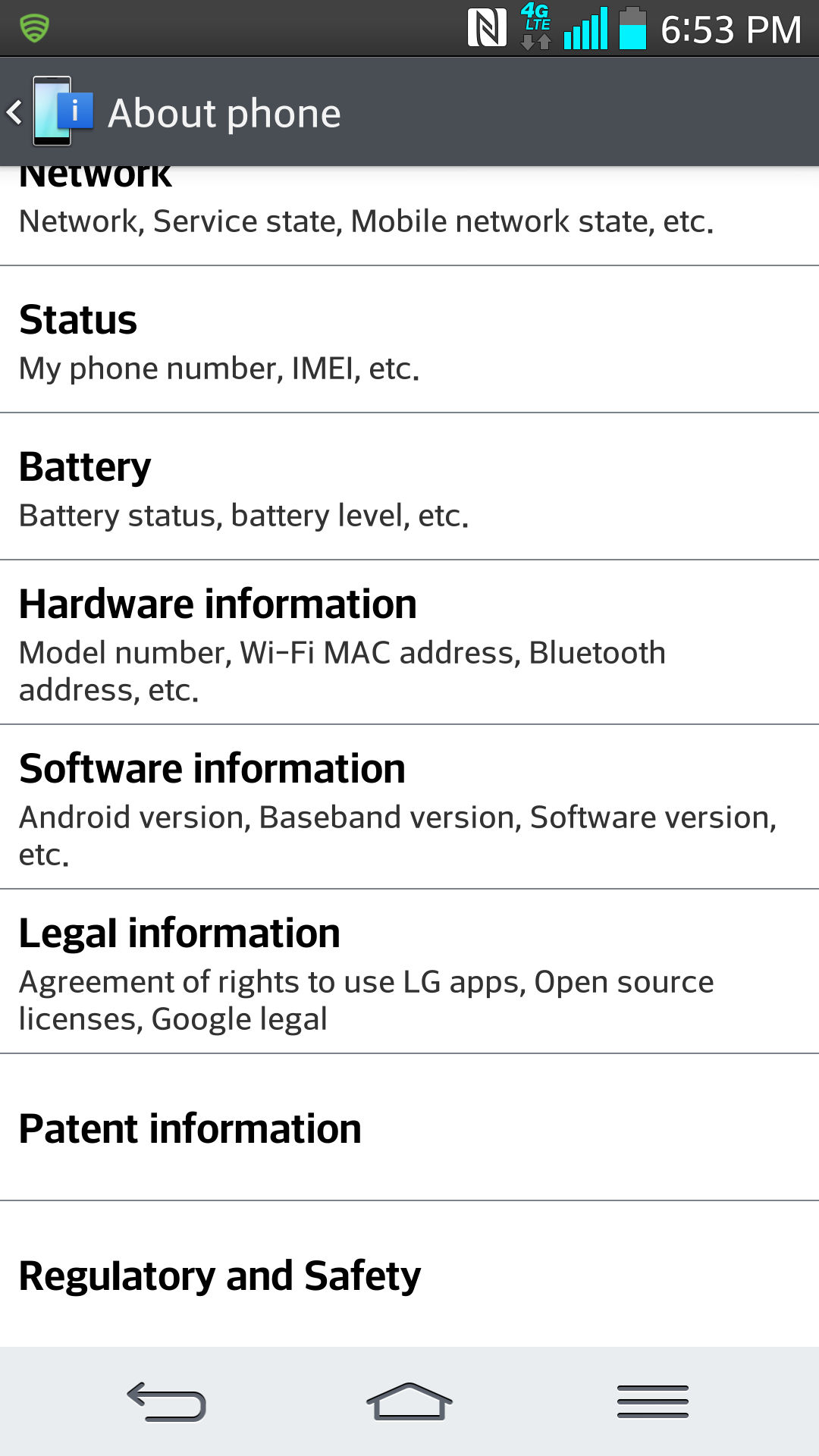 3. Then you will find "Build Number" option, tap it several times and you will enter developer mode.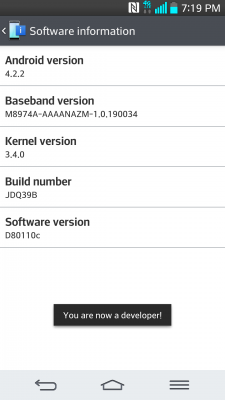 4. Now go back one step to the "Software Information" section, there you will find a new option, "Developer options".
5. Inside the developer options check the USB Debugger mode.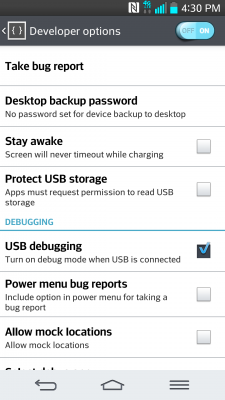 6. Now connect your device to your computer using USB cable and let the drivers to install.
7. Now download the rooting tool from the first post of the Link.
8. The downloaded file will be a .zip file so extract them to a folder on your desktop.
9. Double Click on the "root.bat" file, and follow the steps that it says to.
10. Unplug your device when it says to.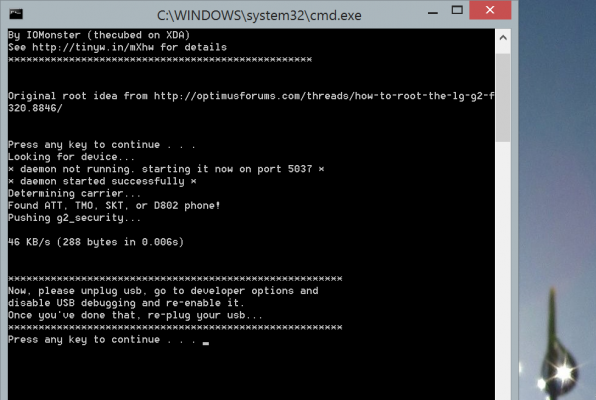 11. Uncheck the "USB Debugging" mode from the "Developer Options" and plug the device back again.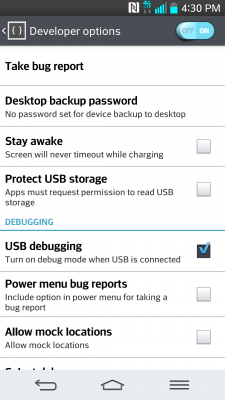 12. Hit enter and wait for the process to complete.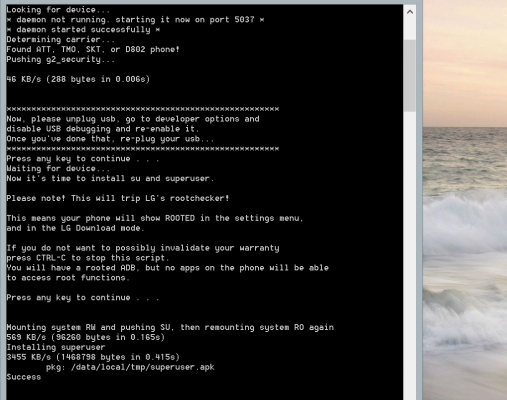 13. If the device is correctly rooted then you will see a "Superuser" icon in your application drawer.