Google Maps have already made our road trips easier. Wherever, if we have a smartphone with Google Maps and the location service, then no road is unknown to us. With the new offline feature, we can download a map of a place and use it without the aid of high speed internet. This time again, Google has enriched the Maps service and added a new feature called the Pit Stop feature. The Pit stop feature arrives as a new update to iOS and Android handsets.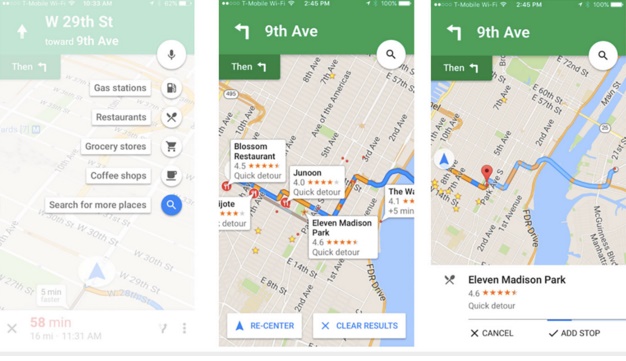 The Pit Stop feature lets you add detours to your trips. Google Maps will present a list of important places like nearby gas stations, food corners, medicine shops etc. You can access these helpful options by tapping on the magnifying glass located at the top right corner of the app screen. You can also use the voice command service to specify the exact name of the place or area you are looking for.
The best thing about the feature is that you can find the helpful options that you may need while road tripping without leaving the navigation mode. Before, you were forced to navigate away from Google Maps in order to check these last-minute pit stops. So here it goes,Whether you're running an errand in your own backyard or roadtripping through a foreign land, Google Maps helps you get where you're going, even if you have to make some stops along the way.