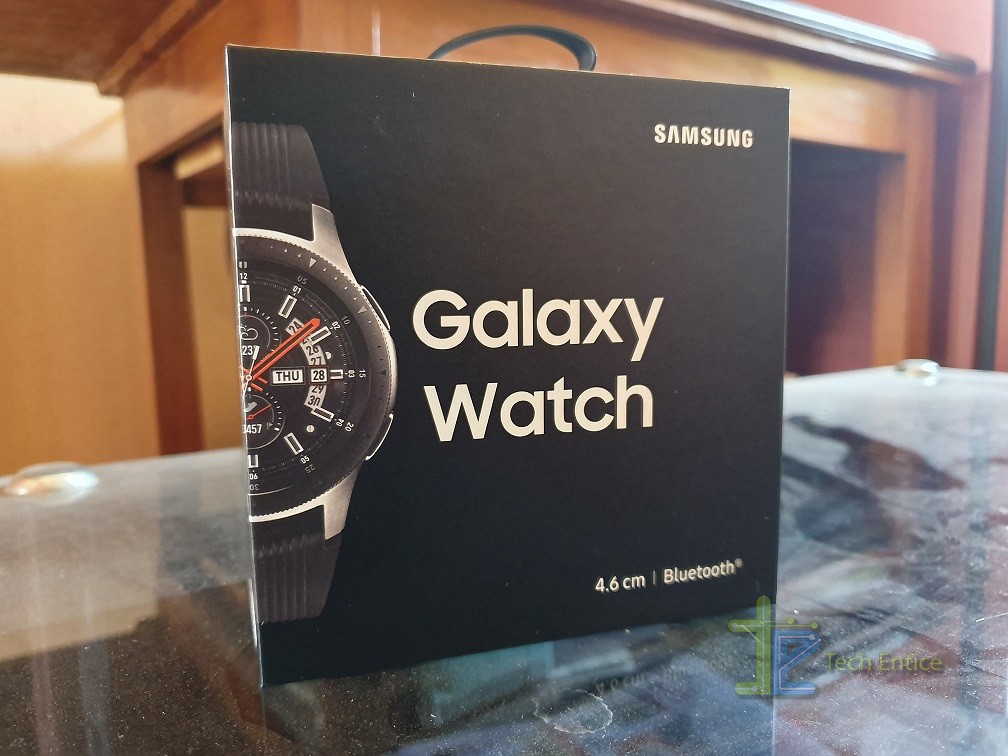 The Samsung Galaxy Watch has been launched back in 2018, but since then, there has been no successor to this device. About 9 months after release, Galaxy Watch is still very much in demand, owing to its uber stylish features, simple yet elegant user interface, a glamorous looking body and of course its long-lasting battery life. The stylish and efficient smartwatch with an appearance of analog watch is not just a treat for the eyes but also a prized possession.
Unboxing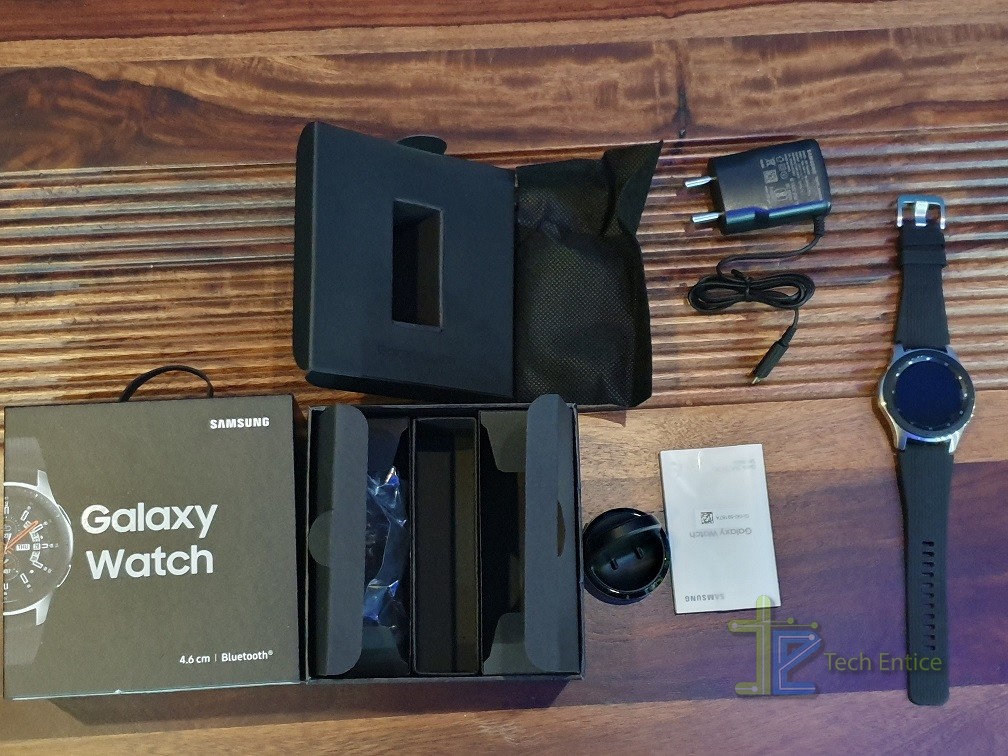 Well, when it comes to packaging, Samsung has always been generous and classy to its customers. Thus, the device Galaxy Watch 4.6 cm comes packed in an amazing black box with a prominent image of the gadget inside along with the name printed. Inside the box, you will find the Galaxy Watch 4.6 on a tray. Below the tray, there is a user manual, the charging adapter, the wireless charging dock and an extra strap or band. Each of these components is well packaged, so that you don't have any complaint against the packaging. That's all about the unboxing part.
Design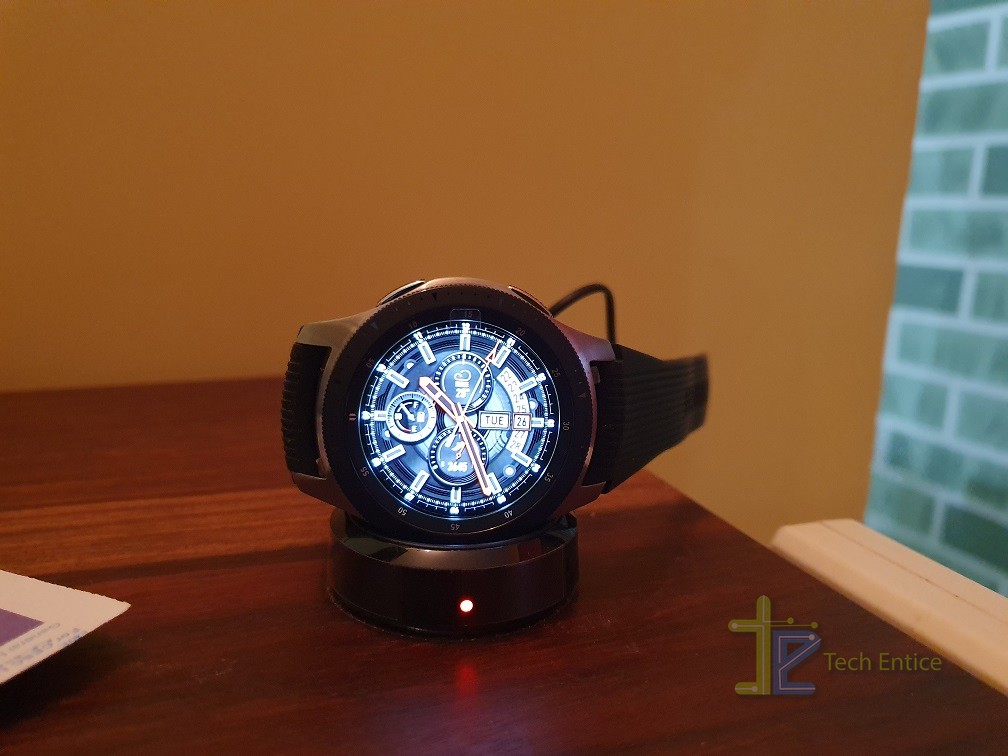 There is a lot to talk about the design of the Galaxy Watch 4.6 cm. Among all its competitors, including the ones from Apple, and other preceding models of Samsung smartwatches, Galaxy Watch 4.6 cm stands out in all aspects. It has an appearance of a high end analog watch, with a plethora of watch faces to choose from. There are many users, who love to use fitness and smart watches but have an innate inclination towards the physical beauty of analog watches. Those people will be more than happy to get such an amazing combination. The most intriguing and beautiful aspects of the watch are the circular stainless-steel case and a decorative bezel. The bezel is rotatable, and it rotates to help you scroll through the various options and features, that appear on the screen. The device is water and dust resistant and can withstand various weather conditions. The depth and lighting effect, along with the hyper realistic ticking sound, adds to the glamour and the authenticity quotient of the device.
Color Options and Variants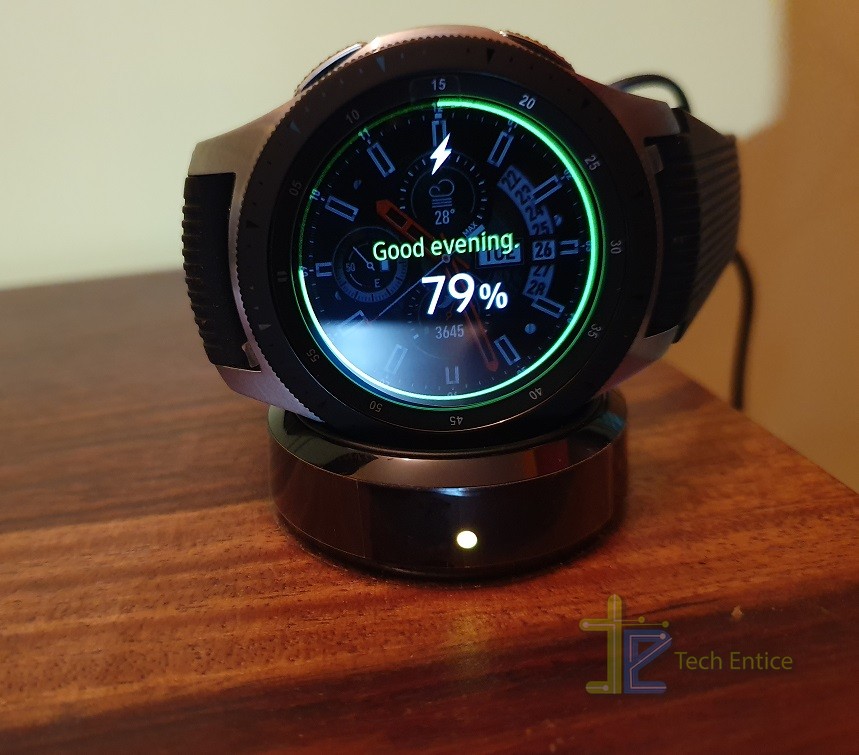 There are three color options on two variants. The two variants of the Galaxy Watch are 4.2 cm and 4.6 cm dial respectively. For the 4.2 variant, there are two color options viz. Midnight Black and Rose Gold whereas the 4.6 cm comes in a stunning silver color. Besides choosing the dial color from the limited options, you have a generous list of strap colors to choose from. You can custom fit any strap of your choice, but it needs to be purchased separately as accessories. However, there are some size factors for the straps. Galaxy Watch is compatible with 20mm and 22mm straps for its 42mm and 46mm models, respectively.
User Interface And Other Features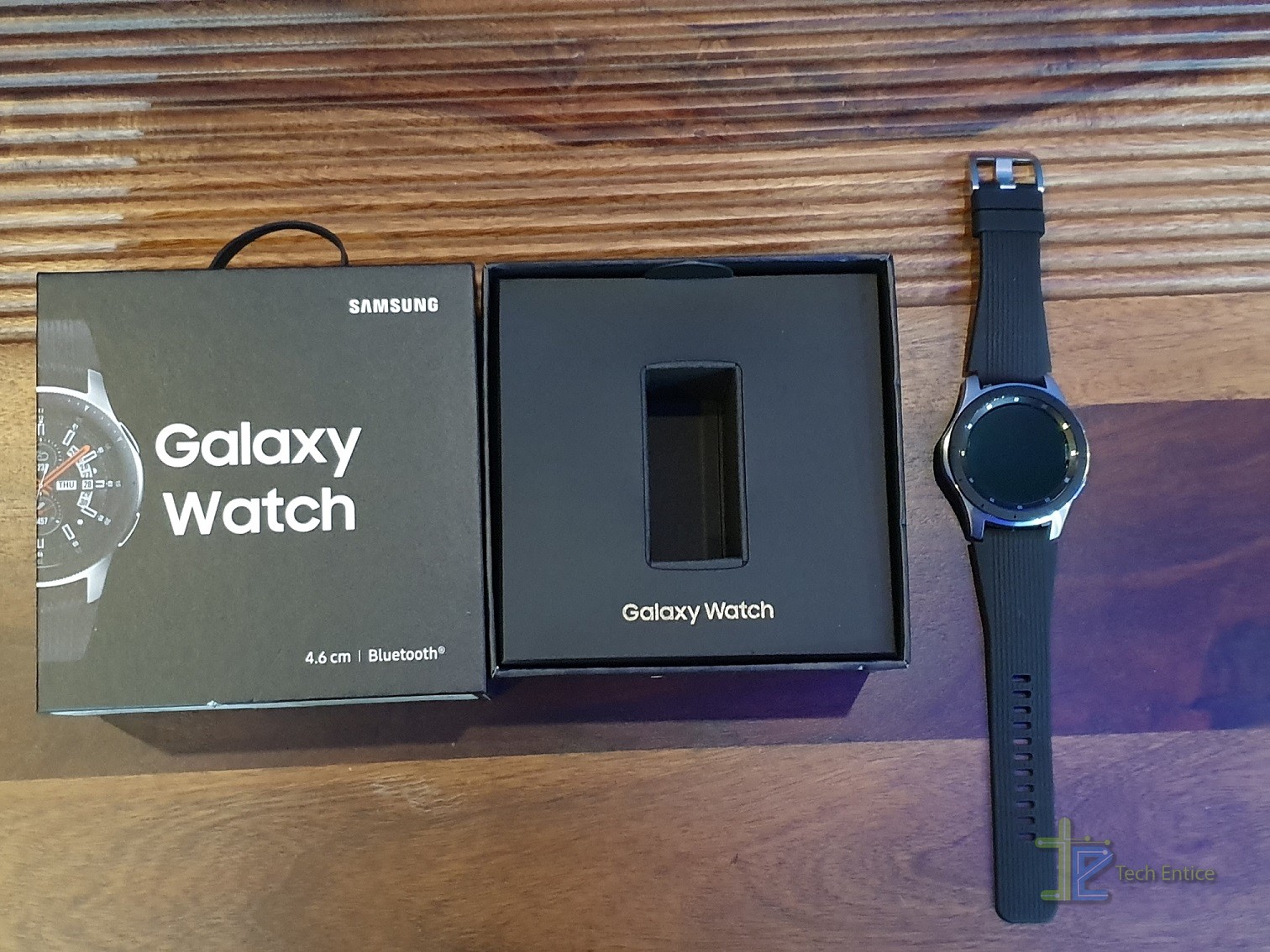 The user interface of the Galaxy Watch is undoubtedly beautiful. Unlike its competitors, it doesn't ask you to tap on its face. The Always On feature is powered by sAMOLED display which always keeps the watch face on . The Always On display consumes extra battery, so you have to use it smartly.
Hardware
The device packs a dual core processor, clocked at 1.15GHz. Coming to memory, it has 0.75 GB RAM and an on-board storage of 4 GB and an available memory of 1.5 GB.
Network and Connectivity
The main mode of network and connectivity of Galaxy Watch is Bluetooth. Other than Bluetooth, it supports Near Field Communication facility, Wi-Fi, Location services like GPS, GLONASS.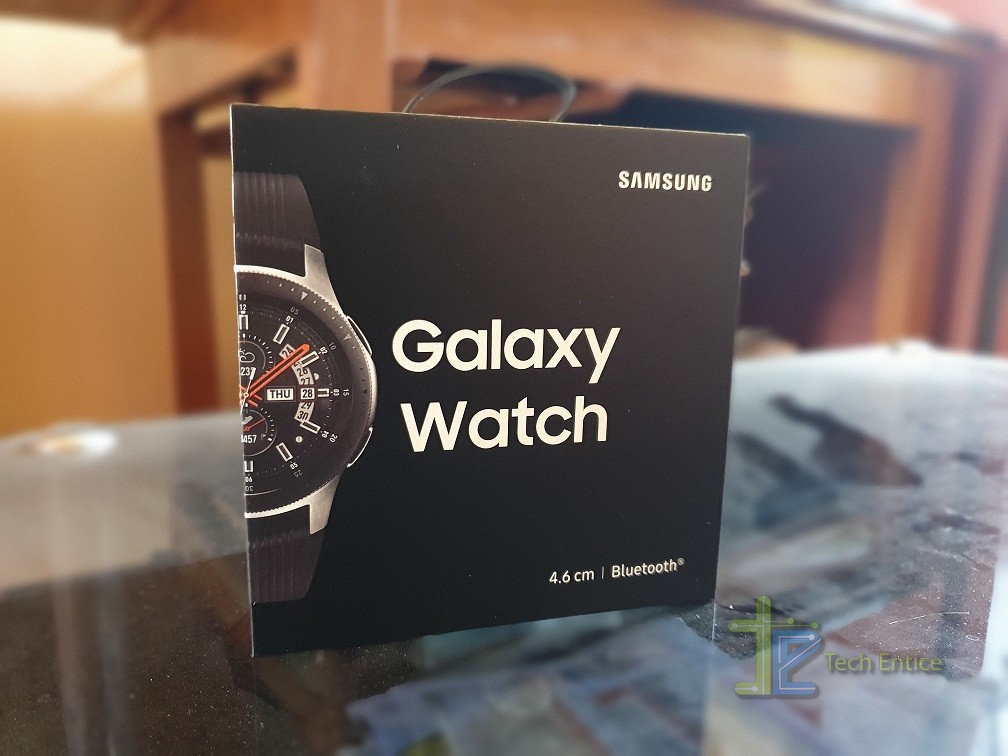 Fitness Apps and Software
Galaxy Watch runs Tizen operating system, which is indeed a great option for having a steady battery life. Galaxy Watch has a plethora of interesting health and fitness applications. It measures heart rates, stress, calories burnt, pedometer, etc. It tracks your sleep quality, and creates a log including the 4 different stages of sleep. The watch helps to keep your fitness quotient updated by adding more than 39 types of physical and cardio activities, morning reminders and your health data for the day. The watch has integration with Bixby, although the integration is not as fruitful as expected. It fails to follow the instructions with precision.
Battery
The battery life of the 4.6cm variant is super awesome. It goes for more than 4 days on a single charge. The device has a 472 mAh non removable battery. The less you use the watch, the number of days, you can enjoy the device on a single charge. The charging dock is extremely flexible and easy to use. All you need to do, is to keep your phone on the dock, plugged into a power source with the adapter.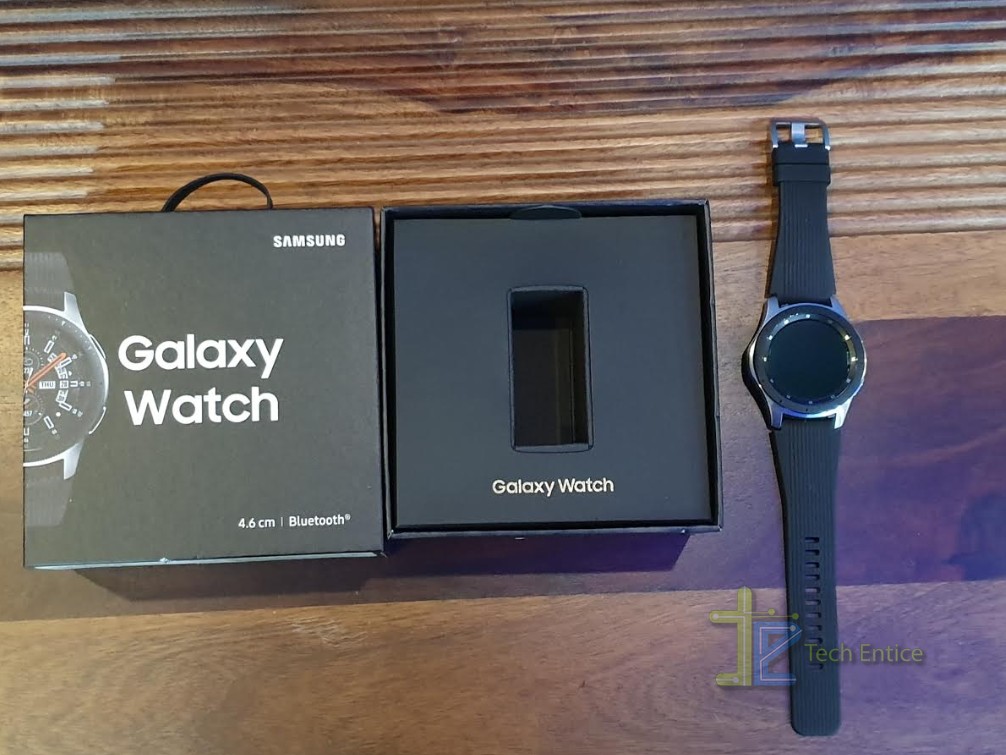 Conclusion
If you are a Samsung smartphone owner, and looking out for the best health and fitness companion, with a good budget, then Galaxy Watch is by far the best option to select. The gadget is a beautiful blend of elegance and features.