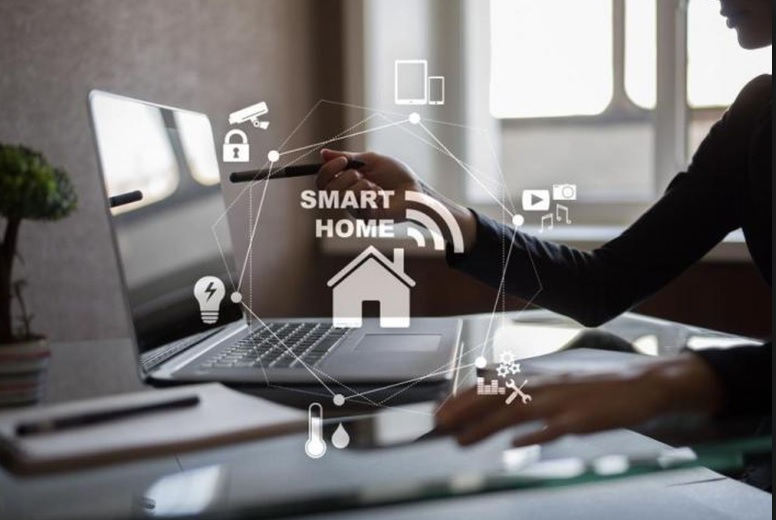 The fast pace in development in today's technological environment has facilitated rampant innovations which better the lives of many. That is why it is now common to find many homes fully automated which augments comfort. Through time, the culture of using smart gadgets is gradually but surely embraced. As the name suggests, smart gadgets are electronically programmed to be controlled using a smartphone or a remote device that is provided. Hence, it is now possible for homeowners to have complete control of the most functions around their home.

Home automation requires several smart gadgets that you can install. So, you would have different apps for each device. But now, you can have just one app which has the gadgets controls integrated into it which creates expediency. There are many benefits associated with installing smart devices in your home. These may include; improving security, enhancing comfort and convenience, and aids in energy saving. With the many smart gadgets available in the marketplace, you might be deliberating on which are the best.

Here is a comprehensive and detailed list of the best top 7 must have smart home gadgets

1. Smart bulbs.

When it comes to lighting, it is the most important in our homes. With smart bulbs, when you get home late at night, you do not have to worry about trying to trace the switch in the dark. It is because using smart lighting; you have the switch in your hands. You can now acquire smart bulbs which operate automatically and can be controlled using a smartphone. With the different models of smart bulbs available, you need to have the best. The Philips hue bulb is regarded highly regarding superiority. Using a smartphone, you can change the ambient, color of this smart bulb and still use it as a switch. This smart bulb has been designed to solve your home lighting issues effectively.


2. Smart Plugs.

Saving power energy is the main essence for home automation. Being in a place where the world is trying to be more eco-friendly, energy saving becomes imperative. Smart Plugs allow you to have control of the power input for your devices. Consequently, using a smart app, you can switch on and off the power or regulate it from where you are. The Belkin WeMo Insight is the best smart plug available today. Using the app, you can schedule how you want to control the power. Its quality is high, and with this smart gadget, you save in both energy and cost.


3. Smart locks.

For convenience, smart locks come in handy. With this type of locks, you are done with keys which always happen to get lost no matter how careful one is. The August Smart Lock pro makes the ideal smart lock for every home. This lock is easy to install, and the integration with other home smart gadgets is easy. The smart locks come with a doorbell camera which greatly enhances security. To have a completely automated home, having smart locks for your doors, is of utmost importance.


4. Smart security cameras.

Security is paramount for all homes. In most cases, homeowners will invest heavily in security systems to keep the home and its occupants safe. Today, you can find smart security cameras that are fully automated and can be controlled using smartphones. It allows you to frequently check on what is going on in your home when you are away. The Netgear Arlo Q smart security camera is the best of its kind. Its video quality is high and can operate both during the day and at night. Installation of this smart camera and connecting it with your smartphone is simple and straightforward. It detects even the slightest motion, and with this gadget, you can secure your home at your comfort.

5. Smart smoke detector.

A smart smoke detector is a crucial gadget to have for your smart home. To offer protection against fire, you need this gadget, and its importance cannot be emphasized. The Nest Protect is highly considered in the market. This smart smoke detector does not only detect smoke. But carbon monoxide too. It is easy to connect to other gadgets in your home, and you can get alerts through your smartphone. Hence, with a smart home detector in your home, you are well protected.

6. Smart Thermostat.

For enhanced comfort, the environment around your home needs to be conducive. It is vital that the temperature and humidity should always be at the right level. It can only be possible using a Thermostat. Smart Thermostats have been designed to be precise when setting the temperature of your home. The Ecobee 4 smart Thermostat is an essential smart gadget to have in your home. It enables proper control when it comes to cooling and heating of your home. With its app, it is easy to link it with other smart gadgets in your home.

7. Smart home hub.

Having an automated home means a network has to be created to link all the smart gadgets to a standard device — this aids in controlling all the smart gadgets from a central point. Hence making a smart home hub an essential accessory to have for your home. The Wink Hub 2 is s smart home hub that is considered to be the best. With this smart gadget, you can connect all your smart devices with much ease. Using this smart home hub, you have complete control of your automated home.

Verdict
The above list provides you with the top seven must have smart home gadgets. With these smart gadgets, you are assured of maximum comfort for you and your family. Also, you get to be in better control of most functionalities in your home using your smartphone as your remote. Furthermore, you get to save on cost and energy which is essential for our environment.