Now you can buys things directly right from a "tweet". Just hit the "Buy" button; make payment and the product is yours. The long rumored Twitter's 'Buy' button is going to put its first step into commerce. The company finally unveiled the 'Buy' button officially which will allow Twitter users to make a purchase right there from a tweet. So it is quite a good news to them. This step taken by the social networking company will not only attract advertisers for them but also simplify the shopping process for its users thereby making it hassle-free.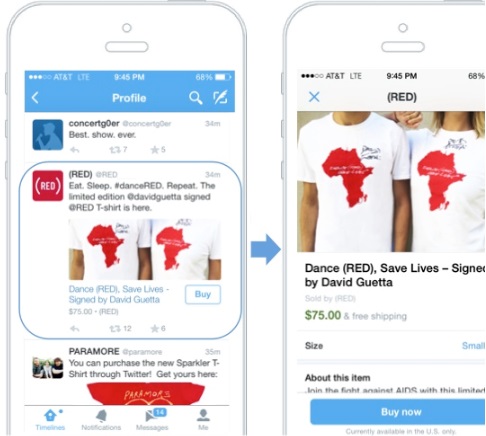 Currently this feature is available with only a few of the U.S. users but this number is eventually expected to grow. The functionality of the product goes like this:
Whenever you see a product and want to buy it; click on the button; add the mandatory details such as shipping and payment details and your purchase is made. To ease your shopping process the next time you want to buy something, it will store your card details also which will be optional. And on this point, the company makes sure that all the information entered is encrypted and stored safely.
This concept of simplicity integrated with core services is likely to be appealing to the personal consumers and business organizations alike .
Source: Twitter | Image Via Twitter