Backlink, as discussed earlier in Important SEO Terms, is an important aspect related to Search Engine Optimization. Gaining backlinks for the site undoubtedly increases the position of the site in the Page Rank chart of Google. And even a toddler is aware of some of the ways to gain numerous backlinks for his site such as forum posting, guest posting, article submission etc. But the main problem that arises in these scenarios is that if one keeps concentrating on these methodologies of obtaining backlinks, one is more likely to get diverted from his actual motive which is BLOGGING. Hence Tech Entice brings up many such alternatives which are easy to imply and does not demand extra attention of the blogger. The ways are as follows:
Yahoo! Answers :
For the lovely readers who are screwing their brows thinking, "We Knew That!! What's so new about it??", well let us throw some more light on it. We know that all of you are aware of the fact that posting answers on Yahoo is certainly beneficial for the site. But it has many more benefits apart from that. There is a software called WP Robot which when placed on your site extracts the answers from Yahoo and displays on your site. The more you have answers pertaining to subjective and popular niche such as online money making, Bollywood gossips etc., more are the chances of your site gaining popularity by letting you bother only about the content and not about the ways of getting those backlinks and extra viewers.
Multiple Series Link :
Sometimes you want to divide a particular article into a number of different articles because of the content length. For instance you might write an article on "20 ways to make your skin look young and vibrant" and divide it into two parts each containing 10 ways. In such cases Tech Entice recommends you to link those parts with each other so that whenever one of the articles is viewed or backlinked the other article is also brought into the limelight automatically. Since the second article is in continuation with the first one, it is highly advised that you link it with the first one so that whenever a viewer visits one of the articles, he is in a way instigated to view the other article as well.
Edit Wikipedia :
Wikipedia being the most renowned and the most used online encyclopedia, it goes through tremendous edition each day. Suppose you own a site that gives latest updates on celebrities and upcoming stars. If you get to interview one of those whose details have not been updated in Wikipedia, you can write an article based on the interview and fill the holes about the celebrity's personal or professional life that has not been mentioned in the Wikipedia, edit it and insert your site's link in the website. Since Wikipedia is a No-Follow site, whenever a reader wants to read about that particular subject he is diverted onto the actual source which is your site instead of the Wikipedia page.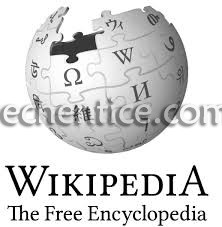 Testimonials:
Visit a site which has already been recognized and leave honest yet respectful feedbacks or testimonials on the site containing the link to your site or blog. On doing that if the testimonial is preferred by the owner of the site, your link gets promoted and you end up having additional readers and backlinks as well. But make sure you understand what the site is all about and whether or not your testimonial is meaningful when it comes to their article.
Social Bookmarks :
There are several sites that proffer free social bookmarks. Social bookmarking is an excellent way of getting backlinks since on account of it one can bookmark your site and share with their friends and foes. This also allows you to get some backlinks from the already recognized sites having great PageRanks. You can surf for many such sites which gives you the facility of social bookmarking and which automatically bookmarks your URL to many social bookmarking sites for free.
Reward
One of the most captivating ways of getting backlinks is giving away awards and gifts. Go for a lucky draw game and drive in the readers by asking them to link to your site and give them the chance to win exciting gifts through lucky draw. This is a very impressive manner of uplifting the number of readers and backlinks in one go. And it costs you much less than what you end up gaining. This would attract new readers and increase the fan following and the ones who win always are tempted to share the site information with others through tweets or Facebook posts thereby promoting the site further.
Joint Ventures:
If you have a partnership with a publisher of some other site, you can always have an option of putting up your link on that site. You can also ask other sites whose owners are friends, families or acquaintances to you and enhance the backlink process. If none of these works, you can always go for Guest Posting . Free content is always welcome and it gives you the extra bonus of extra traffic.
Although Tech Entice is always in favor of its readers' blogging ease and convenience, still we constantly would like to stress on the point that bloggers should always have the prime focus on great content. Having an ambition of money making without solid content will not enable you to survive the race for long. Step up into this field only when "Writing" is your passion and not "Cheating". And if you are on the right track the above few tricks will add cherry on your cake. Have a delicious Blogging day Folks!!