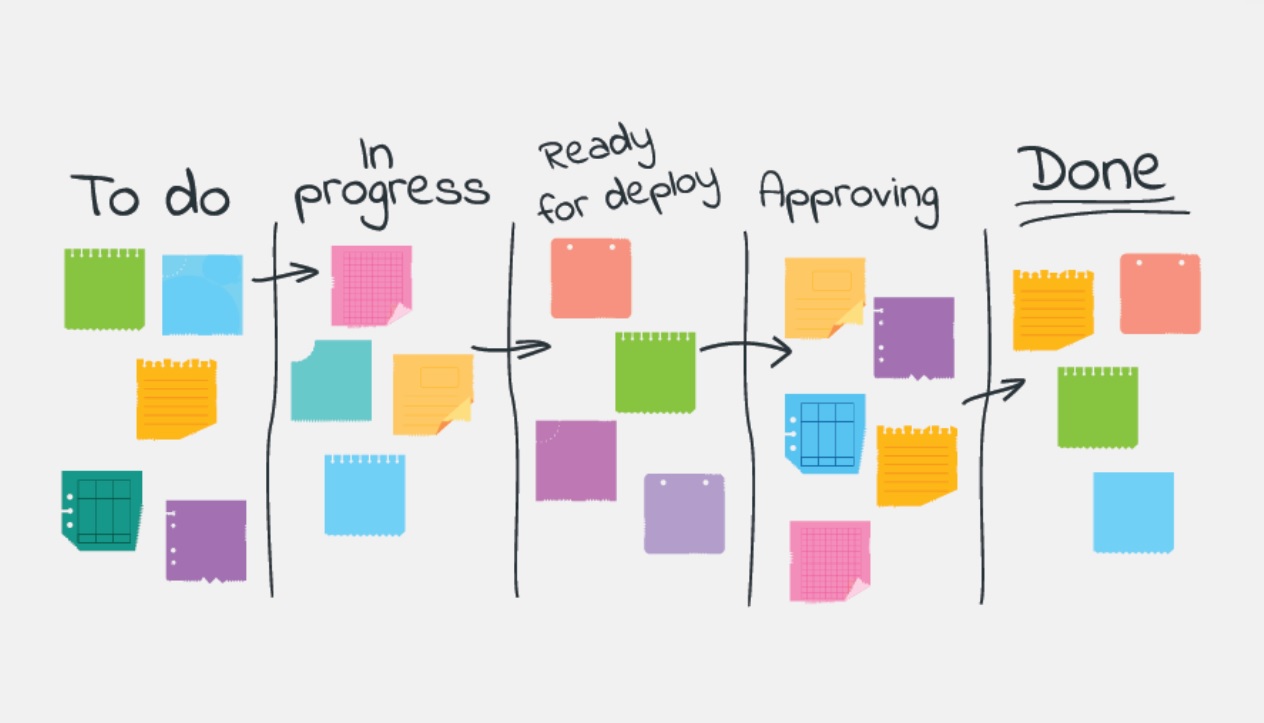 All of us are in a need to organize our lives such as keeps ideas and projects organized, especially talking about how life has turned in the past few months. We need a way to organize things that does not let us overdo things and at the same time and helps us get to our goals at the same time. This scenario as a whole is termed as personal kanban.
Kanban is a Japanese methodology of organizing and tracking work that is popular and stands out. It involves two different and important ways to organize work. First, one needs to use the Kanban board or app that helps you visualize your work in a new way. Second, it puts a limit on the amount of work an individual should execute in a day.
What Is Kanban?
Kanban is a methodology to organize and track your work individually or with a group of people. You can start with a board bearing the simplest columns for tracking your tasks. Say, for example, columns To Do, Doing, and Done. You have the ability to freely divide and name the columns as per your work.
The next way of organizing involves cards where each contains a task. These cards go to the columns already mentioned as per their category/state. As you work on the tasks, they go into the column which explains their state the best. When finally a long list of tasks is accumulated in the Done column you can clear them anytime you want. Each card can hold more details than just the task name. Like you add tasks for different members and also add due dates for the same.
Kanban boards are greatly helpful due to their visual representation which makes it more interactive. Well, Kanban can do more than just managing a team.
Process Ideas Through Movement
Creative people always find that moving things around is the best way to process information. So, moving cards from one column to another stand as a benefit of kanban.
Like if you are planning an event and various tasks are dependent on some other, with cards, you will be able to plan the sequence and execute the work better.
Also Read: Quick Tips To Overcome Procrastination
Incorporate More Visuals
You can add images to your task cards making it convenient. The pictures might act as a visual reminder or showcase the status of the work.
Prevent You From Taking on Too Much Work
The best thing about Kanban is that it lets you organize your work in such a manner that you do not have to overwork. You can create a work in progress (WIP) limit that is the number of tasks any one person can have assigned to them at a given time. So if you have been assigned five tasks, you will need to complete at least one of them before being assigned any other task.
This way its easier to divide the tasks among team members and also makes sure the work is completed rather than just piling up more tasks. There are tools available for setting the WIP limit.
Brainstorm and Sort Ideas
Having a certain degree of organization of your work and also being able to keep track of it is everything one needs. You can make use of all this to brainstorm, sort ideas, or even save images in a virtual pinboard. Imagine having your own private Pinterest.
You can use the kanban app to save a lot of ideas for the genres you are interested in. You can also keep notes and sort out things from there. There is honestly a lot you can do.
You have a lot of options out there to experience kanban boards such as Trello, Zenkit, Asana, Leankit, Wrike, etc. You might be an organized person and the to-do lists must seem a lot little to your work. Using kanban is highly recommended in such cases as it supports your creativity and helps you organize your ideas as well.