WhatsApp is among the top 5 social media platforms across the globe. With WhatsApp you can chat with your friends, chat in group, make phone as well as video call, create video conference among several acquaintances. But, sometimes, users may face problem while using the Camera. There can be various reasons behind it. One reason can be your device denying access to the Camera app. Again, sometimes any glitch can refrain you from using the camera. So, let us have a look, how you can fix this issue.
I. Check If WhatsApp Has Permission To Use Camera
A common reason is that your operating system is not granting WhatsApp the permission to use Camera. This can be easily resolved by tweaking the Apps settings. You must note, when you install WhatsApp for the first time on your device, or are re-installing the app after a factory reset, the camera is denied access to WhatsApp by default.
1. First, go to the Settings app.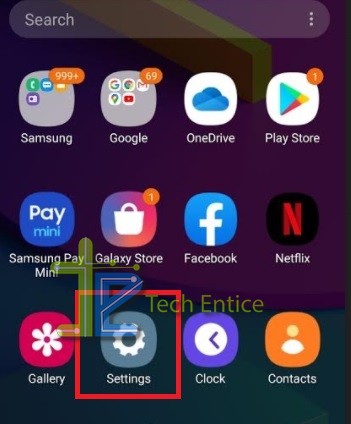 2. Next, go to Apps settings.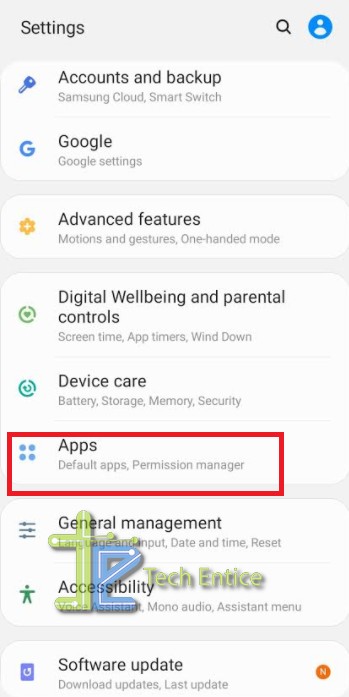 3. Now, from the Apps, tap on WhatsApp.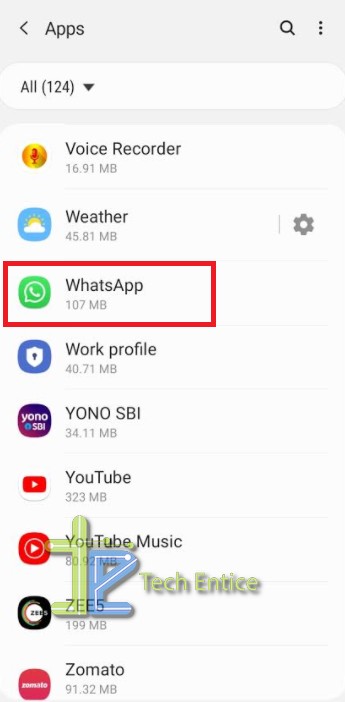 4. Next, scroll down and click on App Permissions. Under App permissions, check the list of apps which are granted access to WhatsApp and the apps which have denied access to WhatsApp. If you see the Camera is under the Denied list, then this is the reason why out WhatsApp cannot use camera.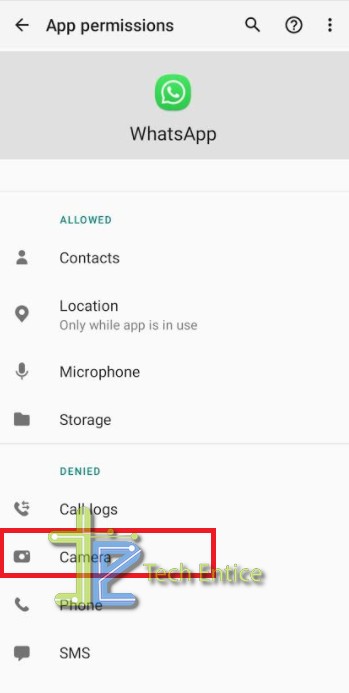 5. In that case, tap on Camera. See that the Camera Access For This App is set to Deny. Tap on the radio button beside Allow.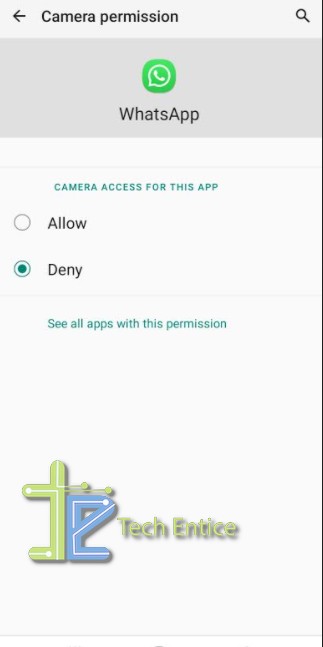 6. Now, you will find that the Camera option has been added under Allowed list.
This should sort your problem.
II. Update The App
If the above method is not working, there is a possibility that there is a glitch. Go to the respective app store, and check if there is any update available.
III. Uninstall and Re-Install WhatsApp
You can uninstall the app and re-install it. If you do this, follow the first method next.