Backup is a necessary thing to do and even if we know that backup is of immense importance when protection of our data is concerned but we overlook the matter leading to the inevitable disaster. So, on this context, 31st march of every year is celebrated as the World Backup day with a very funny tagline "Don't be an April Fool." A.J. Meyer, co-founder of GoKart Labs, and Andrew Renz, Principal Architect at Code42 explained about Backup Day.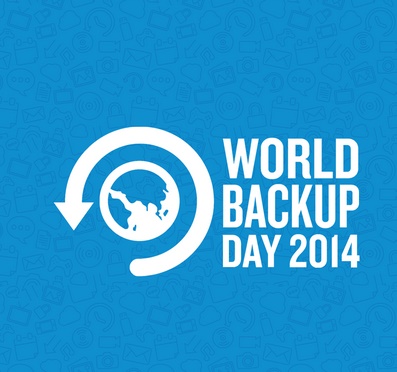 You can never know what's there in store for you in future. The truth was witnessed when a rare big wave hit on the fifth floor of company's office in downtown Minneapolis. Mener said that such an incident was totally unexpected and but a water main in the building broke, sending 300 gallons of water per minute through the building. The company had had strong backup system using Crashplan. Meyer said, "It took us longer to find new office furniture than it did to get up and running."
In an interview Renz recalled another incident where an executive from a large social media company accidentally left his laptop in a cab an hour before a big presentation. But instead of being clueless and perplexed with anxiety he bought a new laptop, installed Crashplan, and recovered the presentation he was working on. So backup is very useful and important.