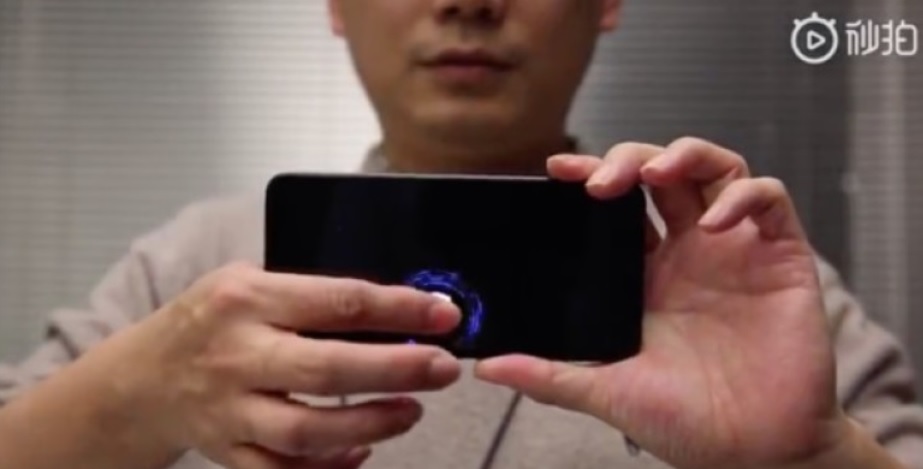 Currently, there is a new trend in mobile device designs, having the minimal bezel. Hence, phone manufacturers have got a chance to venture into different experiments and technologies to bring out phones with minimum bezel or even without a bezel. This has taken developers and engineers into making an on screen fingerprint scanner. Many models had a fingerprint scanner at the back of the device beside the primary camera, but the expectations of consumers replenish every single day and engineers have to keep on updating the technologies accordingly.
There have been several attempts made at making in-display fingerprint scanners for mobile devices, but right now, most of them are in the first generation stage. Chinese company Xiaomi is right now quite confident about their progress on the existing in-display fingerprint technology. The company feels that they have managed to replenish and invigorate their existing technologies, and has also made a perfect trade-off between usability, reliability and cost.
Xiaomi says that the new sensor, they will be bringing, will facilitate smooth fingerprint scanning at a single go. Many flagship devices even fail to unlock a device with a single swipe. Users have to adjust their finger for a few times, in order to unlock their devices. But, Xiaomi ensures that, there will be no such scene in their devices. They also mentioned, that their scanners will have a comparatively larger area so that users can easily fit in their finger, without difficulty.
This is indeed a great news for the technology freaks. However, we are clueless as which devices will be getting the new update. Still, if we are to presume, we can think of Mi 9. Till now, Mi 8 Pro and Mi 8 Explorer edition have in-display fingerprint scanner. Let's see how the updated versions feels like.