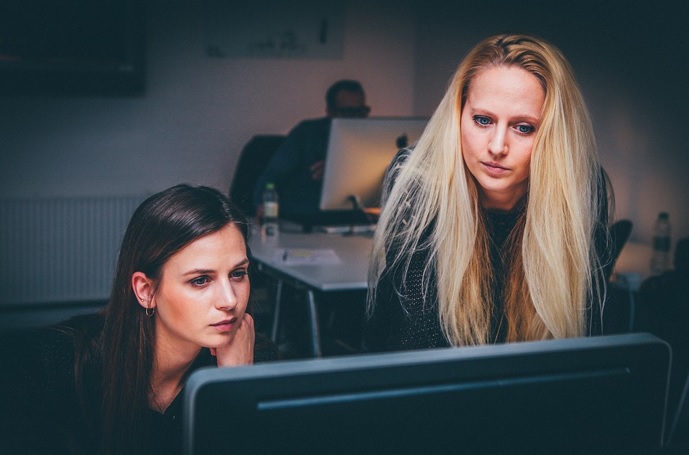 You must have heard the term "paperless office" a lot in recent years. It has to be said that with the development and innovation of Internet technology, this efficient and convenient office mode has become the trend of the times.
Everything in the world has two sides. When we enjoy the benefits of saving costs, improving work efficiency, and getting rid of trivial processes, there are numerous ways to cause data leakage and tampering at the same time, which might bring about unpredictable damage and adverse consequences. So protecting the data security of individual and enterprise has become a must-learn skill for us in this era. Here are a few tips for your reference.
1. Set Password in Windows
Imagine that when you leave the seat to eat lunch or have a break, your PC is under unprotected – anyone could operate it easily and erase their browsing traces. When you come back, you have no idea who they are and what they did. In this case, the easiest way to secure your data and information is to set a password and lock the screen. You can do it in just a few minutes.
① Click Start button at the bottom left of your screen.
② Click Settings in the popup list.
③ Select Accounts in the SETTINGS window.
④ Select Sign-in options from the menu.
⑤ Click Add under Password, a dialog box will appear.
⑥ Create new password and reenter it, also enter the password hint in case you forget.
⑦ Click Next, select When PC wakes up from sleep under Require sign-in.
Follow the steps above you will be able to set a password for your PC, and if you only leave the seat for a short time, simply use the shortcut to lock the screen: Win + L.
2. Delete Browsing History
While working with your colleagues in the same office, they may occasionally use your PC which probably records some of your privacy information that can't be easily displayed to others. To avoid unnecessary trouble, one simple solution is to clear the browsing traces in advance. Take Chrome browser as an example, you can follow these steps to delete its browsing history:
① Open Chrome on your PC.
② Press Ctrl + H.
③ On the left, click Clear browsing data. A dialog box will appear.
④ In the drop-down menu, select how much history you want to delete. To clear everything, just select All time.
⑤ Check the boxes which you want Chrome to clear.
⑥ Click Clear data.
3. Protect Office Documents
Office workers often use Microsoft Office programs to edit documents and process data. There's a lot of private information or even trade secrets could be contained in this kind of files. To prevent them from being peeped and tampered, the best way is to learn how to add password to Microsoft Office. The following method applies to Excel, Word and PPT. You can have a try in a minute.
① Switch to File tab at first.
② Click Protect Document in Info tab.
③ Choose Encrypt with Password in the drop-down menu.
④ Enter a password in the Encrypt Document window and click OK.
⑤ Enter the password again in the Confirm Password window and click OK.
Another tip you can try is to set the documents read-only to protect them from being edited by unauthorized person, and also to avoid making any accidental changes by yourself. The following method applies to both Excel and Word.
① Switch to File tab at first.
② Click This PC in Save as tab, choose a place you prefer to save the file.
③ Choose General Options in the drop-down menu of Tools.
④ Check the box of Read-only recommended in General Options window and click OK.
In addition to protect the whole document by above methods, you can also lock one or several cells in the Excel only. It allows to set a password to the specified cells so that others can only read but not be able to modify them. You can see the detailed steps in my another tutorial about locking cells in Excel and find more related Microsoft Office tips to better protect your Office documents.
4. Hide Files and Folders
If you share your PC with other people, you may want to keep some files and folders under wraps, or you simply want to prevent them from being deleted accidentally. Then here is the step by step guide for you.
① Open File Explorer on your PC.
② Find the file or folder you want to hide.
③ Right-click it and click Properties.
④ Check the box of Hidden on General tab, and Click Apply.
⑤ If you want to hide a folder with files and subfolders, select Apply changes to this folder, subfolders, and files.
⑥ Click OK twice.
Working in the office inevitably involves collaborating and sharing information with your colleagues. In this case, protecting the personal privacy and enterprise information is an important and difficult thing. Therefore, we need to pay attention to details, and develop a good habit with these practical tips above from now on.