With the launch of iPhone 6 and 6 Plus in Cupertino on September 9th, there have been rounds of comparisons going on as to which one is better: the iPhone or the Android. There have been many surveys done since then, and it was reported that most of the features introduced in the latest version of the iPhone, the Android users already had.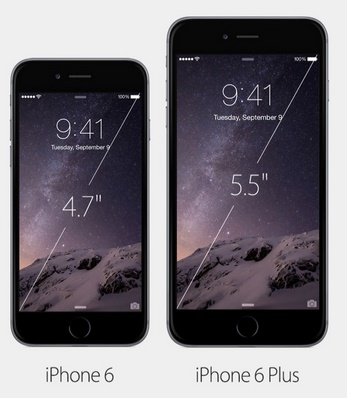 Let us look at all the specifications one by one:
1. Display – The iPhone 6 has a display of about 720 pixels while the larger version iPhone 6 Plus has a resolution of 1080 pixels. On the other hand, Googl''s Nexus 4 released in 2012 has better display than 720 pixels.
2. NFC Payments – Google wallet and NFC payment had been a norm since 2011. But since as said by the Apple CEO, Android dominates the mobile malware market, users will refrain from doing any payment using NFC in Android as the risk involved is more than in Apple, which regularly sends security updates to its users.
3. Fingerprint Scanning – Apple first integrated fingerprint scanning technology in iPhone 5. iPhone 6 also have this feature. But in general Android has its face recognition log in and some of the android OEMs have already releases Android devices with fingerprint scanning and the work is still going on.
4. Storage – Apple users have to pay a higher amount to increase the storage capacity by buying versions like 64 GB or 128 GB which comes with an increased price as there is no provision for card slot. On the other hand, due to the presence of external card slot in Android phones, users are saved from spending such huge amount.
Lastly to conclude, as it seems from the comparison that the other features in iPhone are all similar to most of the Android devices there is nothing spectacular in it except the brand name.