BoAt has brought a plethora of headphones, speakers and other sound devices at an incredibly low range with a commendable quality. This headphones I am reviewing is priced at 399 INR, and to be honest, it is the best headphones under 500 INR. Check out the BoAt Bass Heads 100 wired headphones review:
Unboxing
The package is made of paper case, not very sturdy or well protected. It bears a funky cool design. Inside, there is the headphone in a transparent plastic frame, with a pouch for keeping the headphone. The pouch is indeed a helpful accessory, that even many high end headphones manufacturer don't provide. Along with this, there is a small 1-year warranty card, a small album, with pictures of other headphones models by boAt, some extra ear buds and a sticker. The extra earbuds are again helpful additions for your comfort. you can change the ear buds and check which one best fits your ears.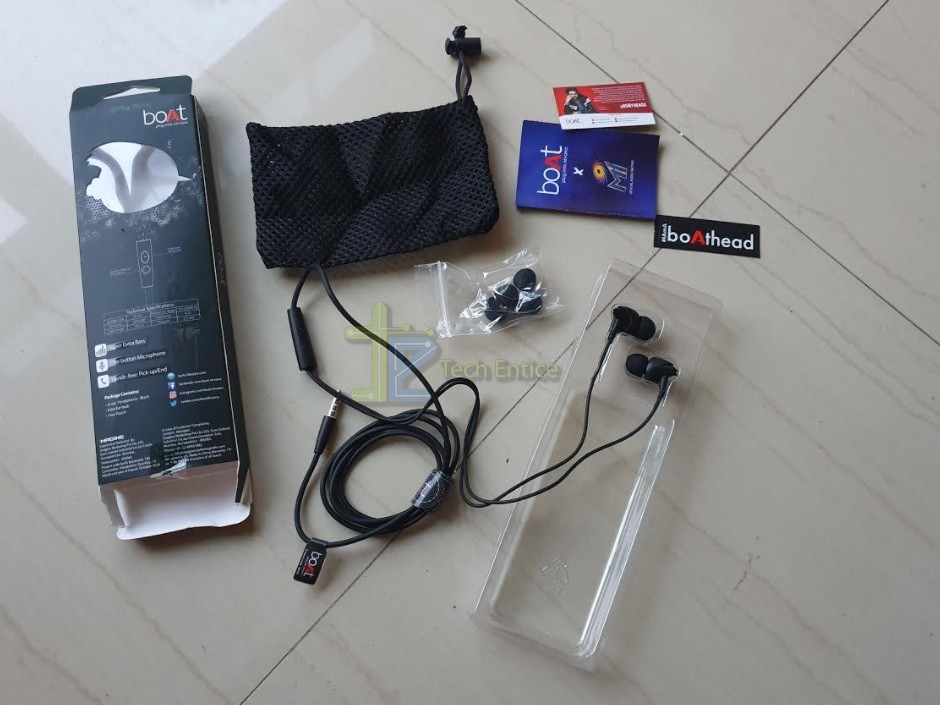 Build Quality
Coming to the build quality, the headphones are decent, if you check the price. The earphones have a funky design, with protrusions like the sail of a boat. This particular design may not be very comfortable. It was getting stuck to my hair and the earphones keep falling off the ears from time to time. But this is entirely my own problem, and may not be a cause of discomfort to others. The wires are very thin compared to the wired headphones from JBL or Sony. Since, the price is very less compared to JBL or Sony, it is understandable. The headphones have mic and a auto-connect/auto-disconnect and play/pause button on it.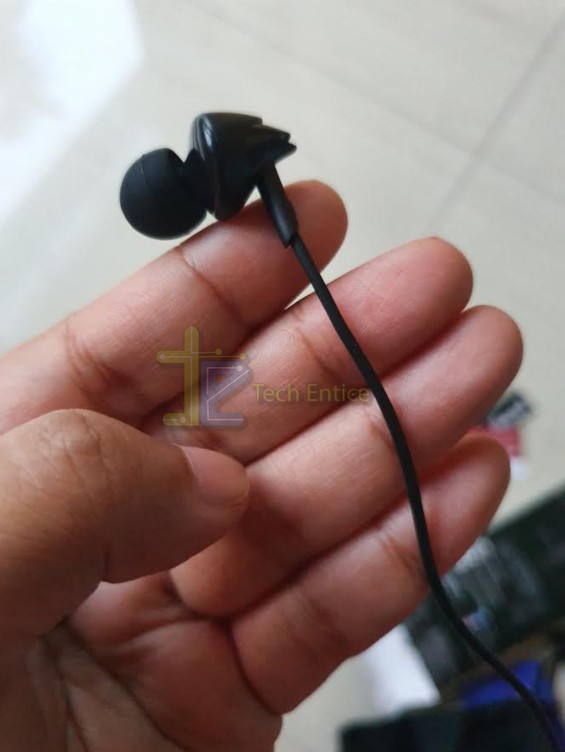 Sound Quality
Sound quality is very clear, with a decent bass level. If you are fond of extra bass, then this particular model may not entice you. In that case, you should try out the extra bass head models of boAt. If you are using it only for talking, or listening to soft music, then this model is a best fit for you. The microphone is of very good quality and catches your voice very beautifully.
Pros
Good sound quality at affordable price. Price is 399 INR (approx. $5.33)
Headphones wires quite long, that is, 120 cm.
Contains a pouch bag for keeping the headphones.
Mic quality commendable.
Cons
Outer packaging is very weak.
Headphone jack may cause sudden noise, though very rarely.
Over all good.