Boston Dynamics has revolutionized the concept of humanoid robot since many years and the Atlas humanoid robot is getting ameliorated day by day. The new version is light weight, wireless and battery powered. The humanoid robot projects of Google are a part of the Alphabet wing. The Atlas robot is by and large sponsored by Alphabet company. The size and weight of the new version of Atlas has been scaled down to feet 9 inches from 6 feet and about 180 pounds from 330 pounds.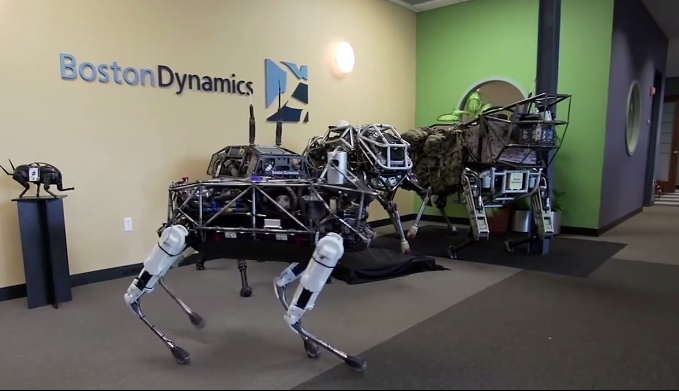 The robot from Boston Dynamics, as you can see in the video, has been designed to respond efficiently in both indoor and outdoor environment. On one hand, it can carry weights and keep them in place, whereas on the other hand it's learning to cope with different weather and different landscapes. The video finds the robot walking on the snow, getting stumbled occasionally and then again regain its position. In this way, the robot is being trained to get adept in all sorts of environment.
Now the robot is subjected to torture hitting the robot from back, from front. Atlas is falling after getting hit and then again waking up. When it's carrying load and proceeding, trainers are moving the load away from its path, and also hitting him with sticks (human level abuse). These abuses will help them incorporate an advanced level of artificial intelligence. Atlas is equipped with advanced sensors at legs and hands, LIDAR and stereo sensors in its head for navigation and avoidance.