Imagine a technology that creates your genetic profile and could provide a hint for an early detection of a possible life-threatening disease, like lung cancer, and also provide you with an individually targeted treatment that could save your life!! This is what an award-winning Virginia Tech computer science professor Wu Feng believes. Although personalized medical treatment is purely fiction, but Feng believes this technology could become a reality in less than a decade.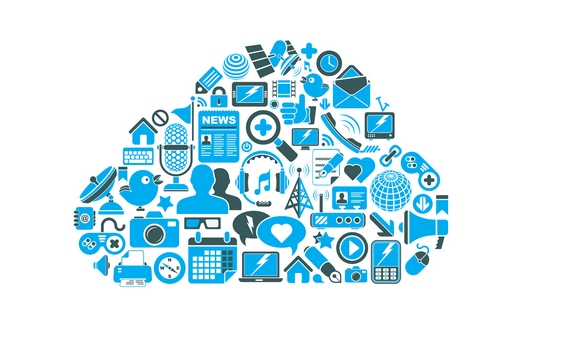 Cloud Computing plays vital role in providing technology that can give people access to their genetic profiles. By putting resources to analyze genomes in the cloud, researchers could work from a variety of different devices; which will allow researchers to collaborate with each other more conveniently, as well as save time and money. Earlier, human genome sequencing used to cost up to $95 million (Rs.5864825 Thousands approx.); today it is a mere $1,000 (Rs.61, 735 approx.) and in few years to come, may be by 2020 it may cost much less!!
Tools that could help other researchers in their clinical trials to try to find cures for diseases like cancer and other diseases have been created by Feng and Virginia Tech team. Feng and his team upgraded a pre-existing next-generation sequencing toolkit (Genome Analysis Toolkit or GATK) and made it run faster with new software, and "cloudified" it. The result is called SeqInCloud (as in "Sequencing in the Cloud"). Because of this work, biologists and oncologists can more quickly identify where mutations might occur that could lead to cancer. Feng and his team also created a way to mix and match these tools through a workflow management tool called CloudFlow. While SeqInCloud is ready to debut as an open-source prototype, CloudFlow is still in development.
We're helping them do the things they need to do to make the discoveries. Many researchers, colleges and universities don't have access to on-premises supercomputing resources to analyze large amounts of sequencing data. We can create the software they need, which they can then run on the Microsoft Cloud.
– Feng, first award winner for "Compute the Cure" for Cancer from NVIDIA.
Feng and his team are one of only 13 in the US that were picked for a program called Computing in the Cloud. Computing in the Cloud is run by the National Science Foundation in partnership with Microsoft. Computing in the Cloud is designed to fuel cloud computing in its use for research discovery, data analysis, and multifaceted collaboration to lead to new and successful medical treatments.
While the work of Feng has a strong focus on biology and bioinformatics, he also is working in different fields like cyber security by using his problem-solving process— looking for certain code patterns the way his research looks at the letters in DNA sequencing.