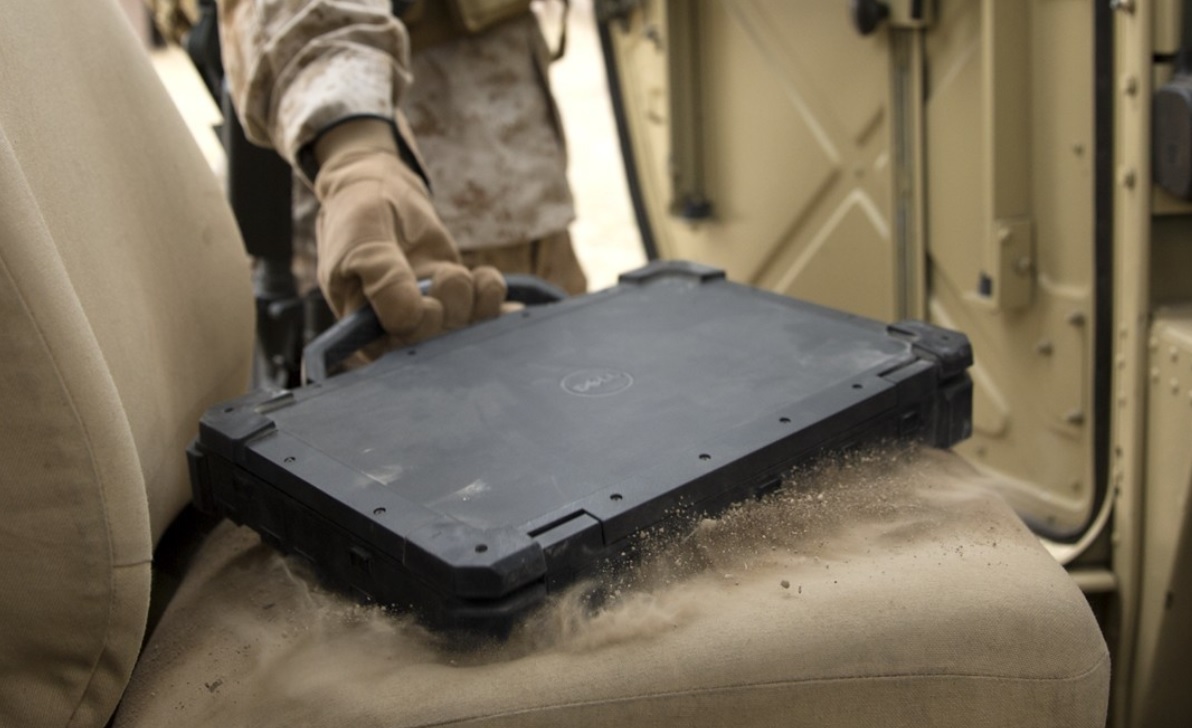 Dell announced today that they are going to launch a new lineup of laptops which is meant for tough weather conditions. The new lineup will be called Latitude Rugged PCs which includes the 5420, 5424, and 7424. The devices are available in several variants. They will sport different 6th gen, 7th gen and 8th gen U-series processors.
The latitude Rugged Series has been made to withstand tough and harsh environment. According to Dell, the laptops are packed with the state of the art rugged performance, enterprise-class security and manageability. Thus, you can push the device performance to any harsh weather condition. The devices are even designed to  withstand shocks, drops and vibration.
The Latitude Rugged series sports Qualcomm Snapdragon X20 4G LTE model. The 4G LTE model enables you to enjoy a download speed up to 1.2 Gbps. So, you can have fast connectivity irrespective of the place only if the place has internet connectivity. They also aid AT&T's First Net with Band 14, which will be the dedicated network for first responders. The devices have 14 inch Full HD Display along with a dedicated  AMD Radeon 540 or RX540 graphics to remain in sync with the form factors.
The Latitude Rugged 5420 is going to be a lightweight device which weighs just around 5 pounds.  The device can withstand shock,  The Latitude Rugged 5424 is a similar device in a larger form factor, starting at 5.5 pounds. The 7424 model is the flagship phone.
The Latitude Rugged 7424 is the flagship of the bunch. It's IP-65 rated, so it's dust-tight and it's protected against pressurized water. It's been dropped from 72 inches, and can handle the things above, along with blowing rain, blowing dust, blowing sand, salt fog, explosive atmosphere, solar radiation, and more.
They all offer 14-inch 1080p displays, and dedicated AMD Radeon 540 or RX540 graphics, so customers don't need to make a compromise when they choose the rugged form factor.
The Latitude Rugged 5424 and 7424 are priced at $1,499 and $3,499, respectively. This is the starting price and it may go up with different variants. The Latitude 5420 starts at $1,399 accordingly.