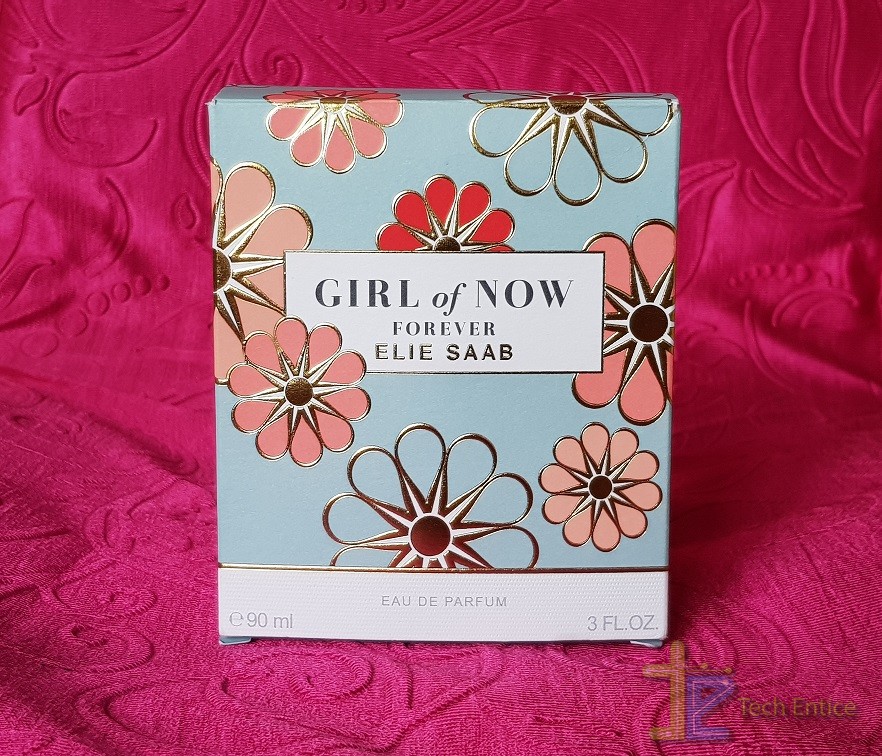 I have become a connoisseur of cosmetics and fragrances after years of nurturing my constant love for them. Elie Saab Girl of Now was launched in 2017, most probably, merely it has lately come into my wardrobe and I would enjoy to share my feedback with you.
Lebanese designer Elie Saab has this very popular lineup of fragrances, Girl of Now Eau de Parfum. There are three editions or variants of this perfume, Girl of Now, Girl of Now Forever and Girl of Now Shine. In this article, I'll write about Girl of Now Forever.
Packaging and Design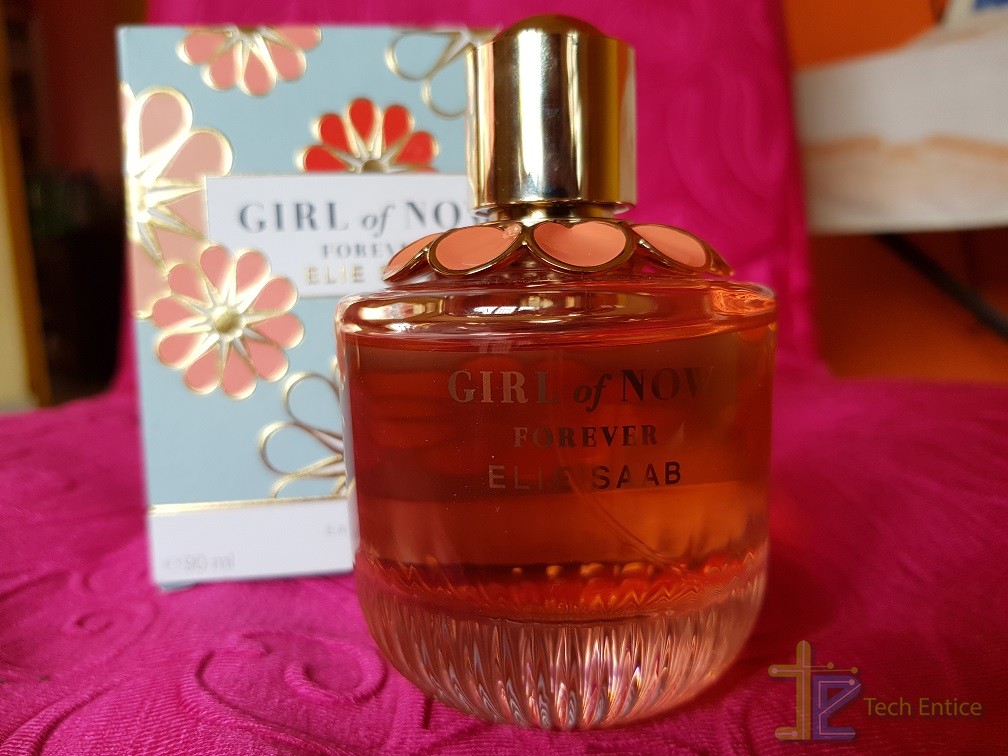 The outer packaging is very expressive and beautiful with floral motifs engraved on it in Golden border. As the name suggests, the packaging and design have a very sophisticated feminine look. It is something, which any woman will feel close to. The bottle contains 90ml or 3 Fl.Oz of perfume. The bottle is coral colored with a golden cap. The coral red petal like decor adds to the stunner. The bottle itself is a visual treat.  
What's Inside the Bottle?
As the pack says, it contains all the goodness of Lemon Zest and Raspberry, the fragrance of Rosa Cassia, the exclusive Rose-Blackcurrant accord. It also has the very popular and much coveted Patchouli trail, Cashmeran and Vanilla.
Aroma?
Now, coming to the aroma, the fragrance is very fresh and tangy. You will get a hint of citrus fruits like orange, lemon and then you can also smell flowers. There is a tinge of other flavors like that of raspberry juice or strawberry. I personally do not like fruity smell, but Girl of Now Forever doesn't smell fruity. It just extracts the choicest fragrance of fruits and blossoms, and pours them into the bottle. There is a sensuous feeling after you apply to your fabric. The aroma is strong enough to stay on your clothes for a week or even more. I used it on my clothes and 1 week after the smell remained pretty the same. 
Final
The perfume is long lasting, strong and gives you a positive vibe and confidence. If you are planning to carve a niche of the best perfumes in your closet, then Elie Saab Girl of Now Forever, can surely enhance your feminine aesthetics and elegance. The price tag is really worth the product!