Samsung released a new teaser via Twitter claiming that a new and exciting thing is coming tomorrow. The thing that is alleged to be coming tomorrow is looking like the future next generation Exynos processor. We know that Samsung Galaxy Note 4 is few months away to be released and this new processor might be the Exynos 5433 that we hear would come with Note 4.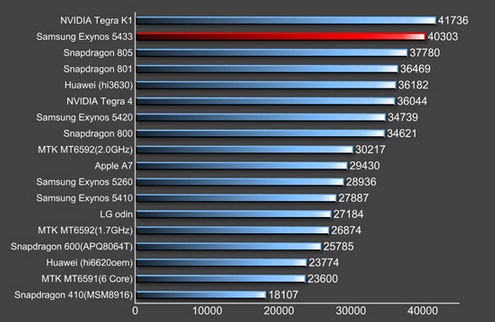 The processor showcased in the teaser is rumored to run flawlessly but for now it's just our assumption might be fruitless and the teaser has nothing to di with Note 4. But since Samsung is trying to replace the Qualcomm processors with Exynos in future smartphones and gadgets, our assumption stances a possibility.
Just before the release of Galaxy S4, Exynos 5410 processor was teased by Samsung. According to Android Authority, the new Exynos 5433 CPU might be paired with an Intel Cat. 6 LTE chip and would essentially be capable of handling the Note 4's rumored QHD display. Nothing can be confirmed right now. We can only assess the situation and show plausible outcomes.