This is a real incident that took place few days back. Google penalized a guest blog website for publishing guest articles for SEO purposes. The site victimized is MyBlogGuest.com and the reason behind penalizing is too much of guest posts-an idea that is totally dislike by Google. Matt Cutts, a member of Google's Spam Team wrote a beautiful post in his blog stating why you should not appreciate guest articles. This is normal that being a new blogger, requests from professional writers to write for your blog seems lucrative and we actually cannot put down such offers. But because of lack of experience, we don't understand how guest posts turn into spammy cheap blog. Even if it feels great to have a well groomed respected author to write articles for your website. But you must be skeptical about such good luck.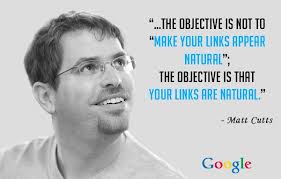 Here is the specimen mail that has been given by Matt Cutts in his blog. Quoting the mail from his blog :
"My name is XXXXXXX XXXXXXXX and I work as a content marketer for a high end digital marketing agency in [a city halfway around the world]. I have been promoting high quality content in select niches for our clients.
We are always on the lookout for professional, high class sites to further promote our clients and when I came across your blog I was very impressed with the fan following that you have established.I [sic] would love to speak to you regarding the possibility of posting some guest articles on your blog. Should you be open to the idea, we can consider making suitable contribution, befitting to high standard of services that your blog offers to larger audience.
On my part, I assure you a high quality article that is-
– 100% original
– Well written
– Relevant to your audience and
– Exclusive to you
We can also explore including internal links to related articles across your site to help keep your readers engaged with other content on your blog.
All I ask in return is a dofollow link or two in the article body that will be relevant to your audience and the article. We understand that you will want to approve the article, and I can assure you that we work with a team of highly talented writers, so we can guarantee that the article would be insightful and professionally written. We aim to write content that will benefit your loyal readers. We are also happy to write on any topic, you suggest for us."
So putting up links, irrelevant materials goes against Google's guidelines of blogs and hence guest post is no contaminated with all these stuffs, SEO links. Hence Google repeatedly recommends not to accept guest post unless you know them personally or if not personally, you know about the writer on professional grounds. Guest blogs do have many positive aspects like they help you reach more viewers, give your site more exposures and your brand value also enhances in the long run. Criticizing guest blogger is not the motto of Google, but the fact that a blogger must learn to differentiate between guest blogging and blogging done purposefully. There are really a lot of wonderful writers but we must refrain from guest posts that involve SEO purpose.
So if you have already accepted guest posts at random without knowing all these, it is high tim to get your posts sorted.
1. Always check for Google+ Authorship and the credentials of the guest writer. If their name contains any spam links, definitely remove the posts.
2. Improve content. Definitely besides being an authentic guest writer, his/her posts should be of good quality.
3. Never accept offers that involve writing guest posts, at the same time promoting any company or their product or any subsidiary sections.
4. If contents are thin and plausibly spam, remove the article and do a 301 Redirect.
5. Monitor author biolinks.