In Samsung mid-range budget smartphones, a new feature has been added as a separate tab. It is called the Discover feature. The Discover is the default launcher for Samsung applications. It has been readily integrated with the One UI interface. The Discover interface has been forcefully provided and the users have no option to uninstall it. Discover feature mainly consists of Samsung app suggestions. Usually, we install apps from Play Store, completely ignoring the Galaxy store. But, the Galaxy Store has some amazing applications, which can uplift your experience of using Samsung smartphones. Samsung is promoting its own apps through the Discover tab.
Now, the question is if I don't want the Discover tab, how do I turn off Discover on my Samsung smartphone? Is it possible to get rid of an extra tab? Yes, you can turn off or disable the discover tab on your Samsung smartphone. Let's have a look at the steps below:
How To Disable Discover On Samsung Smartphone?
1. Go to your Samsung smartphone's Home screen or Personal tab. Tap on the three vertical dots, located at the top right corner of the screen, as shown in the screenshot.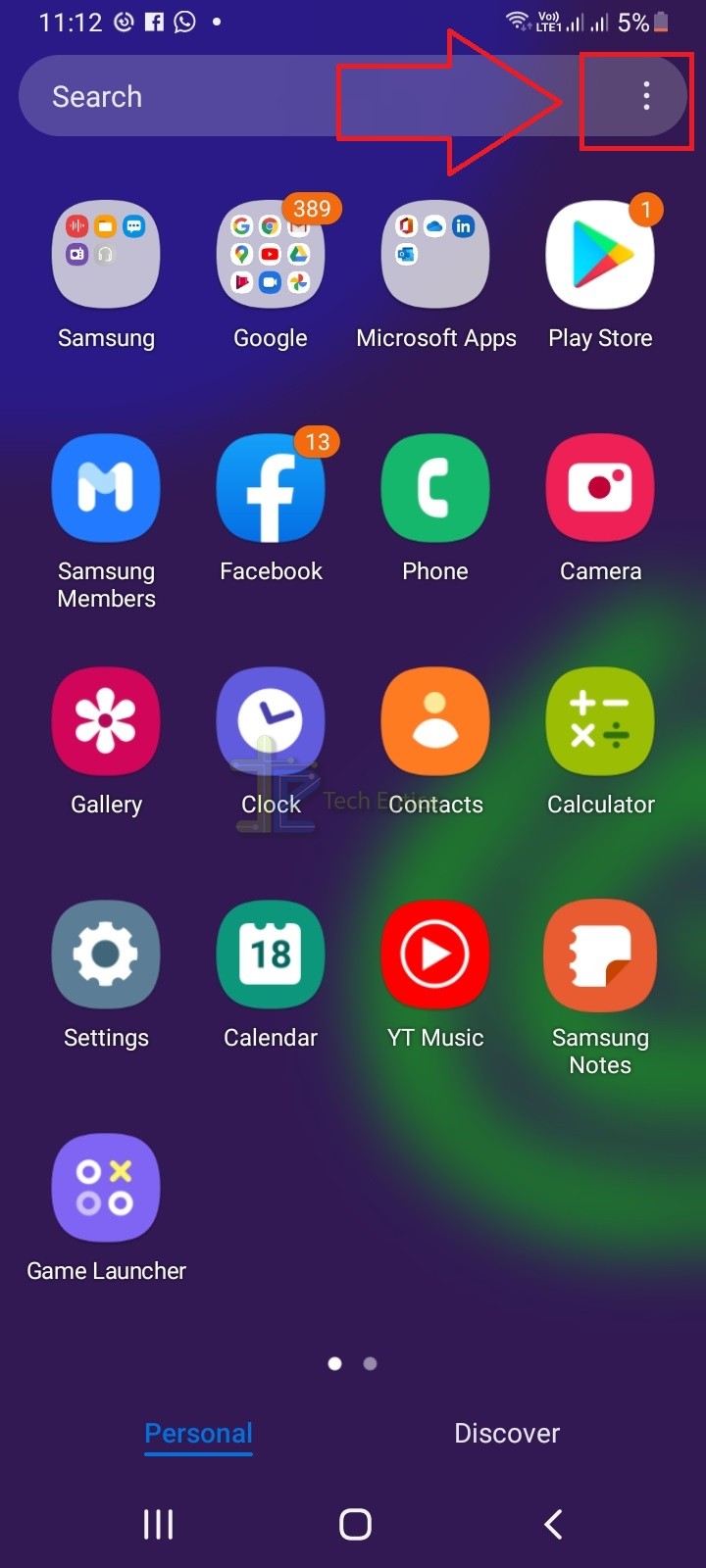 2. Go to Settings.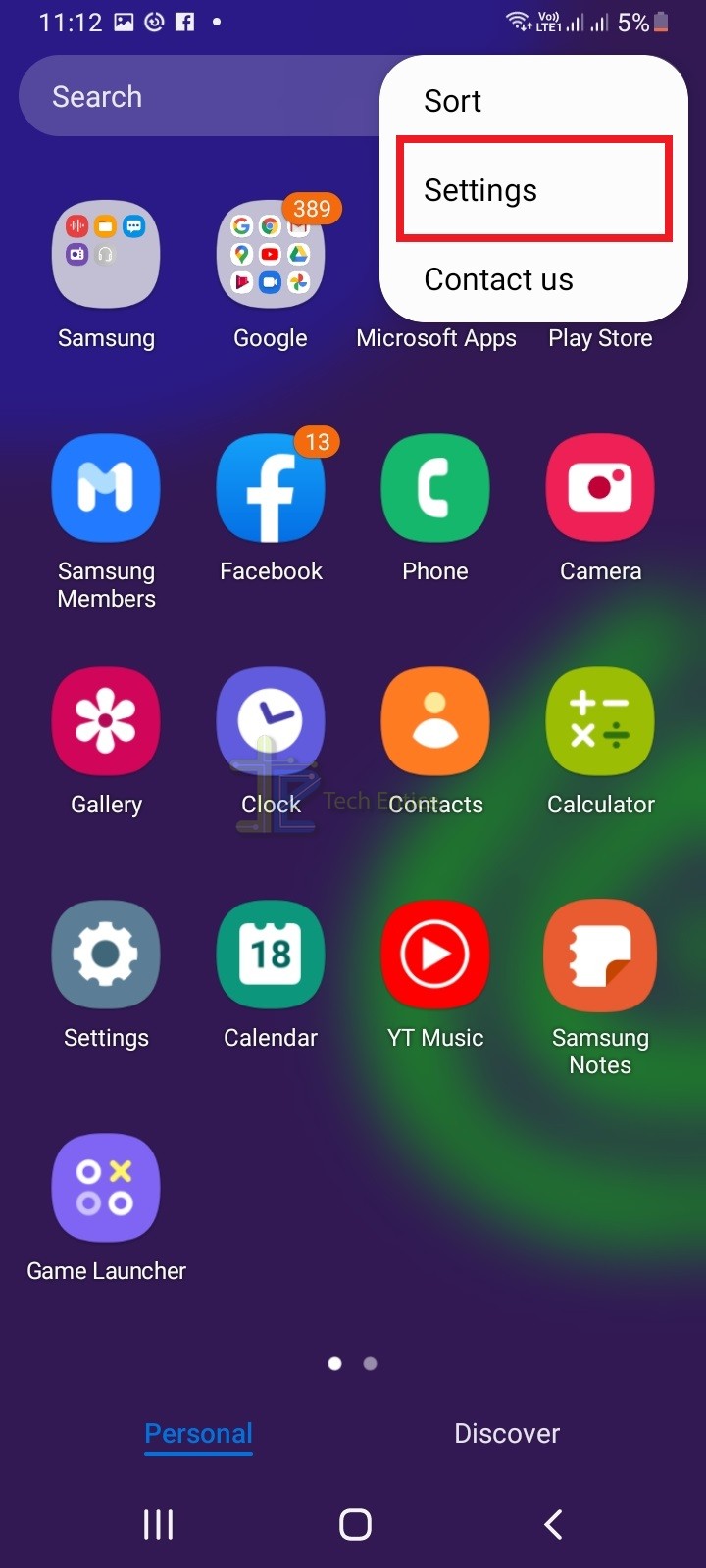 3. Under Home Screen settings, you can find Discover. There is a slider beside it. Tap on it to disable the feature. Discover tab will disappear.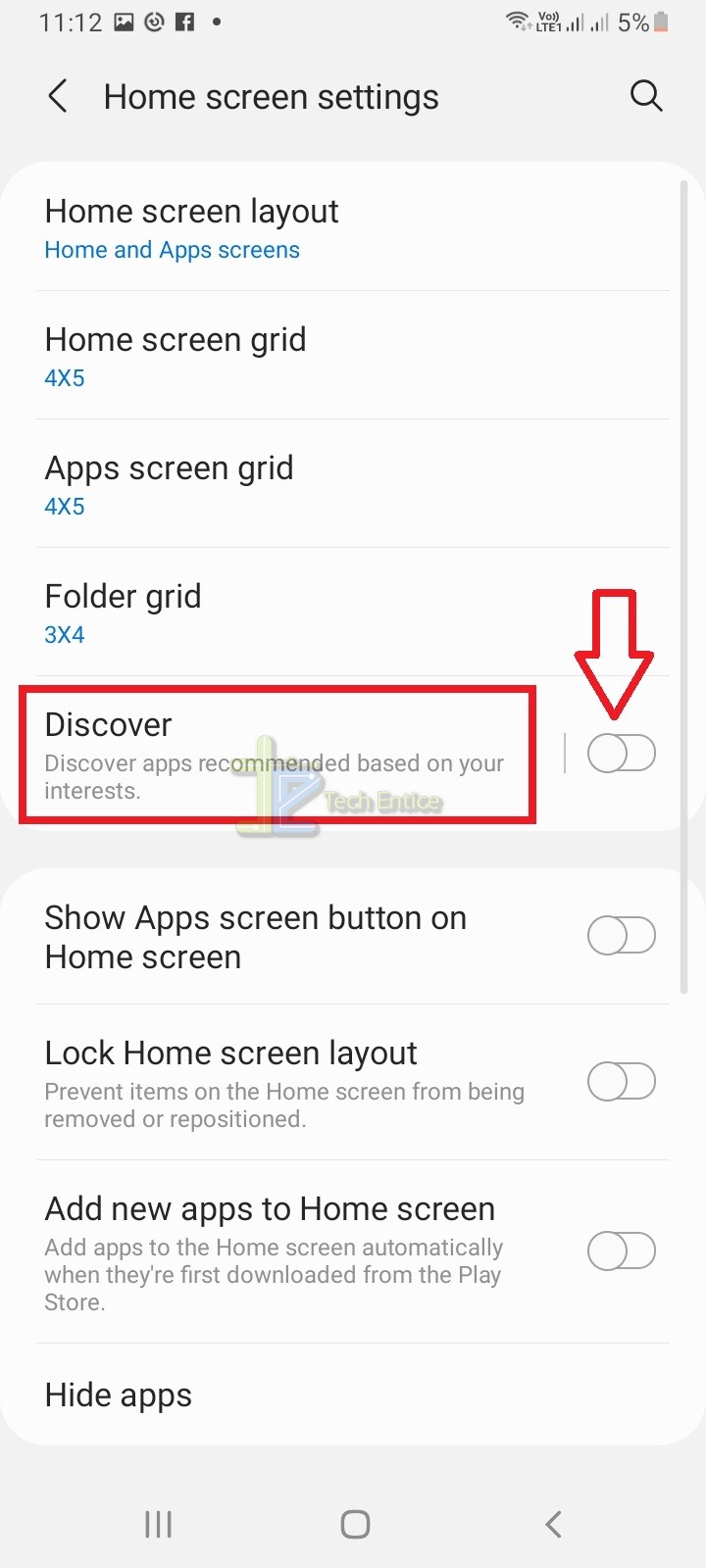 That's all.