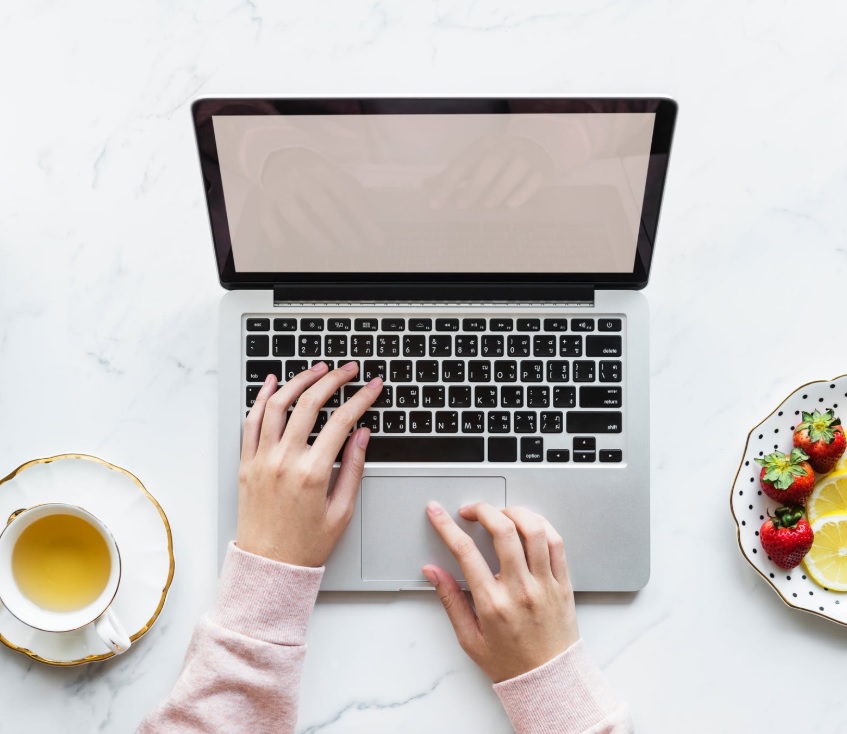 For all those who have been using social media for a long time now, the term "Influencer" might not be a new word for you. With the change in the marketing strategies, the influencer marketing term is a common deal now and most brands are indulging in influencer marketing.
People today, are mostly looking for a review or a suggestion from a friend, or colleague to learn more about it before investing time or money in something. This reason has led to the promotion of products and campaigns through influences such as micro-influencers or celebrities and thus uplifting influence marketing. With all this, the overall concept of influencing, mainly the concept of micro-influencing has taken up on the digital marketing genre. Owing to their charisma in the virtual world, these influencers have turned themselves into idols for a huge number of users and the businesses are targeting them for marketing.
Also Read: Important Tips To Become A Successful Instagram Influencer
Who Is A Micro-Influencer?
Micro-influencers are considered to be those profiles on social media with a following of 5000 to 100,000 people. These accounts are seen to have a great engagement and also result in a good number of conversions due to a loyal fanbase.
People with a great number of following on social media or have great online influence are termed as influencers. Nevertheless, when brands reach out to these influencers they categorize and filter a lot before the same. Depending on the genre and checking if the influencer is a good match for the brand, the categorizations are usually done. Other than this, sometimes the strategy decides which kind of influencers to bring on board, and this leads to the categorization of macro and micro influencers.
Let's consider a small brand or a start-up whose investment has totally been into building the brand and for increasing the reach, they are running on a tight budget. In such a case, if these brands look out for macro-influencers, first it might impact their marketing budget and second, as a result of the first, might not be fruitful at all. But if the same brand reaches out to micro-influencers, the brand can have more number of influencers on board. Since the micro-influencers have a strong base with high engagement, the campaign by the brand may actually turn fruitful. They can help the brands reach the audience and also improve reputation.
Also Read: Presets and Instagram Influencers Love Story Taking Social Media By Storm
What Are The Benefits Of Working With Micro-Influencers?
Higher Engagement Rates
This is the most advantageous thing about working with micro-influencers. Since these influencers have a limited number of followers they interact with their audience better than the macro-influencers or the celebrities. This interaction results in better connection with the audience and hence the audience relate to what the influencer is promoting. It is likely for a micro-influencer to do the real-talk and people might believe more than believing that macro-influencers and celebrities are being paid to talk.
Yes, the audience relates to and believes in the micro-influencers. This leads to great conversion for your brand. As they talk about your brand and people relate themselves, they will look up for your brand and you got the eyeballs you need and this will result in the sale of your product.
Affordability
As mentioned earlier, going for huge celebrities and macro-influencers might drill a huge hole in your pocket until and unless you are a brand with a great margin for influencer marketing. Depending on the engagement rate and following of the micro-influencers, working with them is considerably affordable and also generates a great ROI. Also, when you get several micro-influencers on board you reach a wider range of audiences in the same budget.
Also Read: What Is KPI? What Are KPIs or Key Performance Indicators In Terms Of Marketing?
Higher Conversion Rates
From the above two points, this is indeed pretty obvious. A huge number of people trust the reviews and recommendations of influencers to invest in something. Reviews and recommendations are something we all rely on, be it about a restaurant, a place, or any product. The same goes for the world of business, research, science, corporate work, etc. People always reach out to the person with knowledge in the field to make a clear point in case of indecisive situations.
So when an influencer is talking to its audience about the brand and is well connected, the audience follows the chain which leads to a good conversion rate.
Niche Markets
Well, you can always take your brand to the micro-influencer with whom your product connects. It should be a proper match, otherwise, it wouldn't yield any fruit. Micro-influencers have a niche or genre that they stick to. They preach about and around the topic related to their niche. Likely, they are followed by the audience who have a keen interest in their niche. So when you reach out to a micro-influencer for the promotion of your product, you get can target the audience who would resonate with it.
How can micro-influencers benefit your brand?
The social media marketing strategies by big brands mostly involve collaborating with popular influencers and celebrities which simply is unaffordable by many small and budding brands. In a properly planned budget, a brand can always reach a number of micro-influencers for the promotion of their products which is a great alternative when you look into the advantages of working with micro-influencers. If you are a fashion, beauty, lifestyle, travel, business, tech, or entertainment brand, you can always reach out to the local hero in your genre and reach to the target audience you have been wanting to. This is your key to influencer marketing. You have to study the audience you want to reach and then look for the influencers who fit perfectly with your brand in terms of age, location, gender, and genre. You can get to the right ones by searching via hashtags or trending accounts and select them who fall in your category.
Also Read: Popular Instagram Tools To Boost Your Instagram Influence
A lot of brand shave benefited and have been able to improve their conversion rates by collaborating with various micro-influencers. You can build a great customer base on the basis of trust, credibility, and relatable products. This is the reason micro-influencers can help you promote your brand in the best possible way. You always have the scope to find a new market for your product when you connect with a wide range of audiences through micro-influencers.
There may be several huge influencers, but with an increased number of followers, the engagement also decreases and so does the connection with the brand. You can always choose micro-influencer marketing as they stand the perks of humanizing your brand and people connect more, helping you reach your target audience and thrive in the market, conceptualizing, and building unique content for your brand and a highly engaging audience who resonate with the influencers. After all, experts recommend micro-influencers over macro-influencers by comparing one macro-influencer to ten micro-influencers. They say, when you connect with one macro-influencer, you target around 200k followers, but get around 60 percent relevant audience and a reach of 120k. However, in the same budget, when you connect with ten different micro-bloggers, you still target around 200k followers, but get to around 85 percent relevant audience and a better reach of about 170k.
Of everything out there, the most important thing is your brands need to have customers who believe in your brand and are likely to come back time and again while recommending your brand to their circle. Considering all the talks mentioned above, investing in micro-influencers as a part of the marketing strategy of your brand is a great thing to do. Your brand will gain fame, trust, build a loyal customer base, and continue to do so with flying colors.