Pinterest is a popular social media platform where users share images, video clips, gifs to communicate with each other and transfer their innovative ideas. People showcase their aesthetic artistry and ideas on Pinterest. Users with common interest can pin the posts of their interest to their boards.
You can collect several such posts and pin under a common Board. You can unpin any post any time you want. If you find that you no longer want the board, you can delete it. For example, suppose you created a board for collecting ideas on baby knitwear. If you have completed making the knitwear and you no longer want to keep these pins, you can delete it. A good option is to archive the board. By archiving the board, you cannot add any new pin to the board, but the board will not be deleted permanently. It will remain archived. You can revert back the board any time you want.
But if you delete a board, you want to able to bring it back anymore. All pins under the deleted board will also be deleted.
In this article, I will show you how to delete a board on Pinterest.
Steps To Delete A Board On Pinterest
1. First open the Pinterest and go to your Profile.
2. Find out the board you want to delete. Long press on that board, three options will pop up. Choose the pencil sign to edit.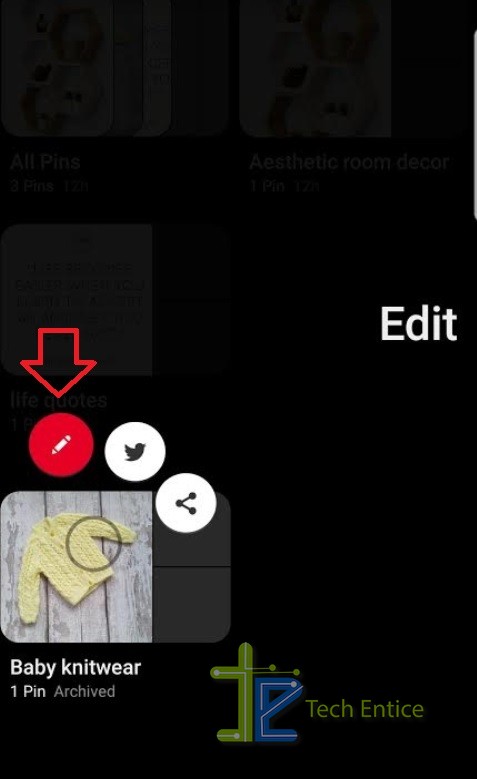 3. Now scroll down and choose Delete.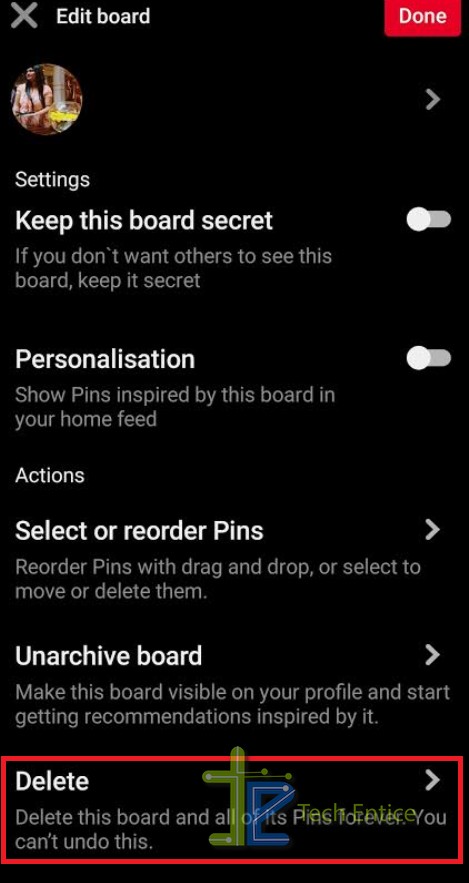 4. You will be prompted to confirm if you want to delete the board. Tap on Delete.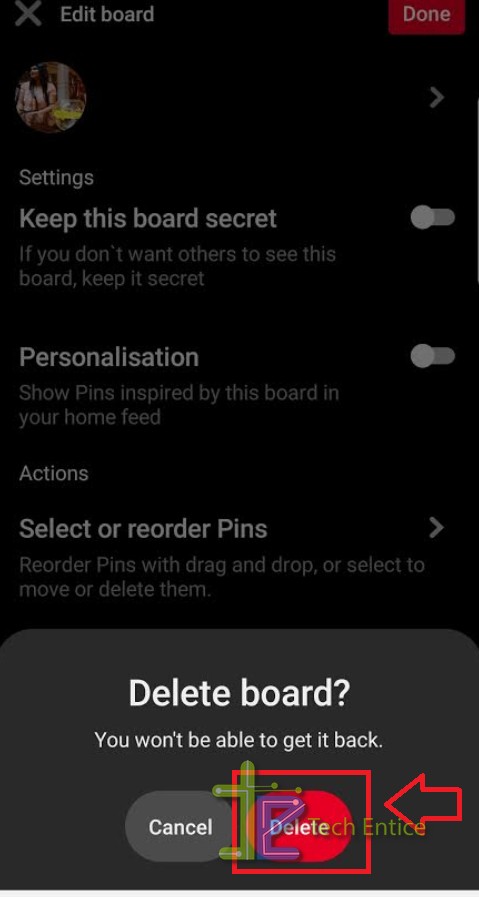 5. After you confirm the board will be deleted.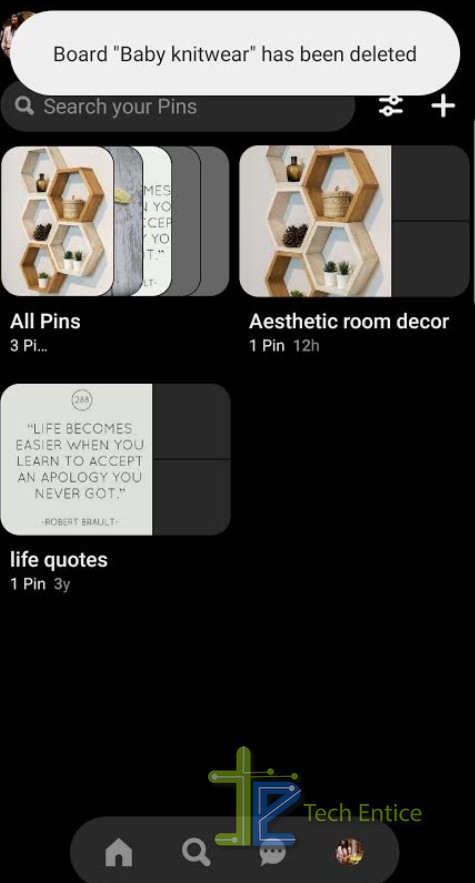 That's all!