We have seen that selfie images captured by the front camera of smartphones, which are usually the mirror images of ourselves horizontally flip the image just like a mirror. While the flipped images do not make any difference in general, but if there is a text behind you in the image, or you are wearing dresses like saree, the horizontal flip makes the images look weird. The camera application of the respective handset or the operating system will have an option to choose, whether you want to save the captured image, as it is, or whether you would prefer to flip the image. Since, the image captured is the mirror image of yourself, flipping it will bring the image back to normal. In this article, I shall show you how to enable the feature in Android One UI for Samsung, so that the images appear as normal, and not reversed.
Steps To Enable Automatic Flip Of Selfie Images In Android One UI For Samsung
Open Camera application and tap on the Settings option at the top left corner of the screen.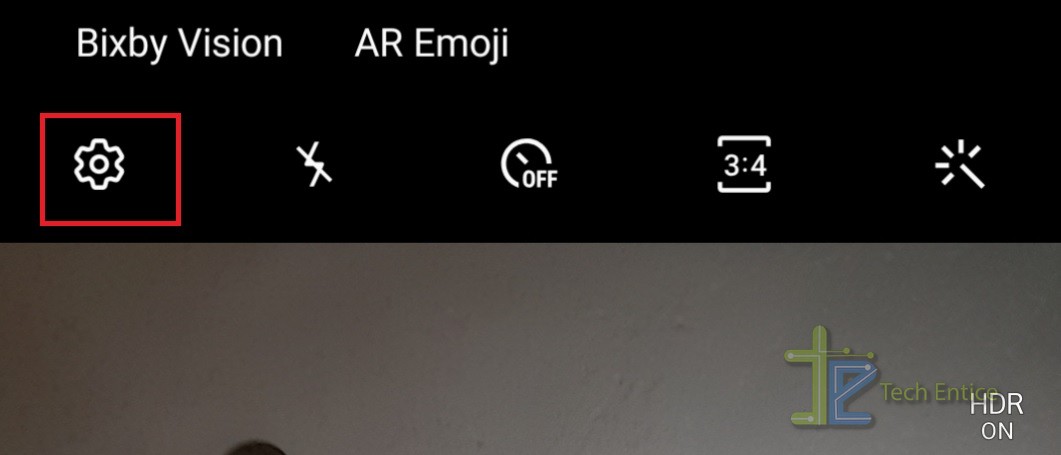 Scroll down and find the option Save Options. In the Save options, you can change the format for saved images, or you can choose to enable flipping of selfies before save. Tap on it.
Next, check out the second option Pictures as previewed (Selfie). If your images. If your images appear as mirror images, this means, this option is enabled.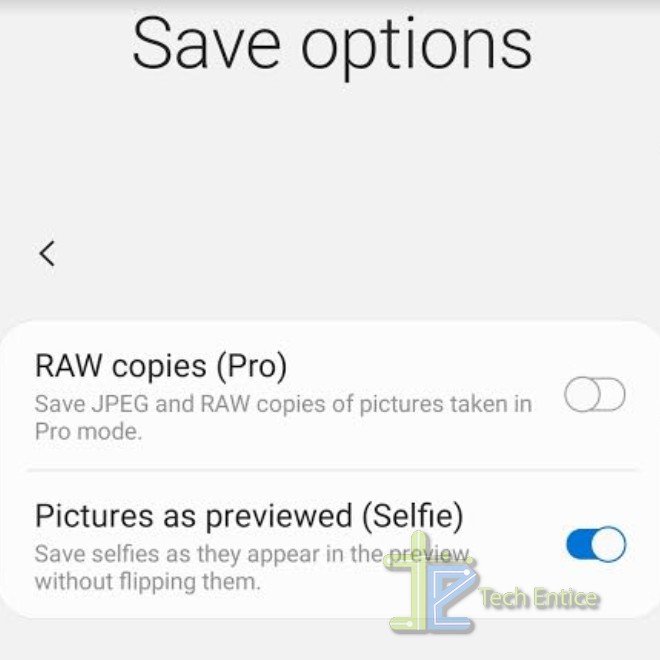 To get corrected image, tap on the slider to turn of the option. Your selfie image will be flipped horizontally.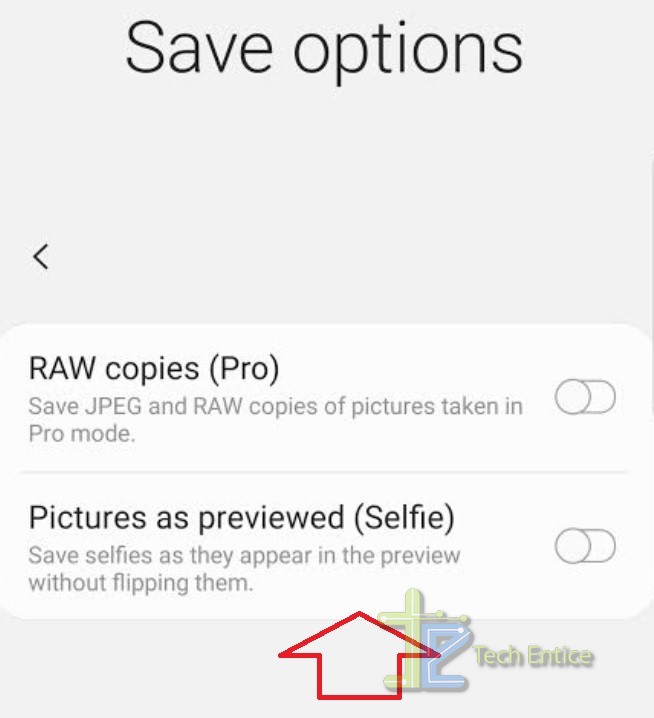 That's all!