Gmail has a new feature called Snooze. If you have written a mail, but do not need to send it now, you can hide the mail until a time stamp you decide. After the time is passed, the mail will revert back. The process of snoozing an email on Gmail is very easy. You have to follow some simple steps. Have a look!
Steps To Snooze Your Mail For A Later Time On Gmail
Open the mail, which you want to snooze. Tap on the three verical dots located at the top right corner of your Gmail app screen.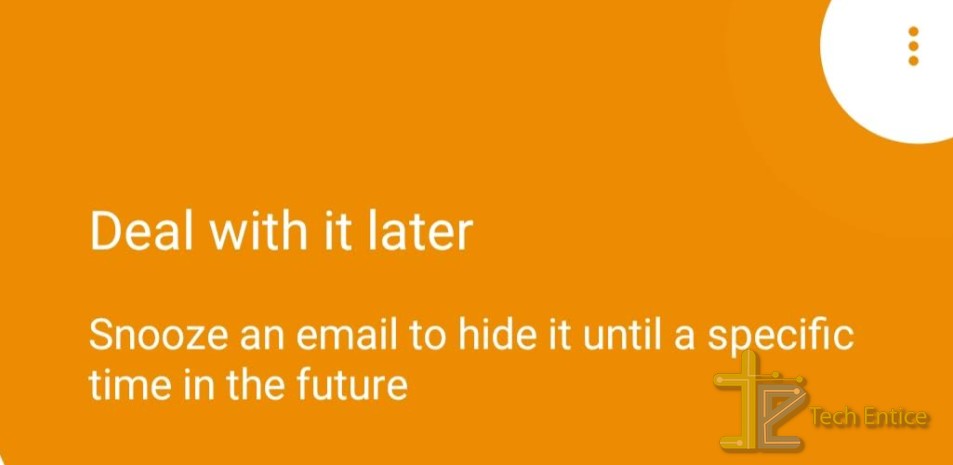 Now click on the Snooze option.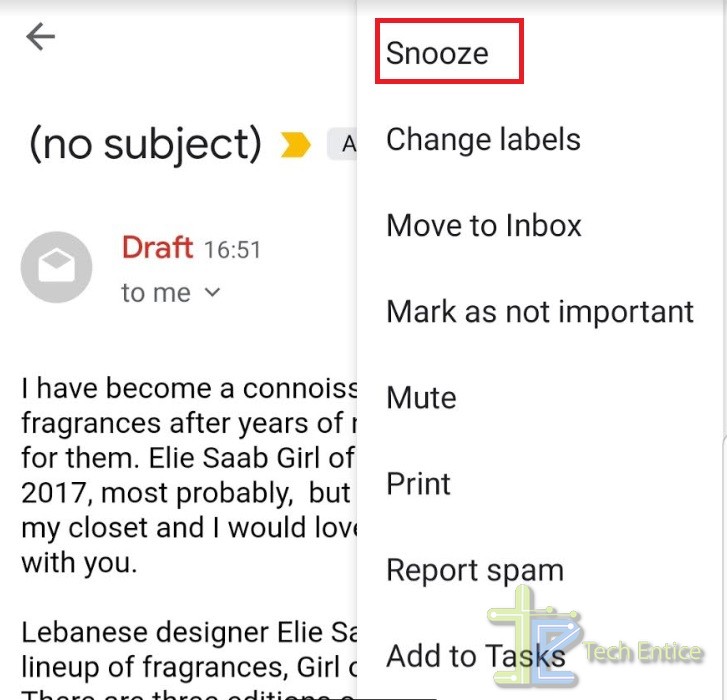 Choose a time until which the mail needs to be snoozed. You can choose among the available options, such as, Tomorrow, Later this week, This weekend, Next Week, Select Date and Time. The date and time