Google Chrome allows you to sync your Google account to the Chrome browser. When you enable the synchronization feature, all your searches, relevant websites and frequently visited URLs and links are synchronized across all your devices. This is an important feature. For example, if you use a banking website quite frequently, then Google personalizes your search options and whenever you type the first letter of the website, Chrome displays the website name in the suggestions. In this way, you can save your time. If you synchronize these searches with your Google Account, then you can get the same benefits in any account which has your Google account logged in.
However, Google gives you the freedom to turn on or off the sync option. If your PC is used by any other person, with whom you do not want to share your personalized search results, then you can turn off the sync option for some time till the user is using your PC. After that, you can turn it on. In this article, we shall show you how to turn on/ off sync with your Google Account on Google Chrome.
First, open Chrome and tap on the Profile icon at the top right corner of the webpage. Tap on it. You will get the sync option. Click on Turn on sync.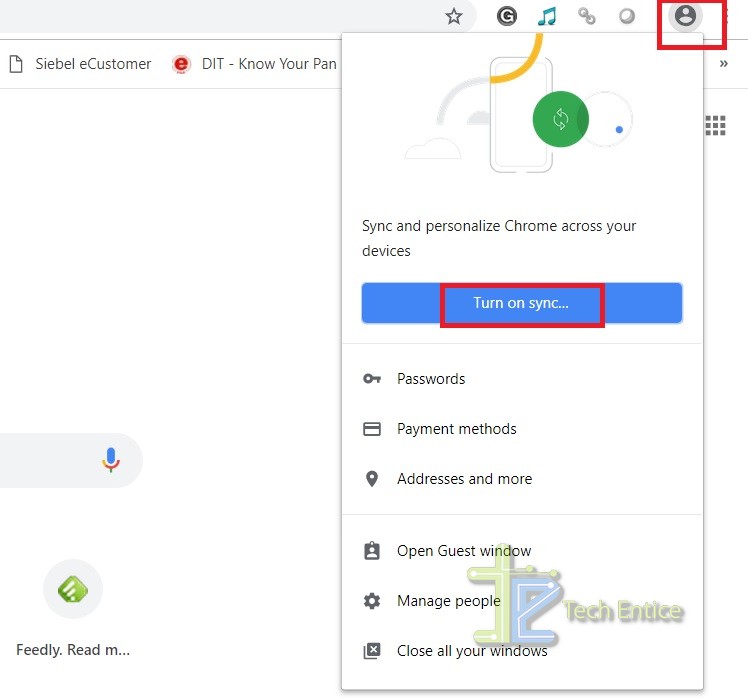 This will take you to the Google Chrome login page. Enter your login credentials.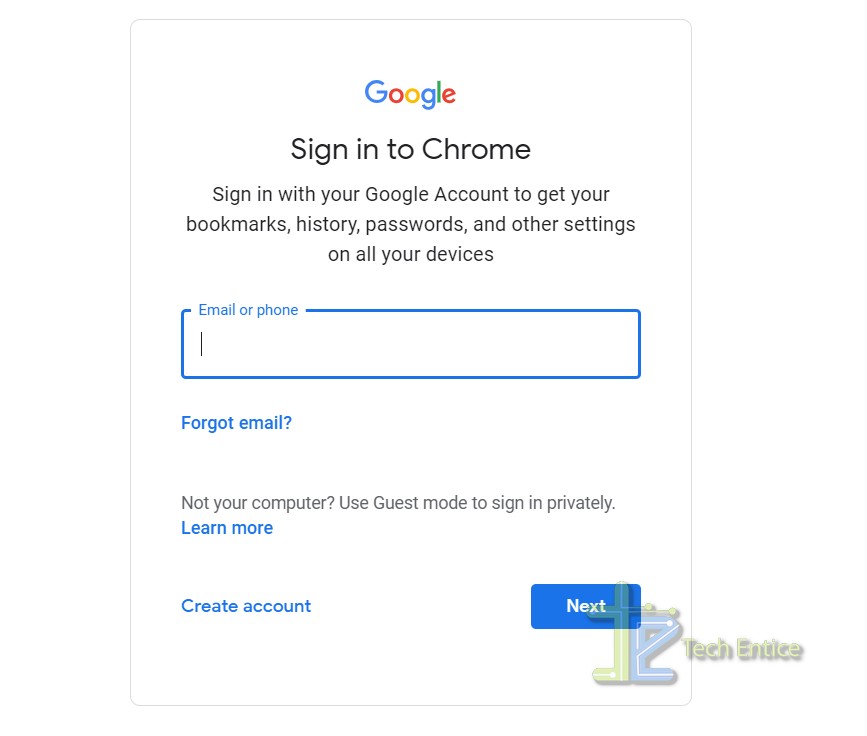 As you enter all the details, Chrome will prompt you if any other account was synced in with Chrome. If you have changed it, then check the option "This was me". Click on Continue.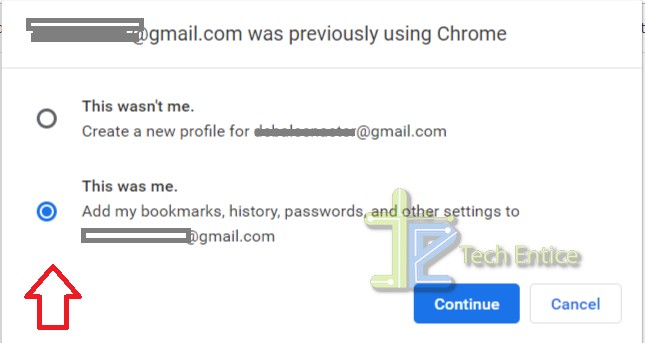 Click on Turn on to enable sync.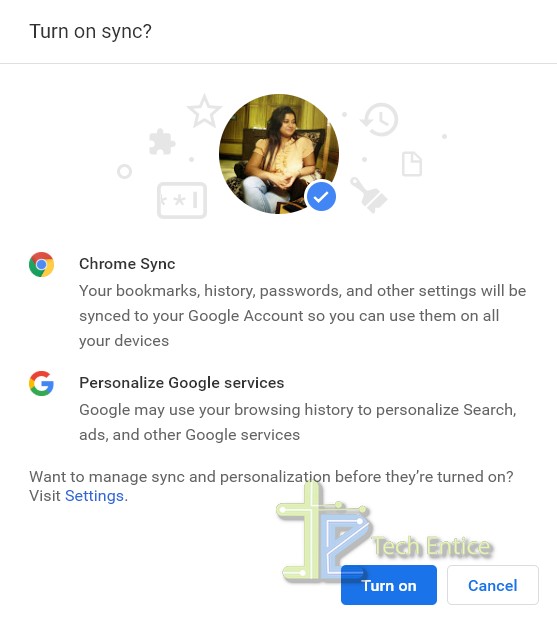 The syncing will be turned on.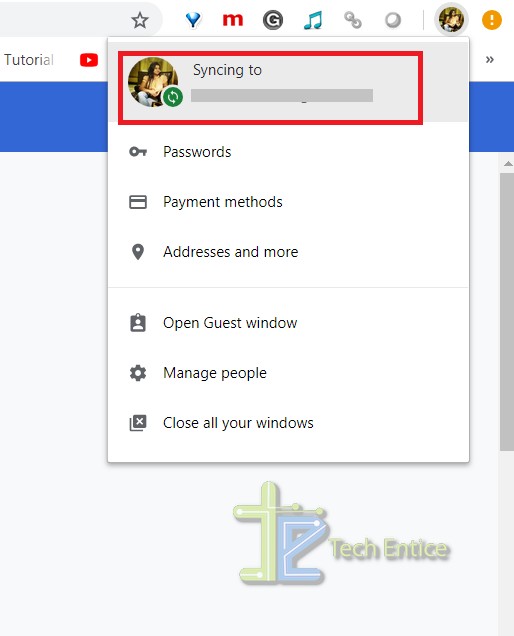 If you want to disable, simply tap on the profile icon, click on Turn Off.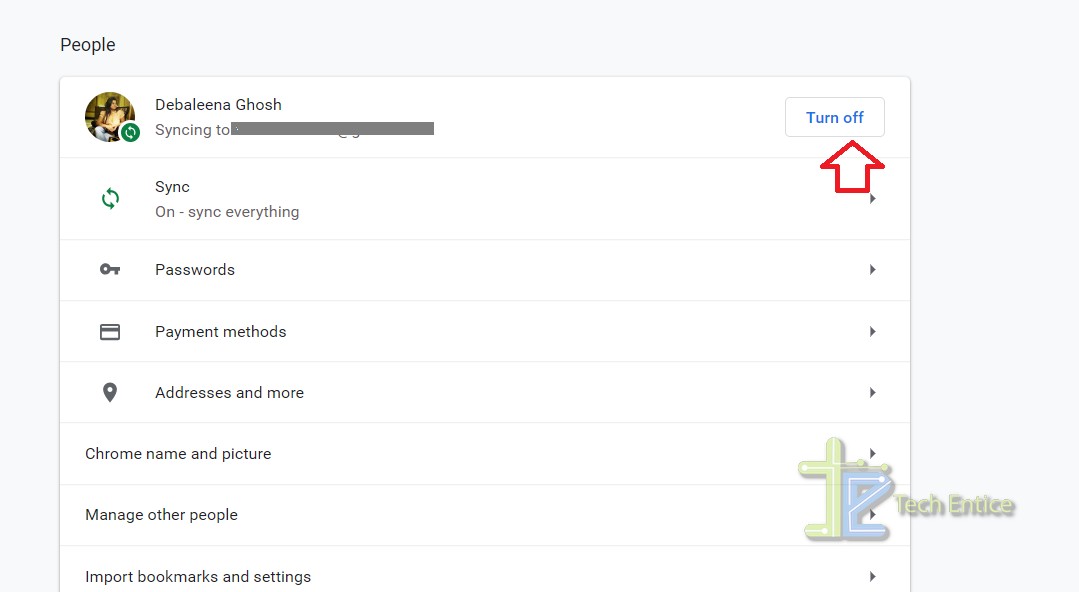 That's all!