No sooner does an iPhone releases than rumors start speculating about the next version of this quintessential advanced smartphone. The internet gets flooded with leaked images and videos and we caught hand of this leaked image from apple.club.tw. The figure shown here is probably of an iPhone 6 LCD bracket, actually the front frame. It was rumored that the iPhone 6 will get a bigger display compared to its predecessors.
The rumor is that the ultimate sophisticated smartphone manufacturer Apple probably decided to drive away the least chance of any user exasperation by increasing the display size from 4.7 in to 5.5 in.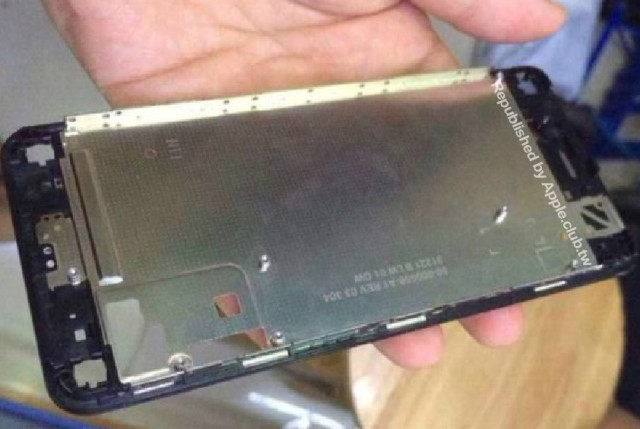 The image shows the metal case which is used to protect the LCD screen and prevents contact with other parts. The front face is probably being connected to the back plate of the smartphone. The case however looks bigger than the previous iPhones. Hence we wonder if the 5.5 inch screen rumor is turning to be true.