Rumors have started rising like a whirlpool about Apple's upcoming phone. All the rumors that have created this tangible mist of anxiety, comes straight way from an Australian teen Sonny Dickson whose build leaks have been the most accurate in case of iPhone 5S. Dickson posted for tweets mentioning certain specs about iPhone 6 but with the hashtag #JustSaying.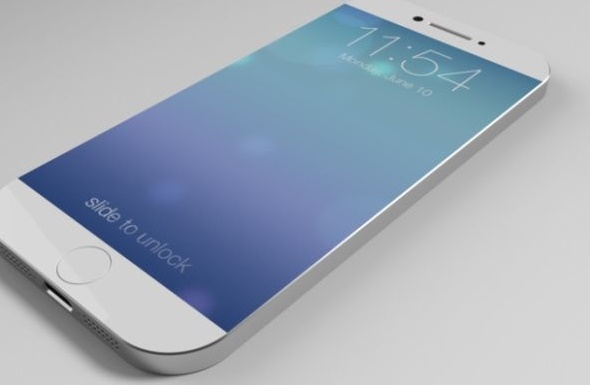 " iPhone 6 will be 0.22 inches thick #JustSaying."
"The new Apple A8 processor will run at 2.6GHz #JustSaying,"
"These specs could be the real thing #JustSaying."
The measurement on thickness approximates to 5.59 mm, which is just 0.04 mm thicker than Gioner Elife S 5.5 which is claimed to be the world's slimmest phone. It is rumored that iPhone 6 will arrive with a much thinner body, powerful processor and a higher pixel density screen. Some more specs tweeted by Dickson is the Ultra-Retina screen, which will pack 389 pixels per inch (ppi).
We can only assume these specifications because final news is not confirmed at all. However it is alleged that the iPhone 6 might sport a bezel-less display, 8-megapixel camera sensor, aperture size of f/2.0 and will sport OIS (optical image stabilisation) and a CMOS sensor manufactured by Sony.