Samsung Galaxy S5 is the latest smartphone among the Galaxy series and in this article we take a deeper look at the specifications that are different from its predecessors. This smartphone was launched in Barcelona in Mobile World Congress and showcased amazing features but unless you use a device you wont get to know its hidden features.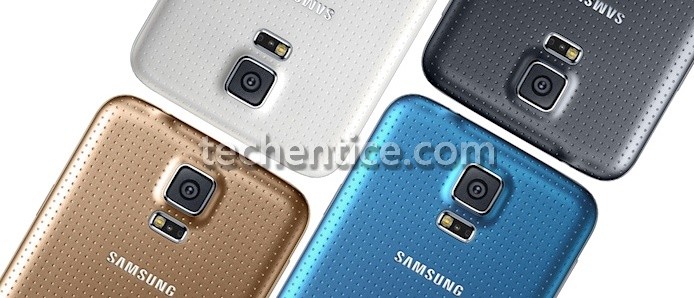 1. Plastic replaces Metal:
Rumors speculated that Galaxy S5 will be made of a variant of metal but when the device was showcased all guessing went wrong as it sports a plastic body. The plastic body makes the gadget lightweight and durable and reasonable cost. Moreover the matte finish body prevents unwanted reflections and marks of fingerprints. Unless you are a staunch lover of metals you are bound to love it.
2. Fingerprint scanner
This latest Galaxy model comes with a fingerprint scanner and by thus time this is nothing but an old news to gadget freaks. But still we are recapitulating this facility. After iPhone 5s introduced touch ID feature S5 also launched fingerprint scanner. You can unlock the phone by tapping with your finger and no more you need to remember the long PIN code. You can also authenticate payments through PayPal, buys apps and products that you'd have not purchased if you had to type your password.
3. Heartrate Monitor: your personal fitness guide
Smartphone technology is no more limited to surfing internets or navigating with GPS but it is something more than this. Smartphones provide sufficient number of health and fitness apps and the heart rate monitor of S5 is a cherry on the cake. You can integrate this monitor with any wearables like Samsung Gear 2 smartwatch and Gear Fit band. Samsung is promoting health with its wonderful technology. A sensor is there at the back of the phone which logs your vitals. This app is not a replacement for medical tests and analysis but it's just a positive gesture towards health and fitness.
4. Water resistance and Dust resistance
Galaxy S5 is waterproof, though partially and it backs IP67 military specification. This means that the phone can stay underwater for up to 30 minutes at a depth of 1 meter, or about 3 feet. But make sure that the back panel and external ports are sealed properly.
5. Samsung Hub excluded from Galaxy S5
Unlike other smartphones of Galaxy, S5 has dropped out the Samsung Hub as it strongly supports bloatware reduction and hence Samsung Hub will not be pre-installed. You can still install Samsung Apps.
6. Extra perks on camera:
S5 has performed well in improving low light imaging. Unlike previous disasters that Samsung faced while taking pictures in low light, S5 produces a better imagery by allowing little light in the snap. Another feature included is fast performance of camera. It facilitates autofocus in 0.3-second that greatly increasing frequency of taking snaps.
7. Doesn't include wireless charging
Unfortunately Galaxy S5 is not integrated with wireless charging but a separate accessory may serve the purpose.
8. What's new to the interface?
Samsung has brought a fresh set of interface with a touch of its TouchWiz interface throughout. New wallpapers and screen saver, an organized camera app, notification tray and Settings menu.
9. Ultra power saving mode
Power saving mode is old but the ultra power saving mode is cool and of great advantage. With ultra power saving mode, the phone battery lives increases and it can run 24 hours in 10% battery. When this mode is turned on, the display color is changed to gray-scale with limited performance by the processor and power consuming features like GPS and Wi-Fi and other applications are turned off.