Samsung Galaxy S7 smartphones have been rated the best smartphones by Consumer Reports. The news have become viral in a short time and Consumer Reports have cited the best features that have driven them to provide the best rating for galaxy S7. With galaxy S6, Samsung did a couple of experiments with the hardware and the device failed miserably. Samsung removed the expandable Micro SD card slot, water resistance from the handset and users were refrained from enjoying the advantages. Other features like sleek glass-and-aluminum cases, wireless and quick-charging options and a decent camera some how saved the handsets but the drop of two major aspects were counted for.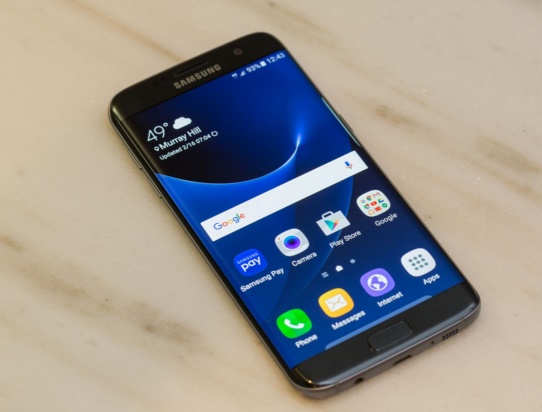 Samsung S7 and S7 Edge have reverted back the two coveted yet lost features- the memory expansion and the water resistance. The water resistance feature has been leveraged to a great extent. S6 will be able to handle water spills, drop in sinks etc very skillfully and it can withstand water for 30 minutes under water of 5 feet depth maximum.
The camera resolution has been downsized to 12.2 Megapixel but despite this downgrade, the optical image stabilizer along with an excellent performance in low-light conditions 1080p produces amazing image qualities. The phone can record in Ultra HD (4K) format. This means you can watch the recorded videos on a 4K TV with exceptional clarity.