The following tutorial will show you the basic step towards uploading a video on YouTube. YouTube is now not only a platform to share videos, but also a humongous platform of business. Users can earn money from YouTube. There are many people are are adept in a particular field but may not be well aware with technology. For them, this tutorial has been written.
Steps To Upload A Video On YouTube
1. First visit youtube.com. Log in to your Google account. Now you can see at the top right corner of the YouTube website, there is a video camera icon. Tap on it. You will find two options "Upload Video" and "Go Live". Click on Upload video option.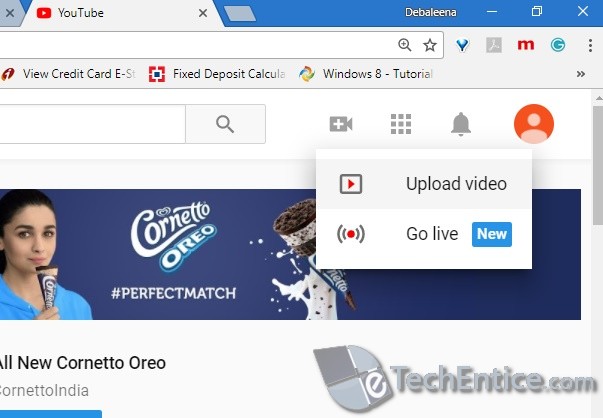 2. The upload and editing UI will appear. Click on the Up arrow to upload a video file. YouTube supports a wide variety of file types. You can also drag and drop the video on the interface.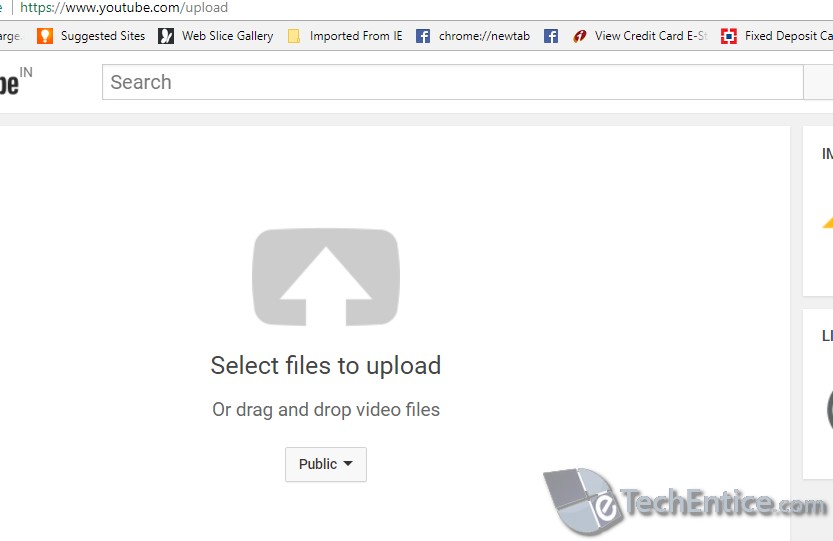 3. Next, you will be asked to upload a basic information about the video which consists of a title and a description. There are some other tabs like Translation, advanced settings, thumbnails, etc.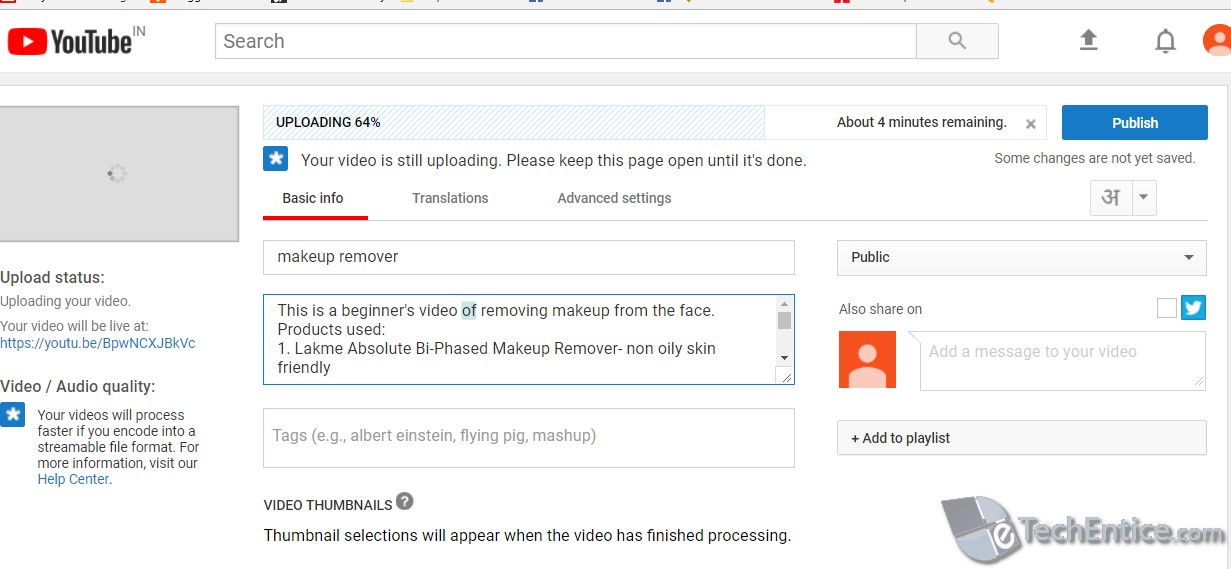 4. When the upload is complete, YouTube will process the video. After processing, your video will be assigned a default thumbnail. You can set custom thumbnails for your video. But for that, you must have a verified account. This is nothing difficult. Verification is nothing but providing your phone number and then confirming the OTP sent on your number.

5. After account verification, you can upload the thumbnail of your choice and even edit the uploaded video. You can set music, insert subtitles, translations, audio, filters and many more.
This is the basic step towards uploading a video on YouTube. In corresponding videos, I would try to bring more tutorials on YouTube.